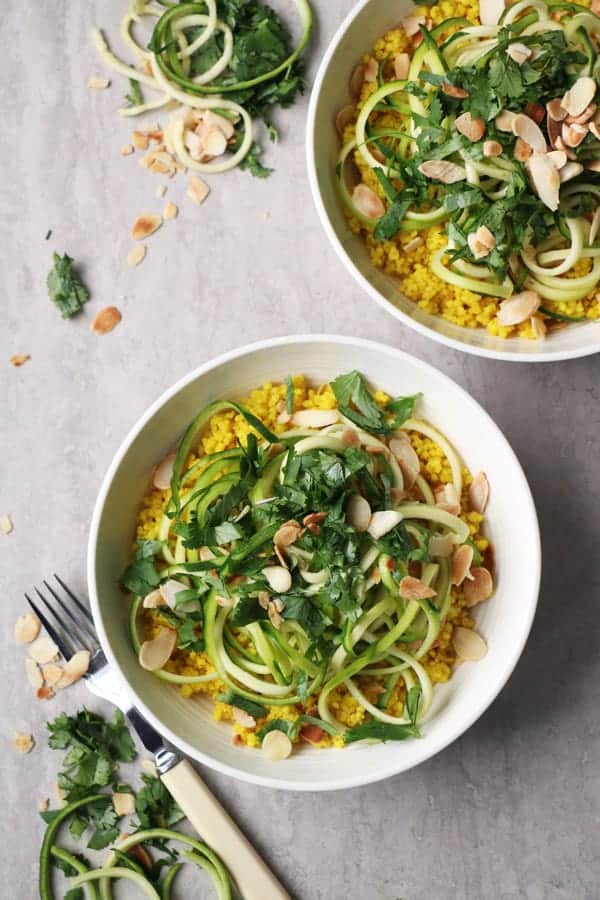 Happy New Year!!! Hope you've had an amazing end to the year. I'm feeling fresh, renewed and quite eager what this new year will bring. I've decided to leave everything that no longer serves me in the last year and I have to say I'm feeling a nice little lift in my energy already. After all the Christmas indulgence I'm quite sure you'll be looking for some healthy recipes and I have a perfect recipe for you today. This Turmeric Millet with Courgetti is a healthy, wholesome and simple dish, a perfect recipe to kick off the New Year.
I'm a newbie to spiralizing vegetables, my husband got me a Spiralizer for my Birthday and this is the first time I'm using it. I have to say I'm quite impressed and pretty much in love with it already. It's a perfect little addition to my kitchen and you can expect few more recipes coming up:) Today's recipe is a simple dish that is perfect for a quick lunch with friends. Takes less than half an hour to put together, tastes and looks amazing. I think it makes a perfect girly lunch:)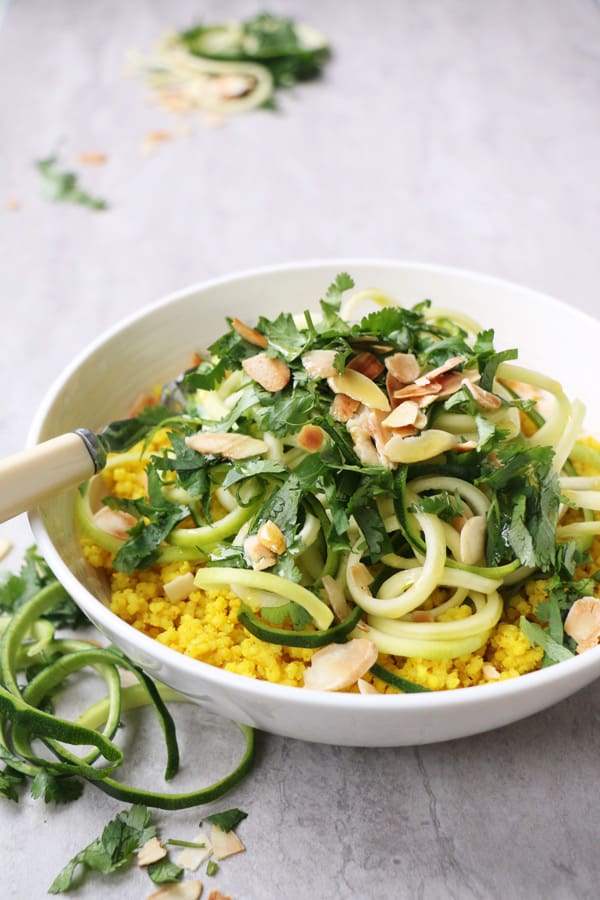 Yield: 2-3 servings
Turmeric Millet with Courgetti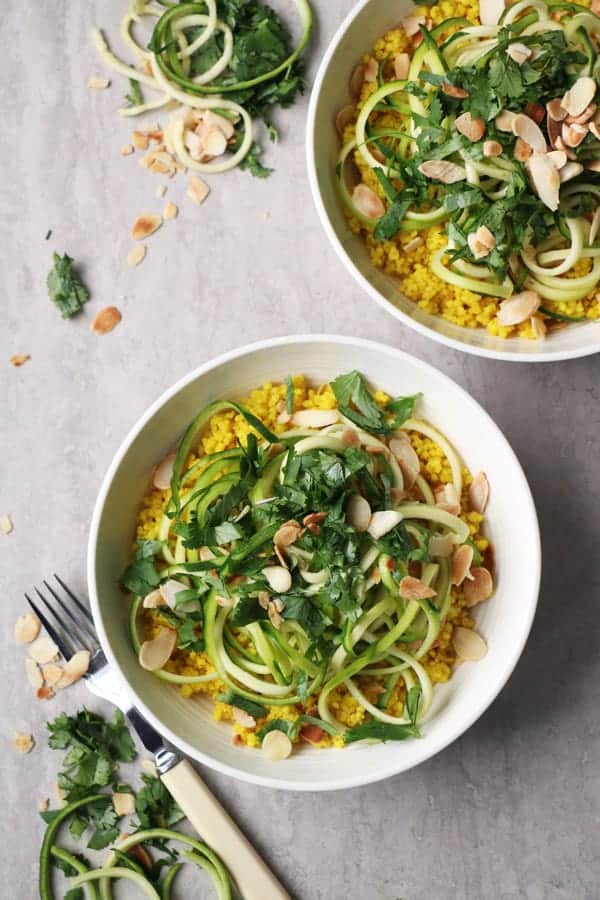 Ingredients
180g millet (1 cup)
1tsp turmeric
1/2tsp cumin
1/2tsp sea salt
1 medium courgette (zucchini)
25g flaked almonds (1/4 cup)
small bunch of fresh coriander (cilantro)
extra virgin olive oil
1/2 lemon/lime
Instructions
Measure 1 cup of millet, rinse with plenty of water and place into a pot. Add 2 cups of water, stir in turmeric, cumin and sea salt and bring to a boil. Simmer covered for about 15 min until all the water has been absorbed. Remove from the heat and leave to stand for 5-10 min. Fluff up with a fork.
On a frying pan dry toast the flaked almonds for about 5 min until slightly browned.
Trim the courgette and use spiralizer or julienne peeler to cut the courgette into long strips.
Place millet on a serving bowls, top with courgetti, toasted flaked almonds and chopped fresh coriander.
Drizzle with extra virgin olive oil and lemon/ lime juice.
Enjoy!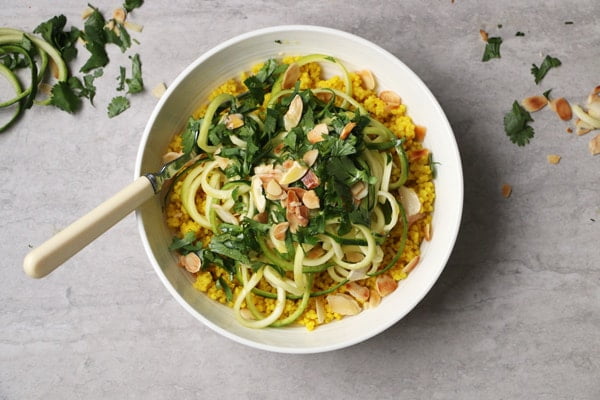 Similar Posts: