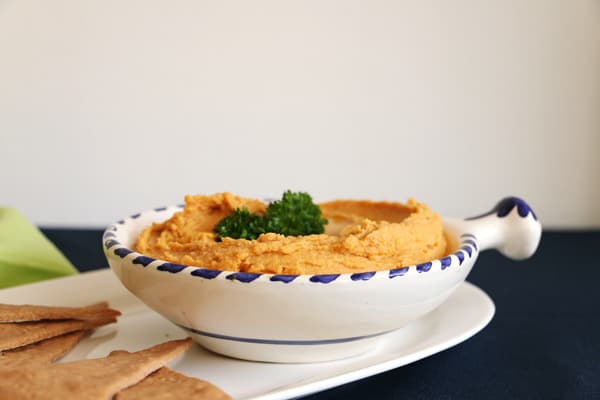 The other day I was eating some baked sweet potato with hummus dip on the side as part of my dinner and I've realized how amazing the two flavours taste together.  I absolutely had to try making a sweet potato hummus to see how it works. Now of course many  have thought about the idea before me and I found quite a few recipes online. What took me so long to find out about sweet potato hummus? It's so perfect for my taste buds!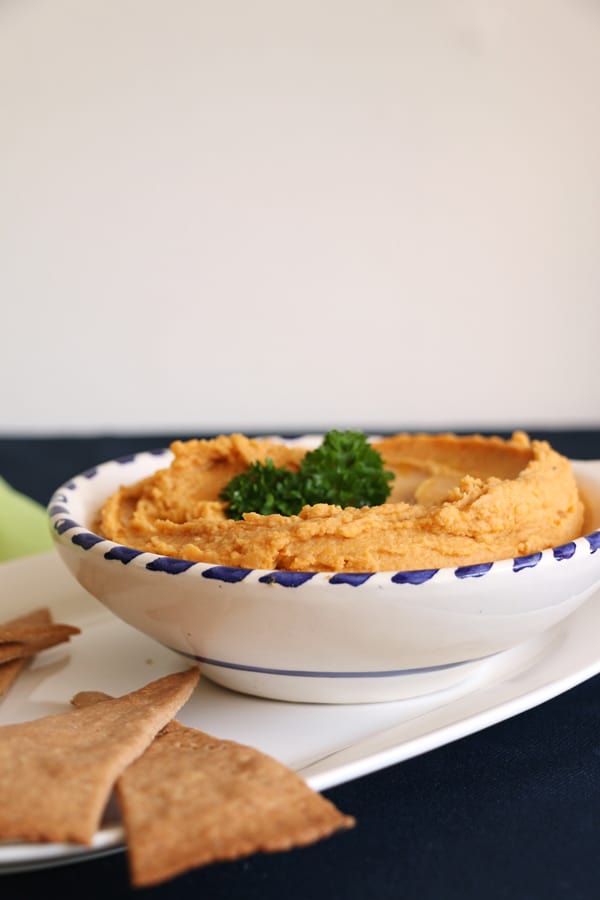 This hummus is so easy and simple to make, you absolutely have to try it if you love chickpeas and sweet potatoes. To save time and fuel I usually add sweet potato to the oven at the same time while baking something else. You could also just steam or cook the potato instead, either will work great. Do experiment with your favourite herbs and spices to customize the recipe to your taste. Serve with Buckwheat and Rosemary Crackers.
This recipe is adapted from an amazing blog Cookie + Kate.
Sweet Potato Hummus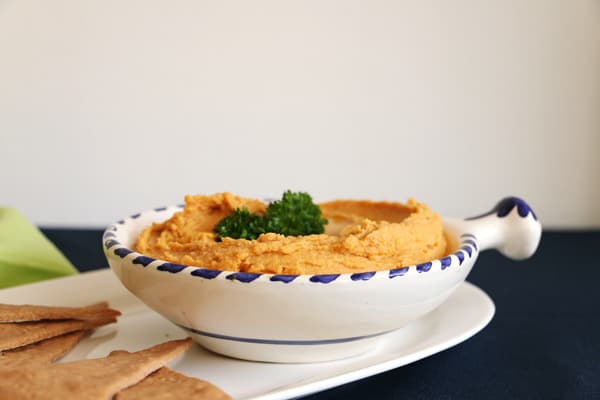 Ingredients
1 large sweet potato
1 can of chickpeas (400g), washed and drained
2 garlic cloves
3 tbsp tahini
3tbsp olive oil
juice of 1/2 lemon
1/2 tsp cumin
sea salt and black pepper to taste
Instructions
Preheat the oven to 200°C.
Pierce the sweet potato few times with a fork and bake for 45 min or until soft.
When baked and cooled enough to handle, peel the sweet potato and put into a food processor with the rest of the ingredients.
Blend until combined.
Serve with a drizzle of olive oil and garnish with some fresh parsley or coriander if you wish.
Store in a fridge in an airtight container for up to 5 days.
Enjoy!
Notes
If you are pressed for time, you can steam or boil the sweet potato instead.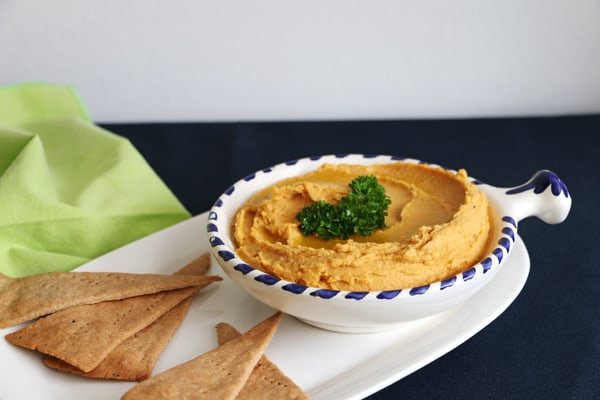 Similar Posts: