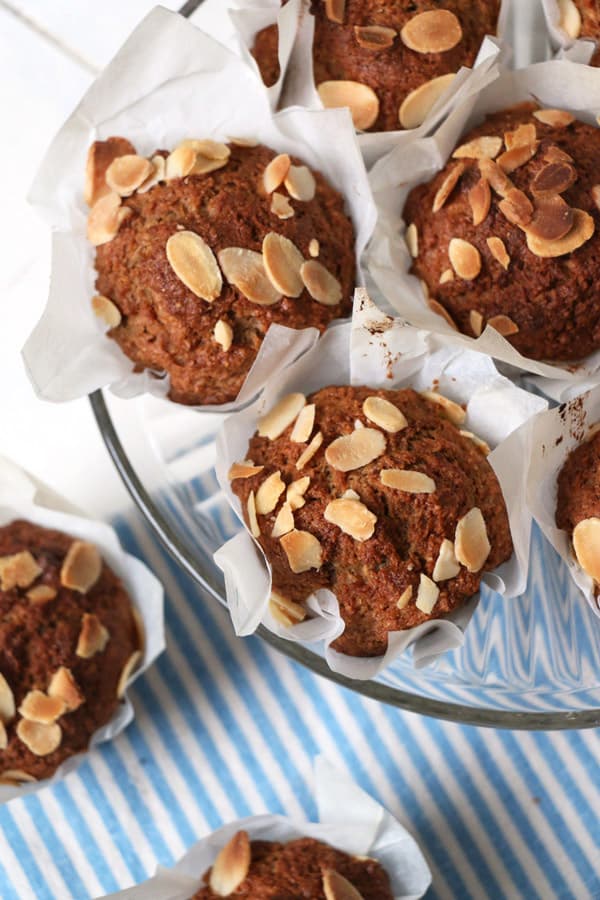 Few weeks back I've tried swede and ginger cake that one of my neighbours has baked and that I've really enjoyed, which has inspired me to create my own recipe. I really love using root vegetables in baking, but I've never used swede before. Swede does have rather strong scent when grated, but once baked in a cake mix it gives these muffins lovely moist crumb and flavour.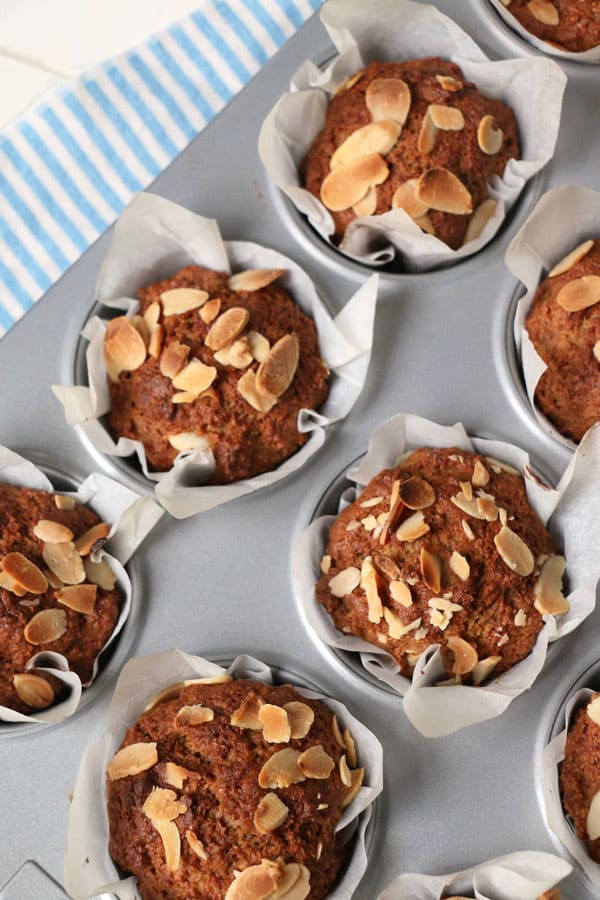 I've used wholegrain spelt flour in this recipe with some ground almonds, desiccated coconut and fresh ginger to spice them up a little. As with all of my recipes the muffins are not overly sweet, just light sweetness from the maple syrup and spices. I've also tried version with ground ginger and cloves instead of fresh ginger and cardamom, and you could experiment with your own spices that you love. Enjoy!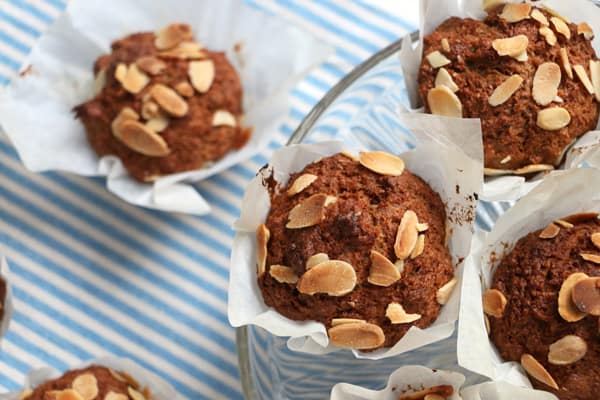 Yield: 12 muffins
Swede, Almond and Ginger Muffins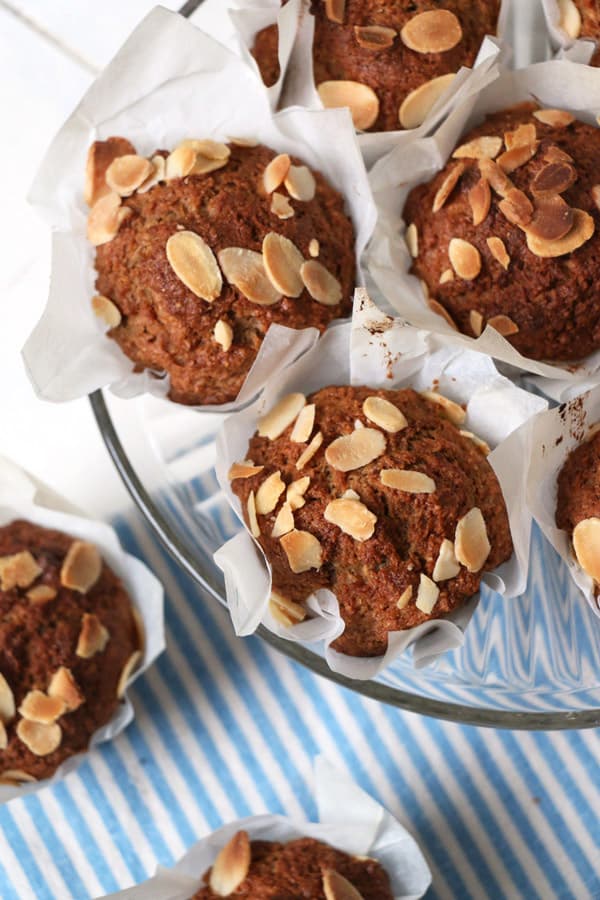 Ingredients
200g swede, finely grated (1 1/2 cups)
1tbsp freshly grated ginger
140g spelt flour (1 cup)
100g ground almonds (1 cup)
50g desiccated coconut (1/2 cup)
1tsp baking powder
1tsp bicarbonate of soda
1tsp cinnamon
1/2tsp cardamom
pinch of sea salt
2 eggs
120ml maple syrup (1/2 cup)
80ml olive oil (1/3 cup)
1tsp vanilla
25g flaked almonds for topping (1/4 cup)
Instructions
Peel and finely grate swede and ginger, mix together and set aside.
Preheat the oven to 200°C (180°C fan)
Line 12 hole cupcake tin with cupcake size cases. I have used 5" squares cut from baking paper.
In a bowl whisk together spelt flour, ground almonds, desiccated coconut, baking powder, bicarbonate of soda, cinnamon, cardamom and salt and set aside.
In a electric hand or stand up mixer whisk the eggs and maple syrup for about 5 min until double in volume, add olive oil and vanilla and mix for 2 more min.
Add the dry ingredients to the mixture and mix until just combined.
Finally gently fold in swede and ginger.
Spoon the mixture into the prepared cases and sprinkle with flaked almonds.
Bake for about 25-30min or until a cocktail stick comes out clean.
Remove from the oven once ready and leave to cool down for 5 min before moving onto a wire rack.
Enjoy!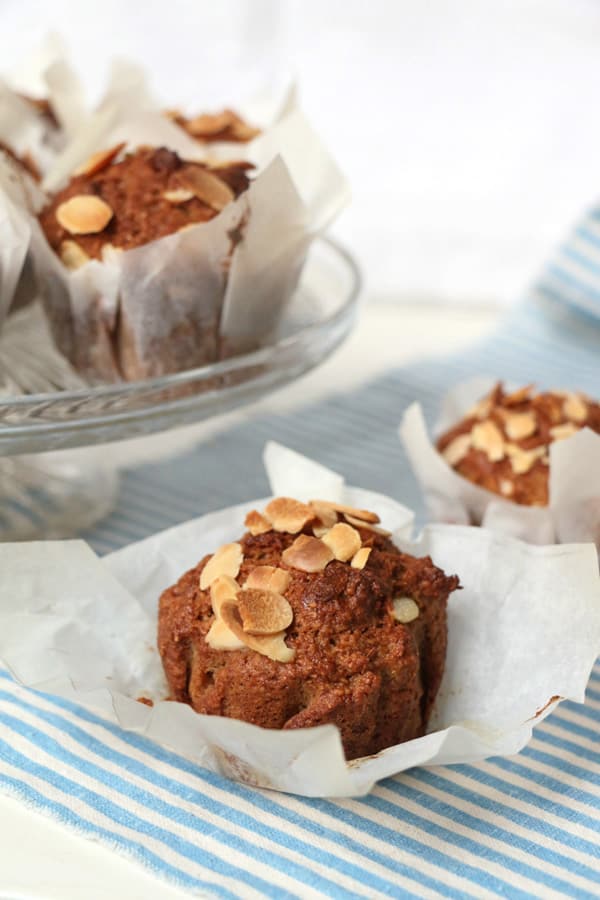 Similar Posts: