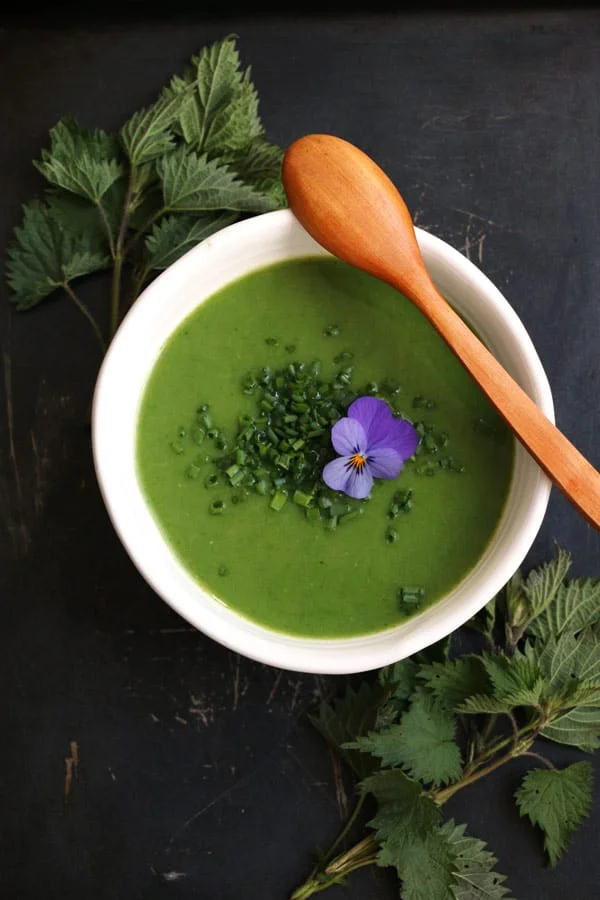 Back home we used to pick nettle each year, dry it out and store to make tea throughout the year. I have never actually cooked with it and this is my first time. I had so many ideas what to do, but for now I've settled for a simple Spring Nettle Soup. You really can't go wrong with a bowl of this green goodness. Although you should have seen my son's face when I presented him with a bowl for lunch yesterday!
Fortunately I have found nettle at my local Farmer's market, so I haven't actually picked it myself. If you live in the countryside it'll be very easy for you to pick your own nettle and spring is the best time to do so. Make sure the nettles are free from pesticides, wear gloves and only pick the top 4 leaves of the plant. Wash them thoroughly and use in cooking as you would use spinach. The leaves only need quick 1-2 minutes blanching to deactivate the sting, although I've been told blending it raw does the same thing. If you can't find nettle or when not in season you can use spinach, watercress or other leafy greens in this recipe. Enjoy:)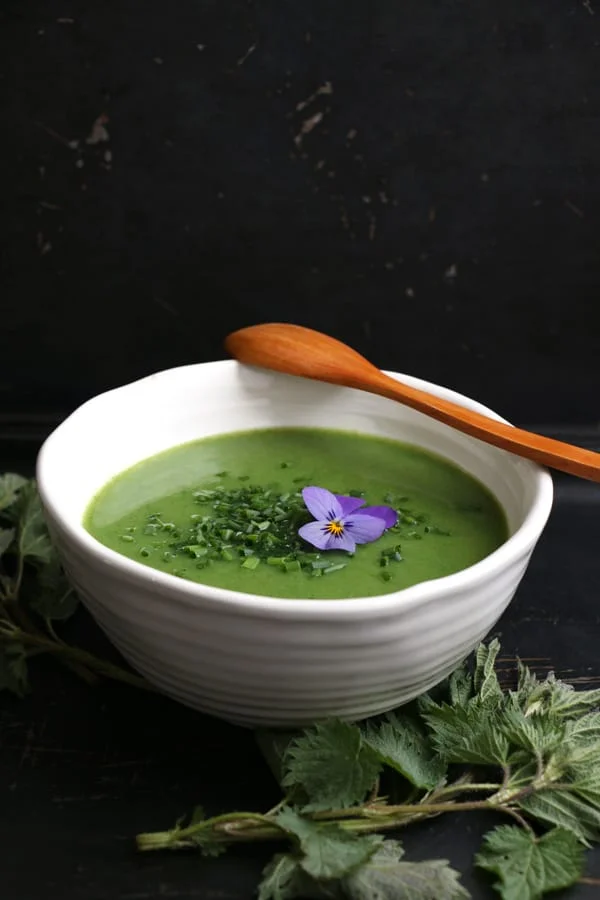 Yield: 4 servings
Spring Nettle Soup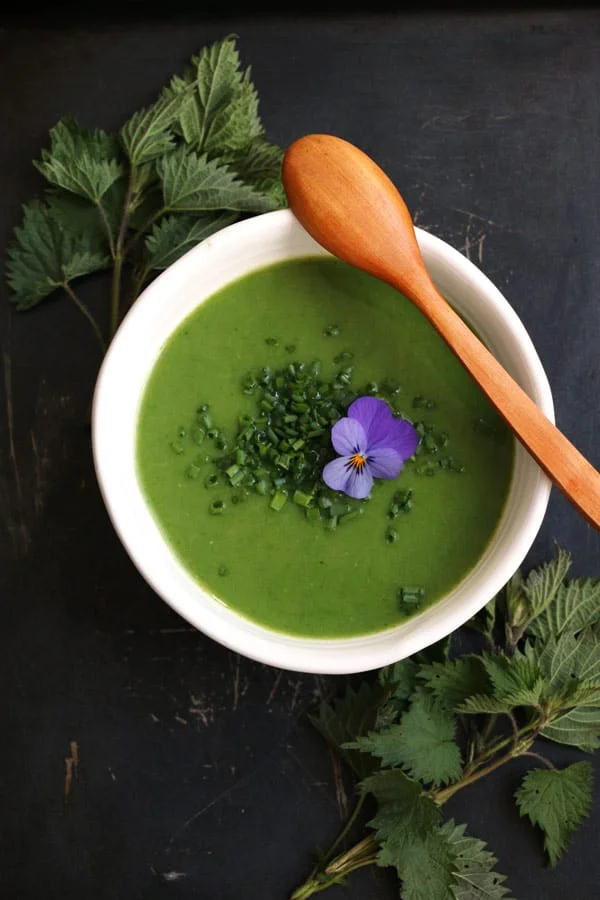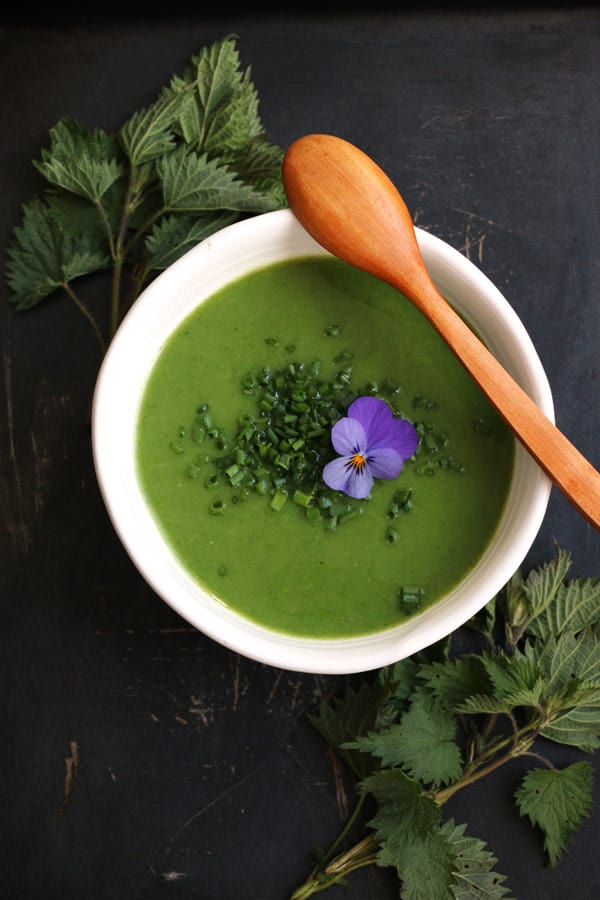 Ingredients
1 onion, chopped
2 garlic cloves, halved
2 celery sticks, chopped
1 leek, chopped
2 medium potatoes, peeled and chopped
1l vegetable stock/broth/water (4 cups)
100g nettle tops (4 cups of leaves)
fresh chives to garnish
Instructions
In a large pot heat 1tbsp of olive oil, add chopped onion, garlic, celery and leek and leave to cook for about 5 minutes stirring frequently.
After 5 minutes add potatoes and your choice of liquid. Bring to a boil and leave to simmer for about 10-15 minutes until the potatoes are soft.
Carefully pick nettle leaves from the stems and wash thoroughly. It's best to use gloves to do that. Once potatoes are soft add nettles to the pot and boil for 2 more minutes.
Remove from the heat and carefully blend until smooth.
Serve garnished with freshly chopped chives.
Enjoy!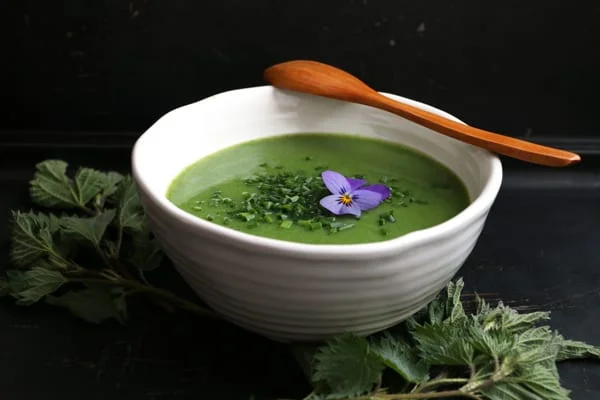 Similar Posts: