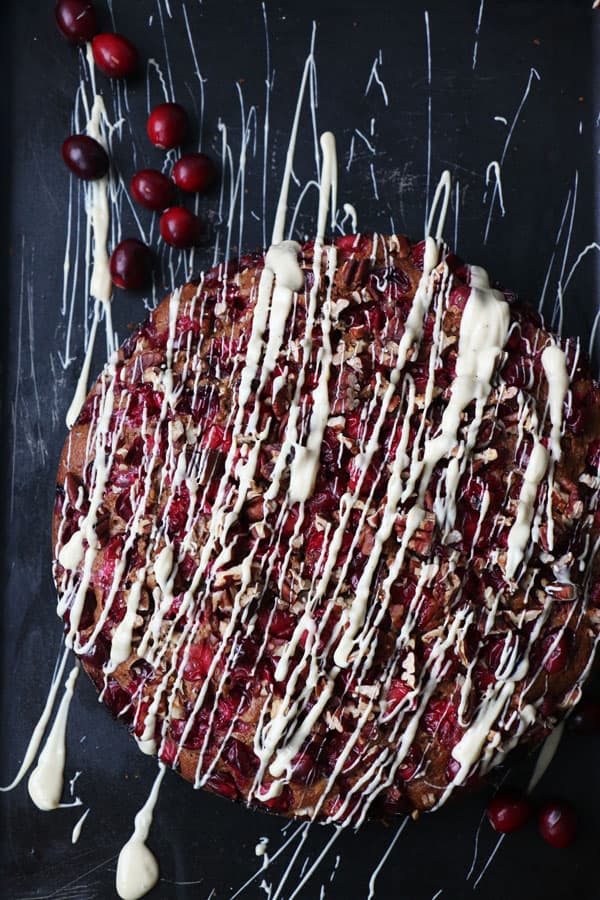 I had lots of fun baking and cooking with cranberries this month and have one more festive recipe for you before Christmas. This Spiced Cranberry and Pecan Cake is a perfect wholesome cake if you fancy baking something this week, made with wholemeal spelt flour, coconut sugar, spices, fresh cranberries, and pecans.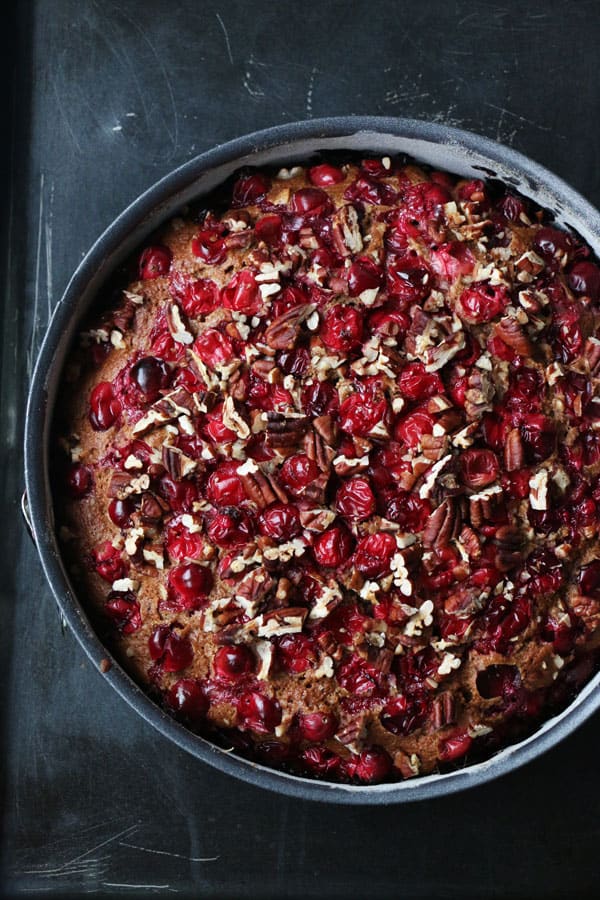 The cranberries and orange make this cake very zesty and the warm spices festive and cozy. The top is drizzled with melted white chocolate to give it a bit more special look.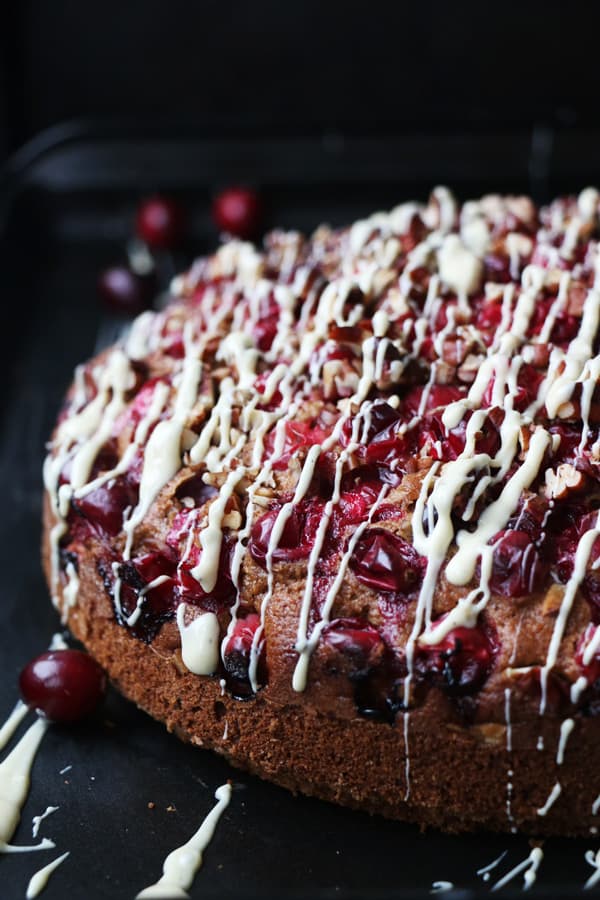 I've decided to put the cranberries on top of the cake because I wanted that lovely red finish, but you could also stir them into the mixture and top the cake with pecans only if you prefer. The cake on the pictures has about 50g of melted white chocolate on top, but then I added some more for extra sweetness. Do use dairy-free when necessary.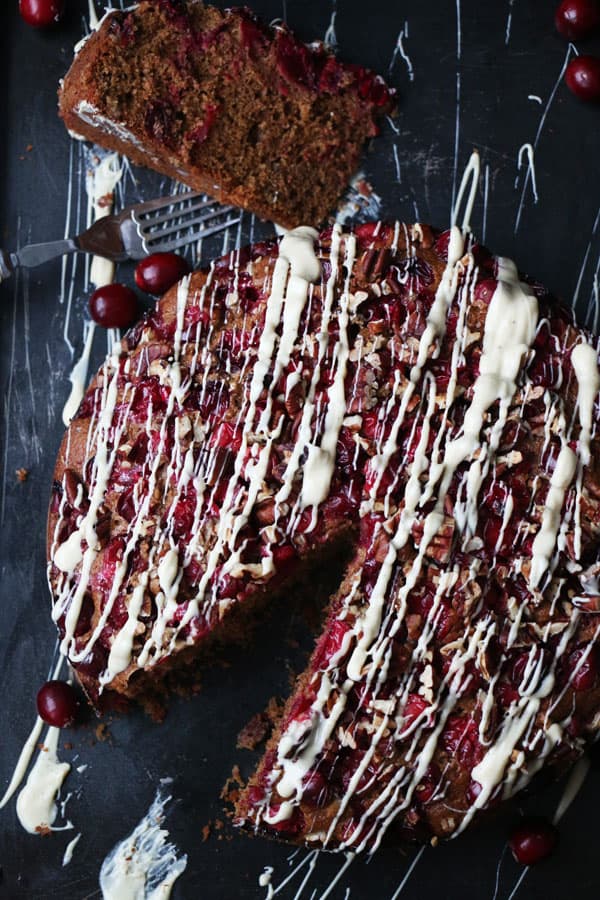 Yield: 9" cake
Spiced Cranberry and Pecan Cake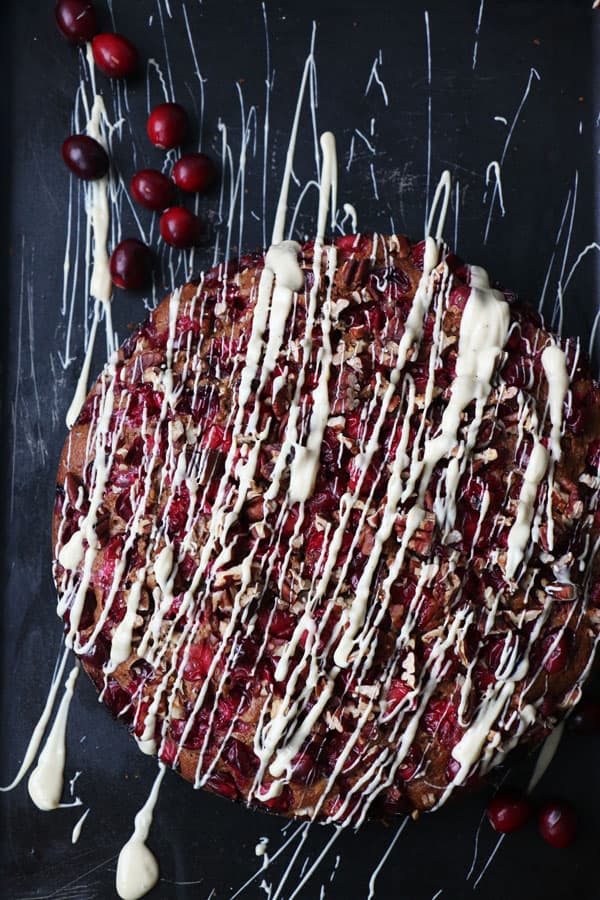 Ingredients
200g fresh cranberries (2 cups)
280g spelt flour (2 cups)
1tsp baking powder
½tsp bicarbonate of soda
1tsp cinnamon
1/2tsp ginger
1/4tsp cloves
1/8tsp nutmeg
pinch of sea salt
1 orange, zest
140g coconut sugar (1 cup)
3 eggs
120ml olive oil (1/2 cup)
1tsp vanilla
60ml orange juice (1/4 cup)
100g pecans, chopped (1 cup)
50-100g white chocolate, dairy-free when necessary
Instructions
Preheat the oven to 180°C (160°C fan)
Grease and line 9" round spring form cake baking tin.
In a bowl whisk together spelt flour, baking powder, bicarbonate of soda, cinnamon, ginger, cloves, nutmeg and salt. Whisk in orange zest and set aside.
In a electric hand or stand up mixer whisk eggs and sugar for about 5 min, add olive oil and vanilla and mix for 2 more min.
Slowly add dry mix to the wet mix together with the orange juice and mix until combined.
Stir in half the amount of chopped pecans by hand.
Spoon the mixture into your prepared tin and level the surface.
Top with cranberries and rest of the chopped pecans.
Bake for about 45 min or until a cocktail stick comes out clean.
Remove from the oven once ready and leave to cool down for 20 min before removing from the tin.
While the cake is cooling gently melt the white chocolate in double boiler and leave to cool down a bit.
Once ready place the cake on a cake stand and drizzle with the melted white chocolate.
Serve and enjoy!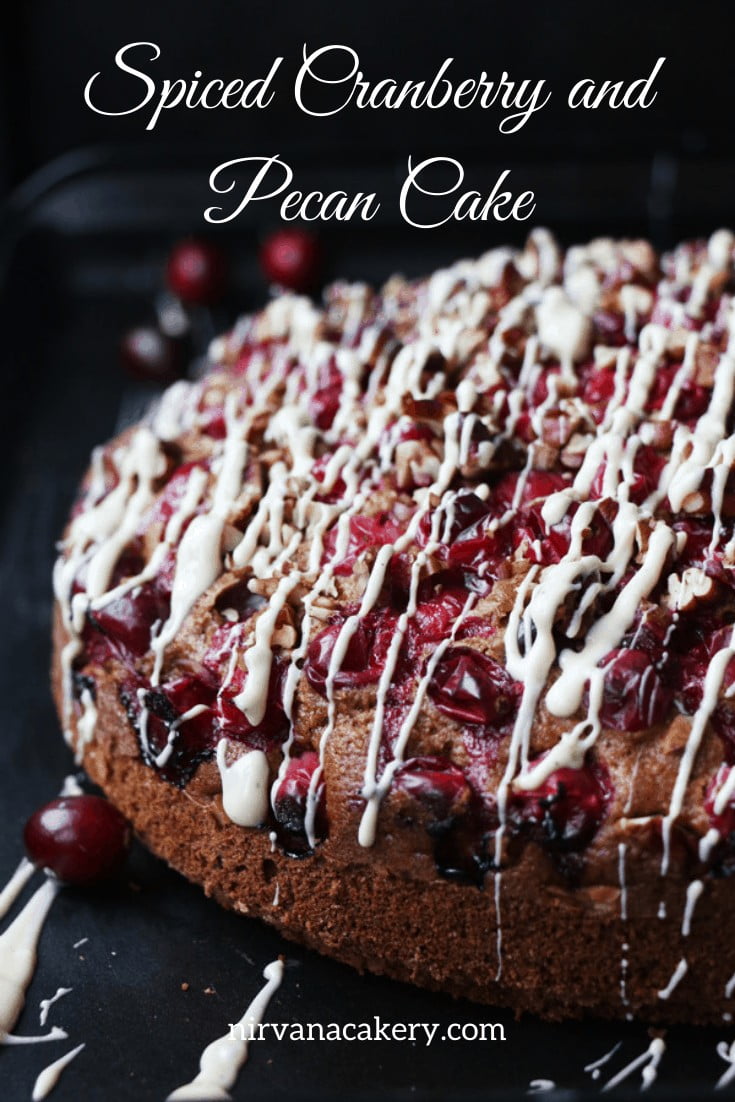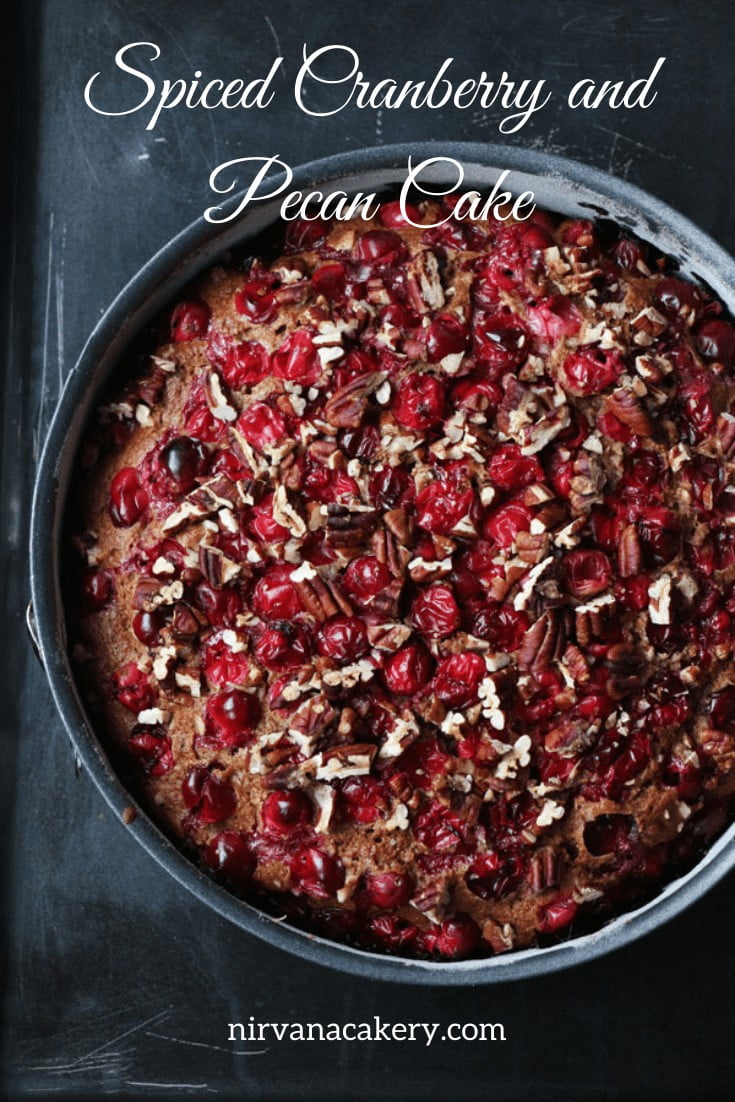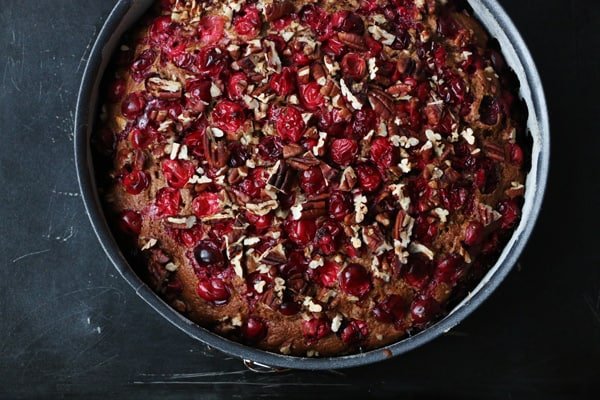 Similar Posts: