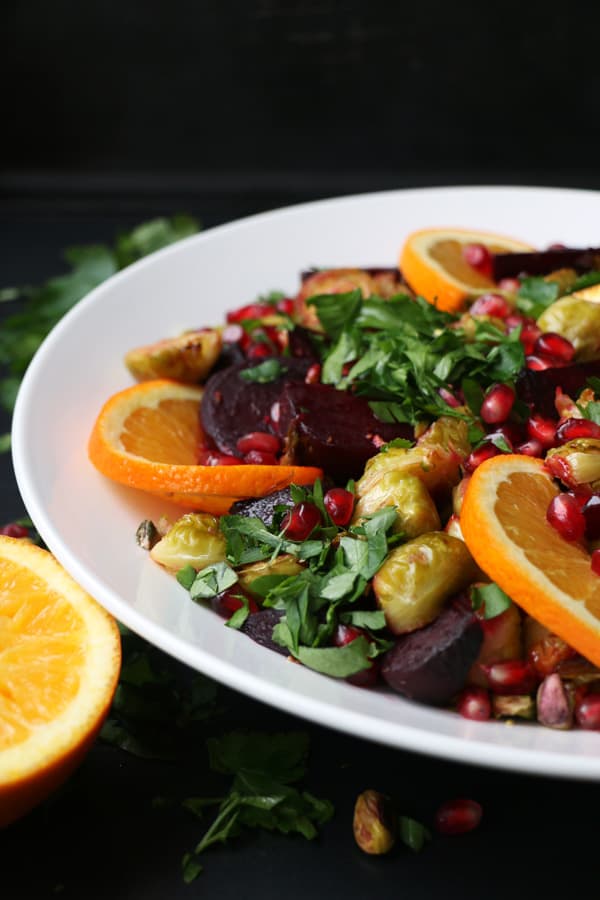 I really wanted to create a lovely holiday salad for you and hopefully this Roasted Beetroot, Brussels Sprouts and Pomegranate Salad will fit your festive table. It's colourful, warm, nutritious, full of flavours and will team up well with any other dishes. It's a simple dish using seasonal ingredients beetroot and brussels sprouts with zesty pomegranate and orange.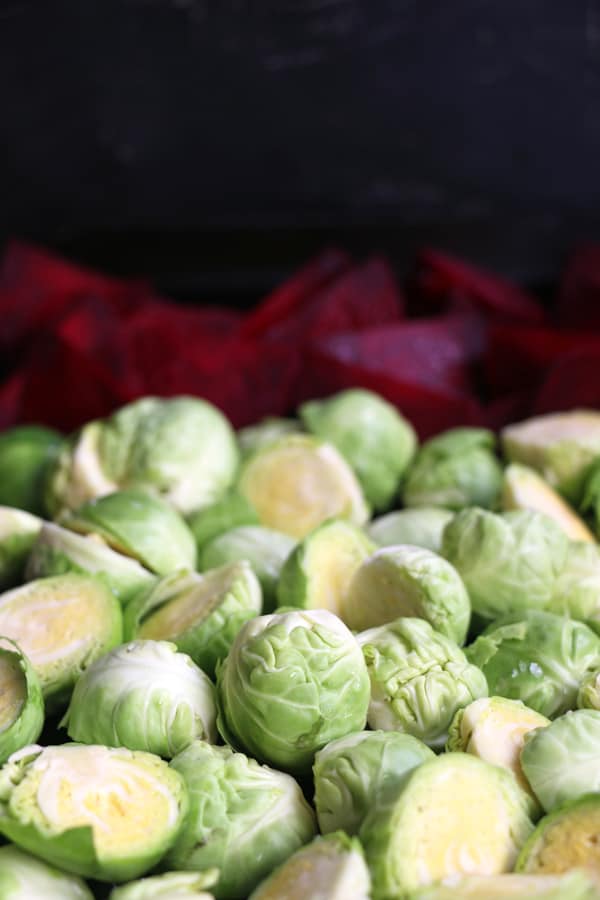 It's not a complicated dish to make, just roast beetroot and sprouts in the oven for about 30 minutes and then simply toss with the rest of the ingredients. You can serve it warm right away or cold later, it tastes lovely both ways. I had some leftovers today for lunch with quinoa and fresh green salad on side and I thoroughly enjoyed it. If you're not a fan of pomegranate, replace the seeds with dried cranberries and it will add more sweetness to the salad. Enjoy:)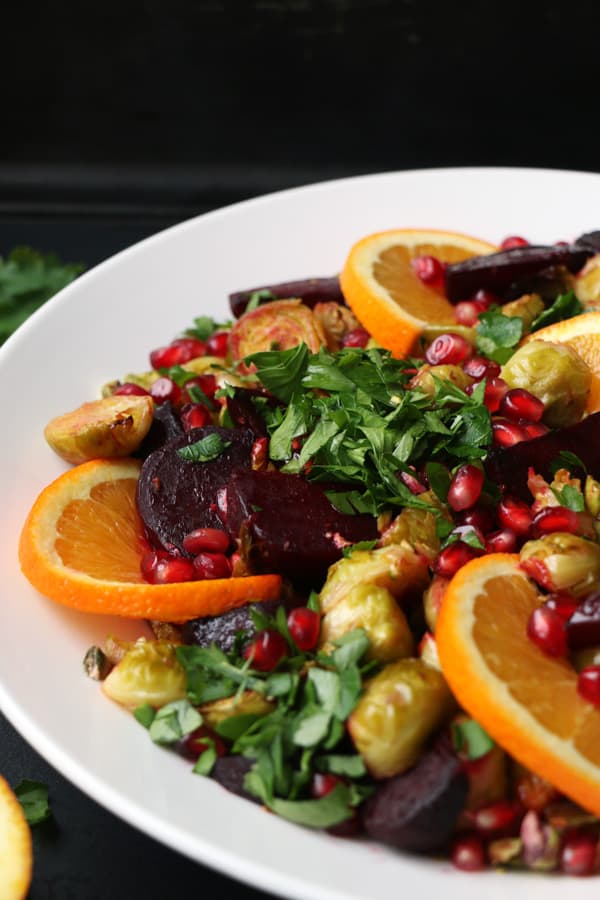 Yield: 4-6 servings
Roasted Beetroot, Brussels Sprouts and Pomegranate Salad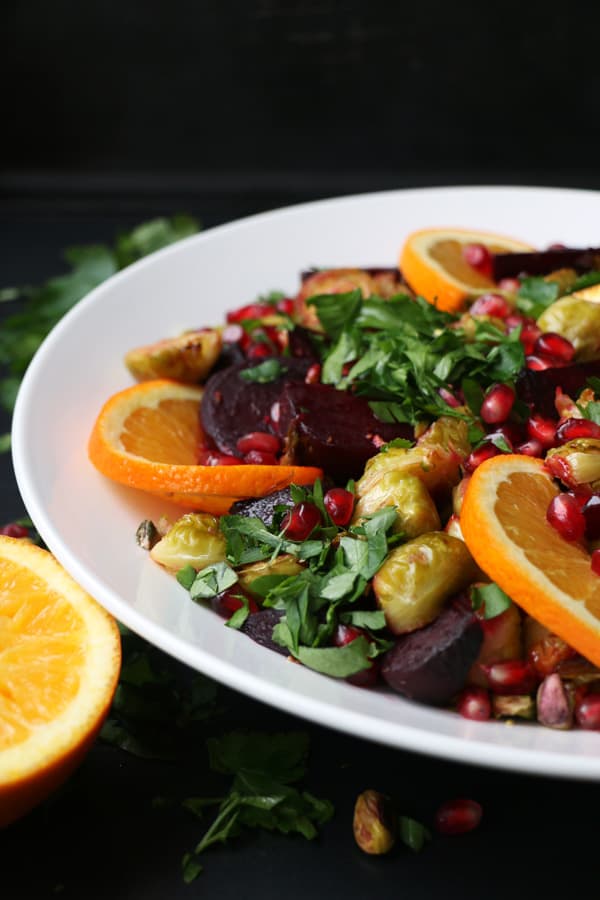 Ingredients
3 large beetroots
600g brussels sprouts (6 cups)
1 pomegranate, seeds
50g pistachios, chopped (1/3 cup)
extra virgin olive oil
1/2 orange, juice
1/2 lemon, juice
salt & pepper
1/2 orange, sliced
small bunch of fresh parsley
Instructions
Preheat the oven to 200°C (180°C fan)
Peel and rinse beetroot, cut into wedges and put onto baking dish.
Trim and rinse sprouts, cut each into half and place onto baking dish with beetroot.
Drizzle with olive oil and season with sea salt.
Bake for about 30 min stirring half way in between until soft and slightly toasted.
Once baked place onto serving dish and toss with pomegranate, chopped pistachios, orange juice, lemon juice, drizzle of olive oil and salt and pepper to taste.
Garnish with orange slices and fresh chopped parsley.
Serve and enjoy!
Similar Posts: