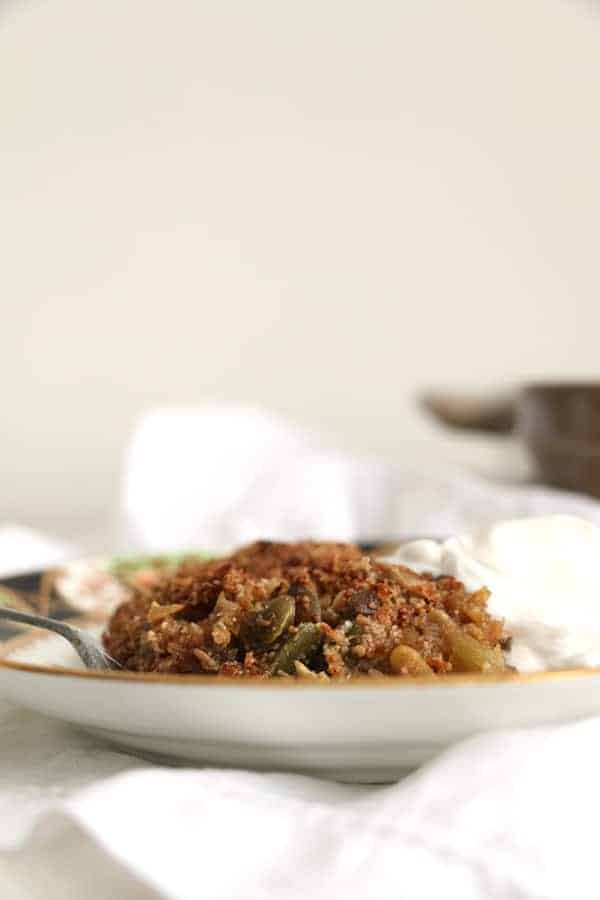 Since I was a little girl we've always had a massive rhubarb plant in our garden and my mum would bake lots of yummy rhubarb cakes. Rhubarb is a beautiful plant and I love the taste of rhubarb in cakes and desserts. Since it's in season now you can expect a few recipes on the blog. For today I have picked a crumble recipe, it's just so simple and quick to make and so delicious. I have teamed the rhubarb with apple and topped it with an almond, coconut and seeds mix to make it into a nice healthy dessert.
You could make this recipe with rhubarb only if you prefer, just double the amount and omit the apples. I normally add an oats and spelt flour mix onto my crumble, but this time I wanted to try a grain free version just to see how it tastes. I have to say I'm very pleased with the results and I do hope you will give this recipe a try. Serve the crumble with coconut cream for a dairy free version, greek style yogurt or traditionally with custard.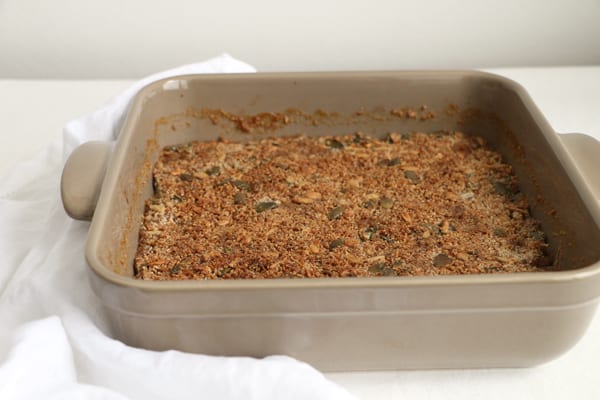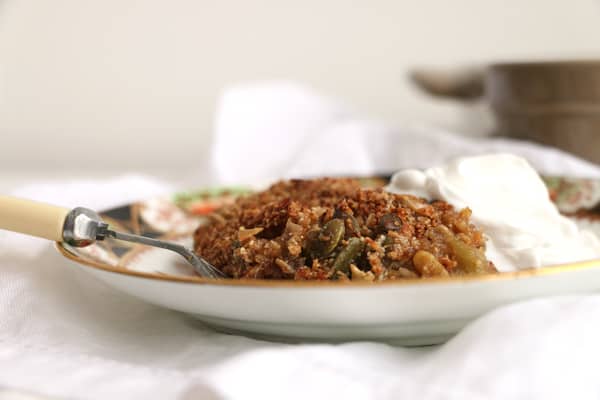 Yield: 6 portions
Rhubarb and Apple Crumble ( Grain-Free)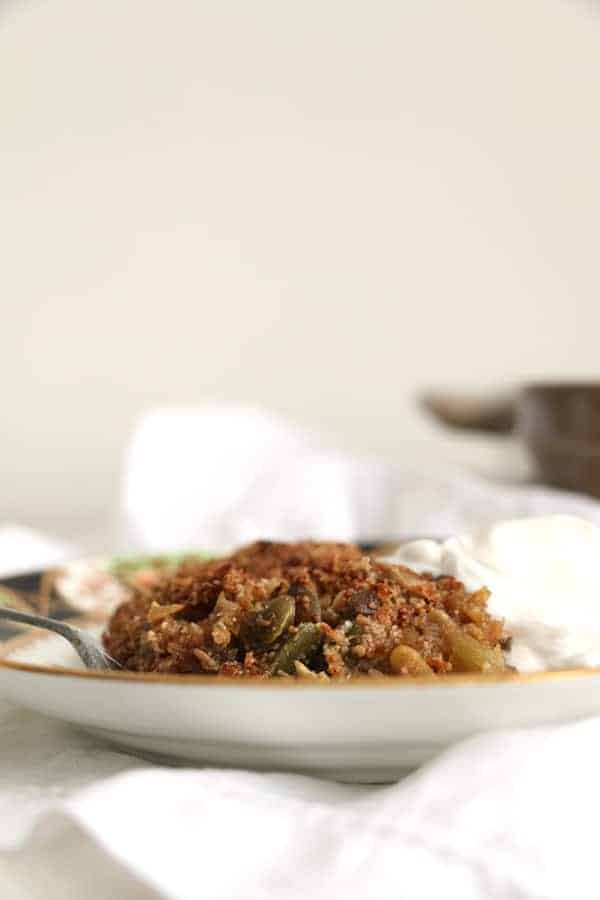 Ingredients
3 rhubarb stalks ( about 350g), peeled and cut into 2-3cm length
3 apples, peeled and sliced
juice of 1/2 lemon
3 tbsp rapadura sugar
For the crumble:
100g ground almonds (1 cup)
75g desiccated coconut (1 cup)
3 tbsp rapadura sugar
1 tsp cinnamon
pinch of salt
4 tbsp of coconut oil at room temperature (about 60g)
35g sunflower seeds (1/4 cup)
35g pumpkin seeds (1/4 cup)
Instructions
Preheat the oven to 180°C (160°C fan)
Prepare 9" square baking dish.
Peel and slice rhubarb and apples and place into a pot with lemon juice and sugar and gently warm up to soften the fruit on the stove for 5 min.
To make crumble put the ground almonds, coconut, sugar, cinnamon, salt and coconut oil into a large bowl and with your hands mix well together.
Add the seeds at the end and mix in.
Place the soften fruit onto bottom of your baking dish and evenly top with the crumble mix.
Bake for about 25 min or until golden brown.
Leave to cool down for 10 min and serve warm with coconut cream, greek yoghurt or traditionally with custard.
Enjoy!
Notes
You can replace the coconut oil with 60g of butter at room temperature.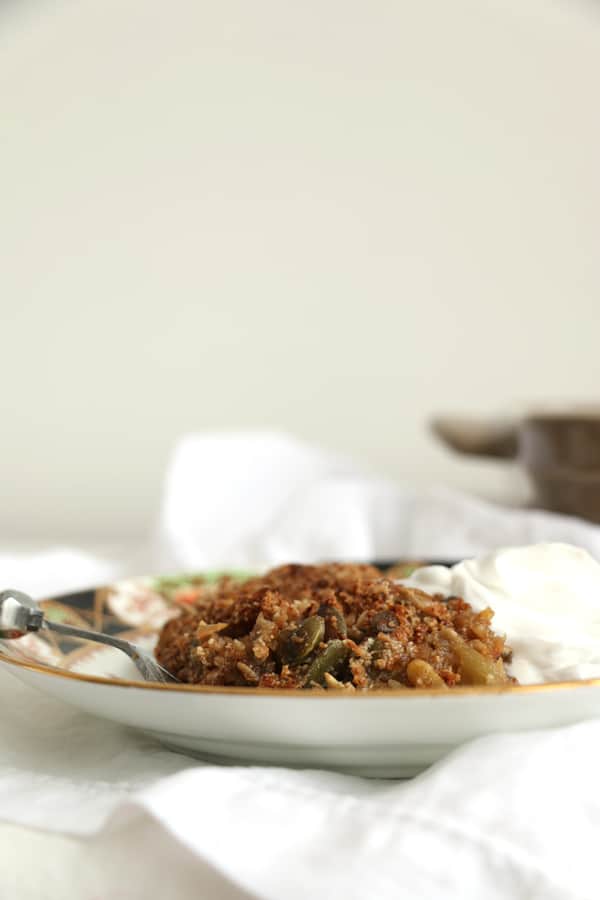 Similar Posts: