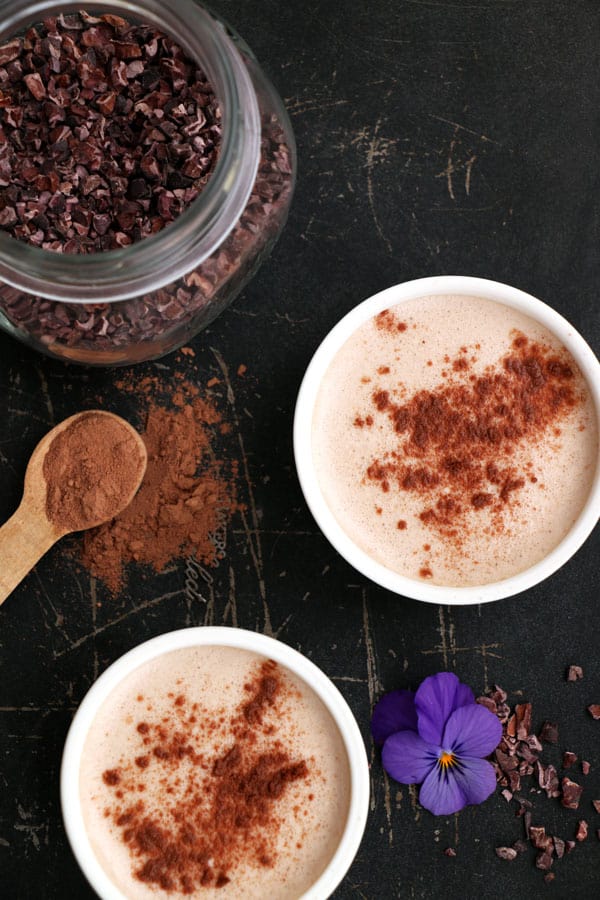 I've realized that I have very little drinks on my blog and so today I'm sharing my new favourite comfort drink – Reishi Chocolate Latte. David Wolfe, the superfood guru keeps raving about reishi and chaga mushrooms and I finally got myself some reishi powder to try out. Reishi has fairly bitter taste and so I find you need some form of sweetener, but other than that I really love the taste. I don't drink coffee and this latte makes a really great healthy alternative.
I've used almond milk in this recipe, but you could use other plant milk if you prefer. Gently warm the milk in a small pot and then blend in with the rest of the ingredients. Blending the latte in a blender makes it nice and frothy, but you can whisk it by hand too. Saves you washing the blender! The coconut butter makes it extra creamy and gives it more body, but if you don't have any on hand, use some coconut oil instead. Lovely, cozy and comforting drink packed with superfoods.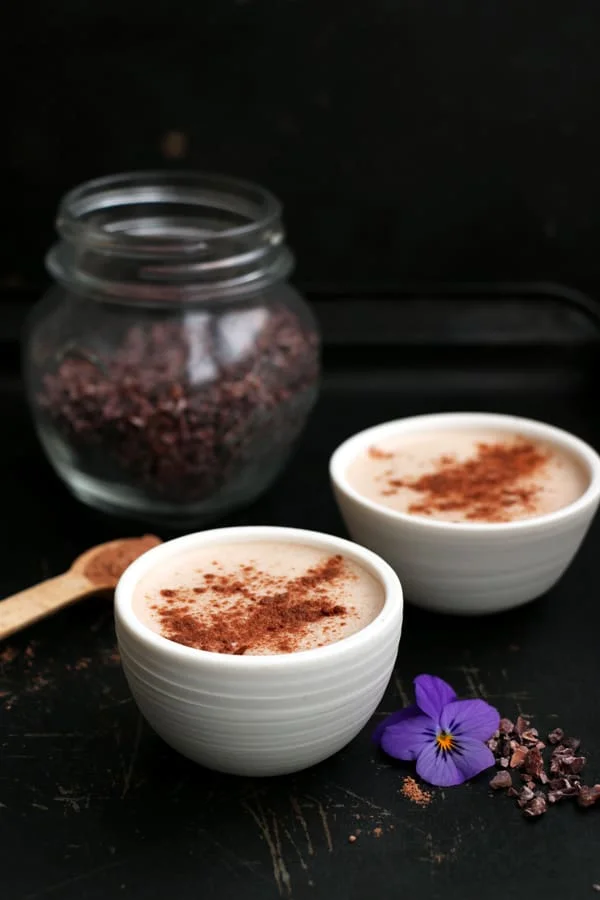 Yield: 1-2 servings
Reishi Chocolate Latte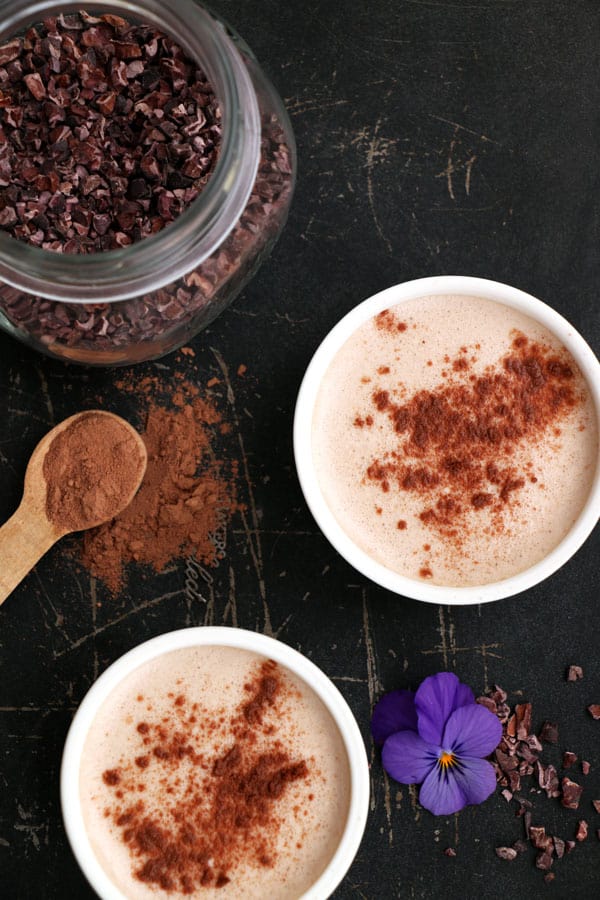 Ingredients
1/2tsp reishi powder
2tsp raw cacao powder
pinch sea salt
pinch cinnamon
480ml almond milk (2 cups)
1tbsp coconut butter
1-2tsp of your favourite sweetener
Instructions
In a small pot gently heat almond milk until simmering point.
Place the rest of the ingredients into blender, add warm almond milk and blend until frothy.
If you don't want to use the blender, add all of the ingredients into the pot with warmed almond milk and whisk until combined.
Enjoy right away.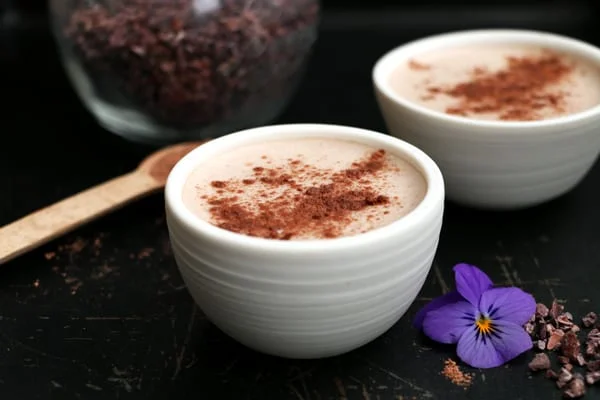 Similar Posts: