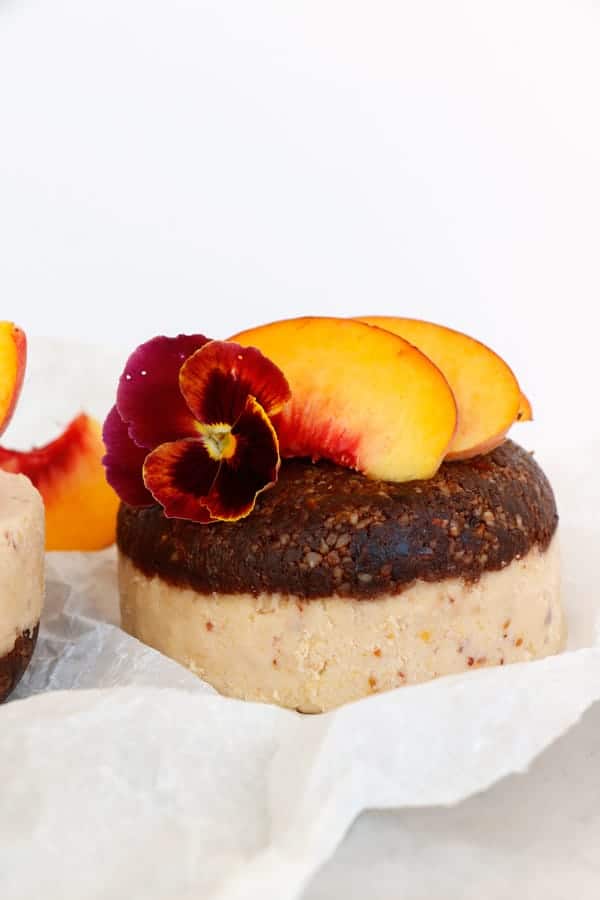 I'm back in London from my holidays and after 2 and half weeks of heat I'm loving the rainy day today. So refreshing and I'm not even complaining. When I'm away I always plan making few recipes for my blog, but somehow that never happens, I get into holiday mode…. I did promise you some peach though and just before coming back I've made these Raw Peach Chocolate Mini Cakes using the most delicious juicy peaches I could find.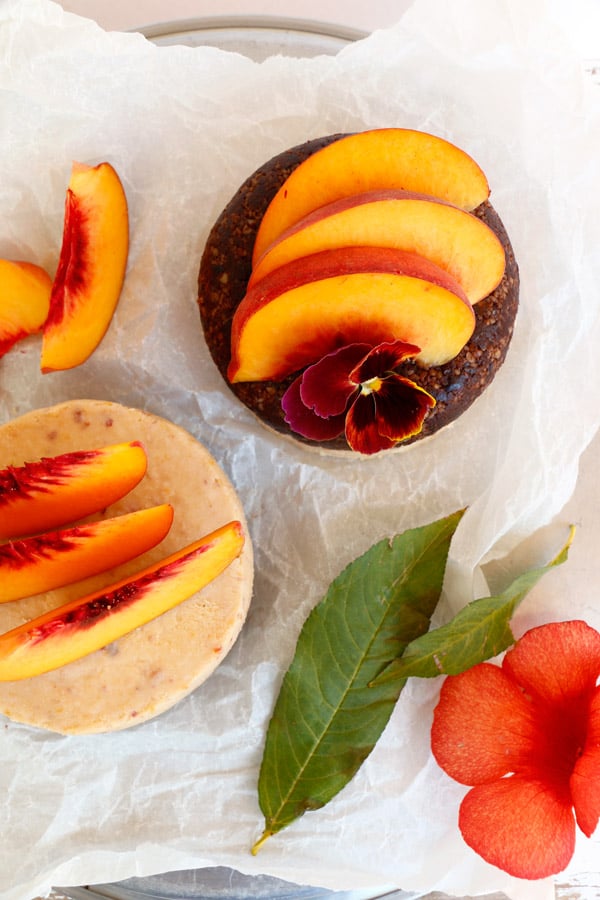 I would normally use my 6″ round cake tin with removable bottom to make the cake, but being away I had to improvise a little and have used two 4″ round glass dishes lined with some cling film. It worked perfectly well, but I had to smooth out the sides where the cling film had left creased marks. It's a simple raw cake with walnut, date and cacao crust and peach and coconut butter cream layer. You can leave to set this cake in fridge for few hours or in freezer for an hour. Enjoy while the peaches are in season:) x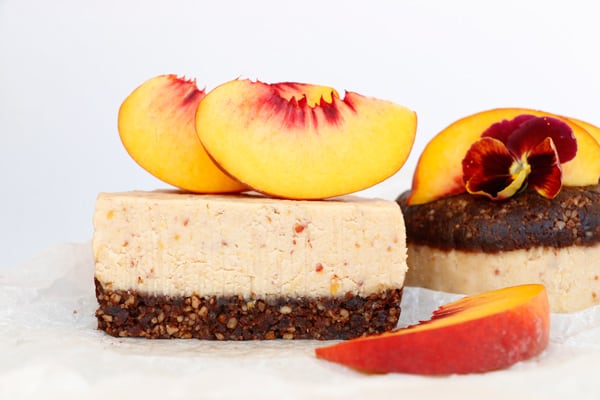 Yield: 2 x 4" cake
Raw Peach Chocolate Mini Cakes (grain-free & vegan)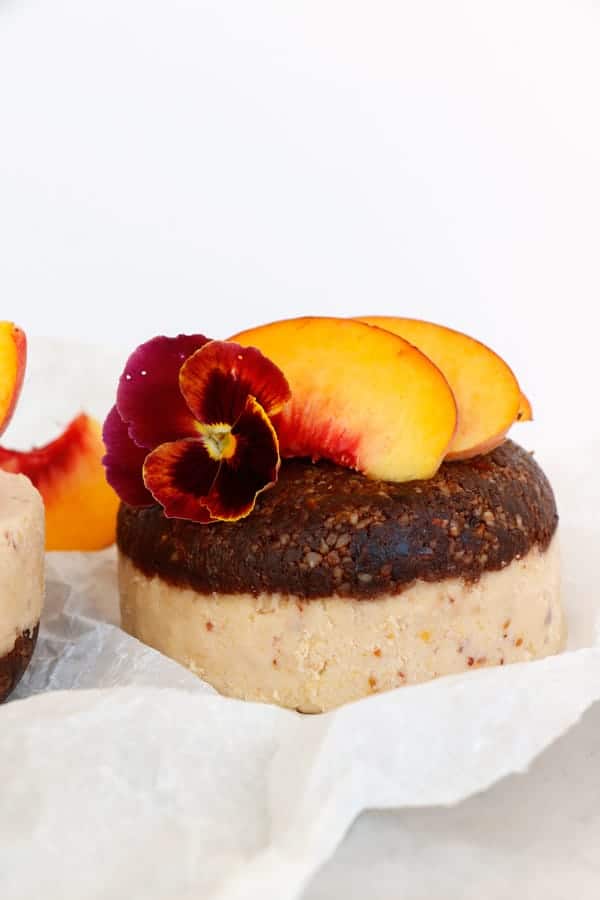 Ingredients
Crust:
100g walnuts (1 cup)
2tbsp raw cacao powder
pinch sea salt
6 medjool dates, pitted
1tbsp coconut oil
Peach layer:
2 peaches, pureed
1tbsp lemon juice
200g coconut butter or creamed coconut (1 cup)
2tbsp coconut oil
1-2tbsp maple syrup
Topping:
Instructions
Line 2 x 4" round dishes with cling film or use 1 x 6" round cake tin.
Place walnuts into a food processor and blend until coarsely ground. Add cacao, sea salt, pitted medjool dates and coconut oil and blend until the mixture comes together. Spoon the mix equally onto the base of your dishes and press tightly down. Place into a fridge.
Place peaches and lemon juice into high speed blender or use hand blender and blend until you have smooth puree. Set aside.
In a double boiler gently melt coconut butter with coconut oil. Stir in peach puree and 1-2tbsp maple syrup. Mix well together.
Spoon onto the crust layer and smooth out the top.
Place into a freezer for about 1 hour to set or set in fridge for few hours.
Once set carefully remove from the dish. You might have to leave it on the counter for 5-10 minutes before it's easy to take out.
Place onto a serving dish and decorate with freshly sliced peaches.
Store in a fridge or freezer.
Enjoy!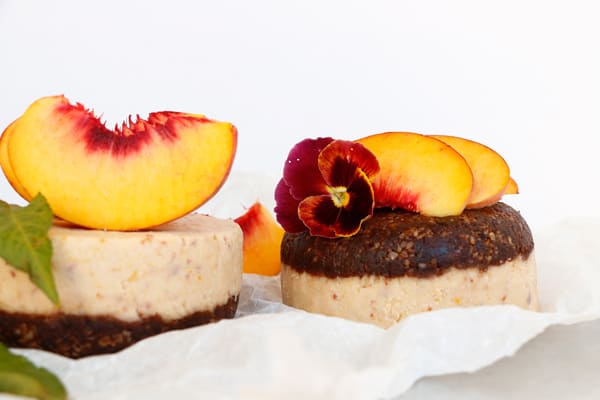 Similar Posts: