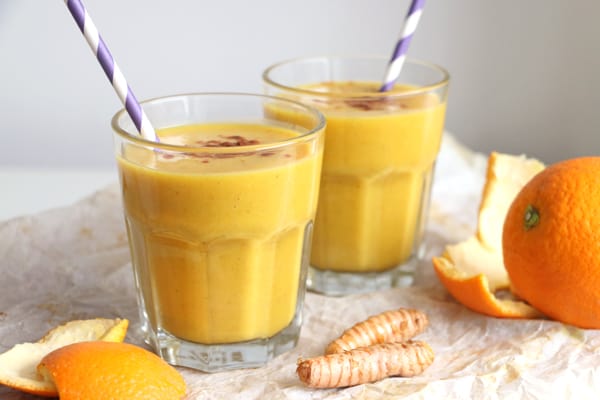 I had some pumpkin puree left over from making my Pumpkin and Oat Breakfast Bars the other day and so I've made yet another recipe with pumpkin for you- Pumpkin, Orange and Turmeric Smoothie.
This one may not be everyone cup of tea, but it's a perfect drink for this time of a year, wholesome and very satisfying. So if you find yourself with any cooked pumpkin leftovers blitz them up into a smoothie for a delicious snack this autumn.
I've teamed up the pumpkin with some fresh ginger, turmeric and cinnamon to spice it up a little, fresh orange and almond milk. It's a very simple and quick snack using up leftover pumpkin. If you find the turmeric being too strong you can easily leave it out. You can also add banana instead of orange, which makes it a bit sweeter and then you might don't need the extra sweetness from the date.
Enjoy:)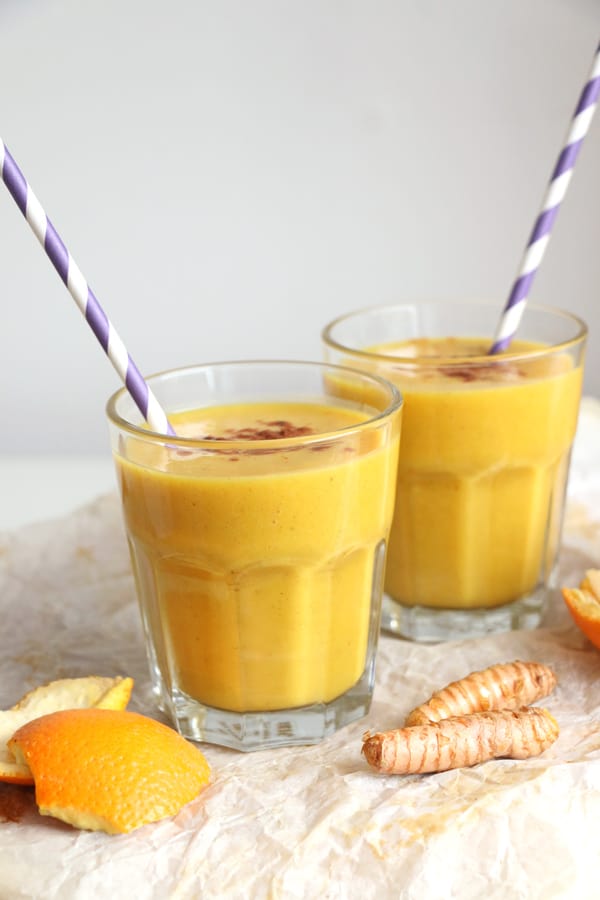 Yield: 1-2 servings
Pumpkin, Orange and Turmeric Smoothie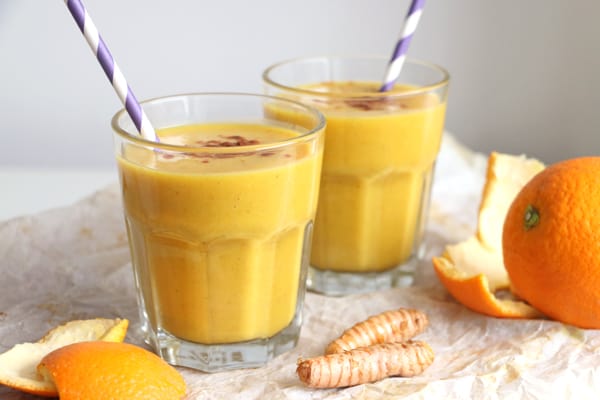 Ingredients
240ml pumpkin puree or cooked pumpkin (1 cup)
1 orange, peeled
small piece of fresh ginger, peeled
small piece of fresh turmeric, peeled
1 medjool date
1tsp cinnamon
240ml almond milk (1 cup)
Instructions
Place all of the ingredients into a high speed blender and blend until smooth.
Pour into a glass and enjoy with a little sprinkle of cinnamon on top!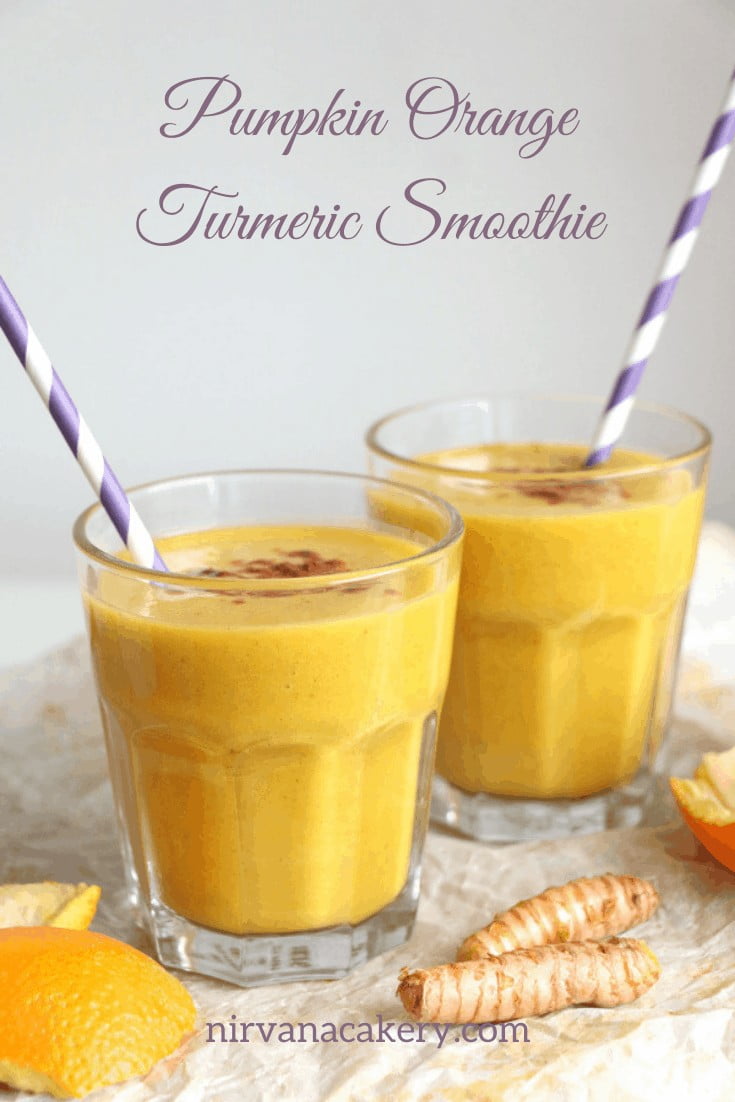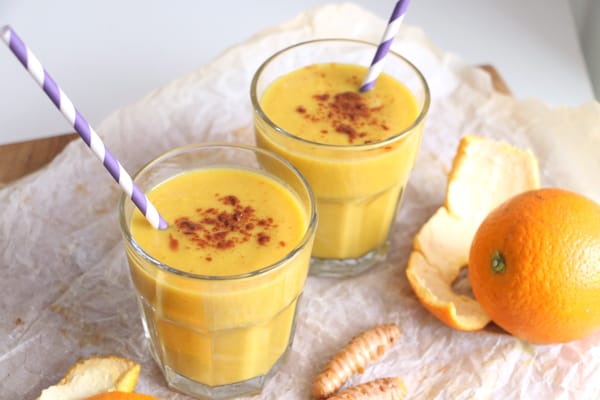 Similar Posts: