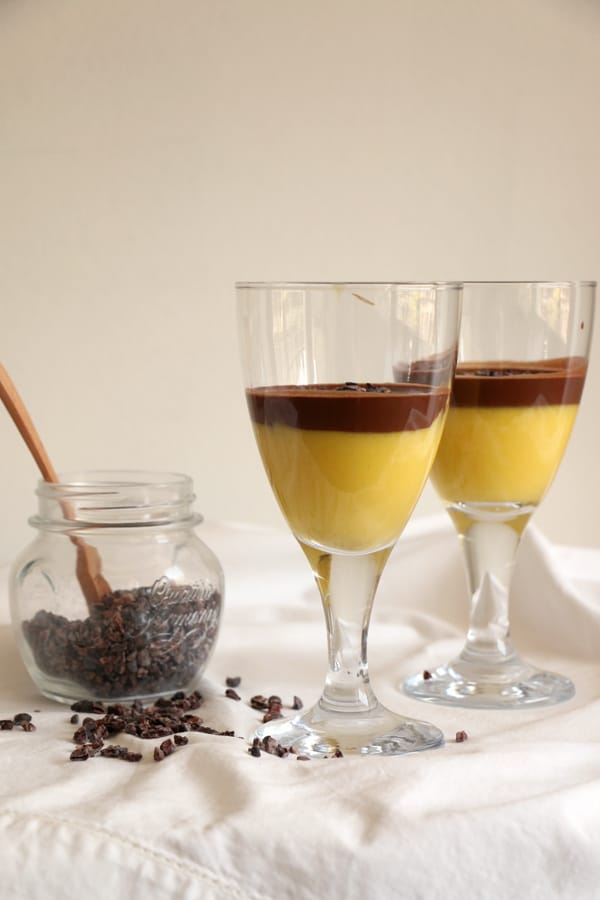 I've made this Mango and Chocolate Mousse for the first time for Valentine's day, I fancied something different and fairly simple to make and this recipe came about. I have adjusted a few things since, added some fresh turmeric root and ginger for an extra health benefit and this recipe is ready to be shared. A lovely rich dessert for someone who enjoys the taste of mango and chocolate.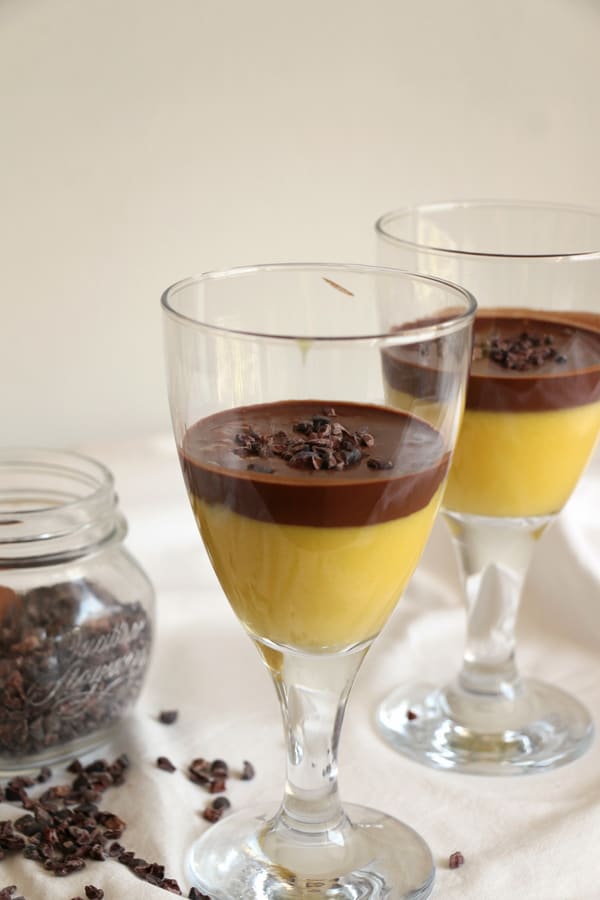 Do choose well ripe mango, so you don't have to add extra sweeteners as ripe mango is beautifully sweet. When making it you might have to adjust the coconut cream depending on the size of the mango, just play around a bit. You want a nice thick consistency, it will firm up a bit more in the fridge afterward.
Turmeric in this recipe is totally optional and feel free to leave it out if that's not to your taste. Serve chilled sprinkled with some cacao nibs, chocolate shavings, walnuts, coconut flakes… best enjoyed with your loved ones.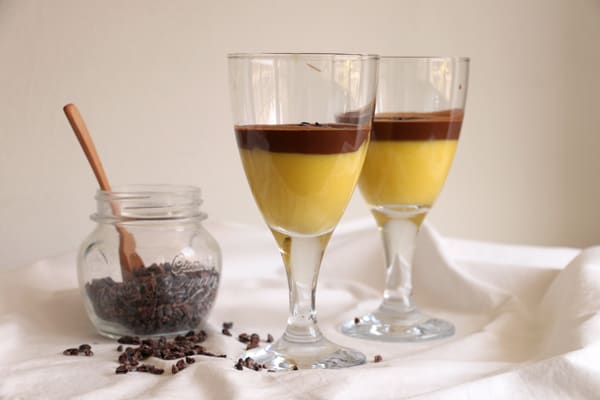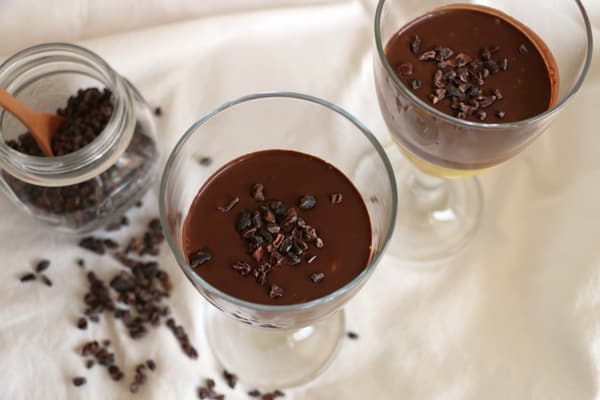 Yield: 2-3 servings
Mango, Turmeric and Chocolate Mousse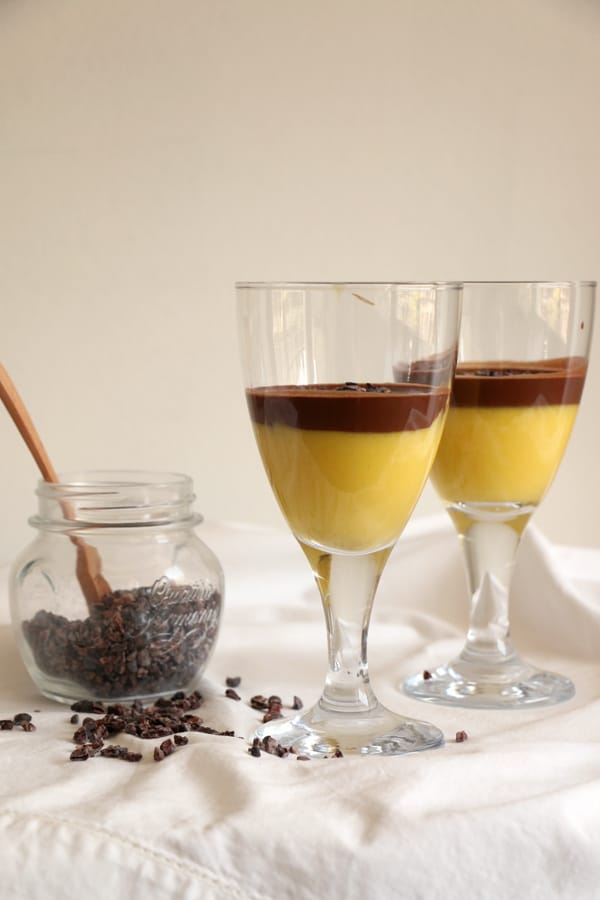 Ingredients
Mango layer
1 mango
1/2" fresh turmeric root
1/2" fresh ginger root
80ml coconut cream (1/3 cup)
Chocolate layer:
50g dark chocolate (1.7oz)
120ml coconut cream (1/2 cup)
2tsp maple syrup
cacao nibs for topping
Instructions
Prepare the chocolate layer first - chop the dark chocolate and put into a small bowl.
In a pan heat 120ml coconut cream on a low fire until it comes to a boiling point.
Pour the mixture over the chopped chocolate and stir until all melted.
Add the maple syrup and leave in a fridge to cool down.
Peel and chop the mango, turmeric and ginger, place into a blender with 80ml of coconut cream and blend until smooth. It should be nice thick consistency.
Place into a serving glass.
Top with chocolate layer and sprinkle with some cacao nibs.
Refrigerate for about an hour or until ready to serve.
Enjoy!
Notes
You might have to adjust the coconut cream depending on the size of the mango.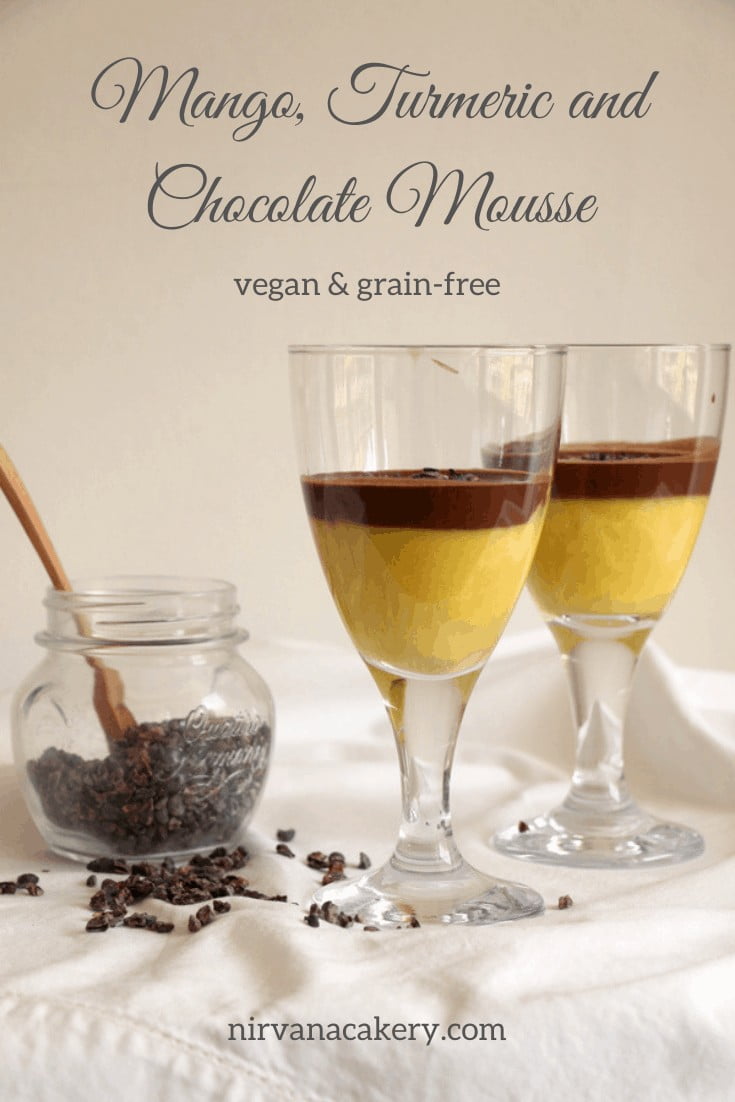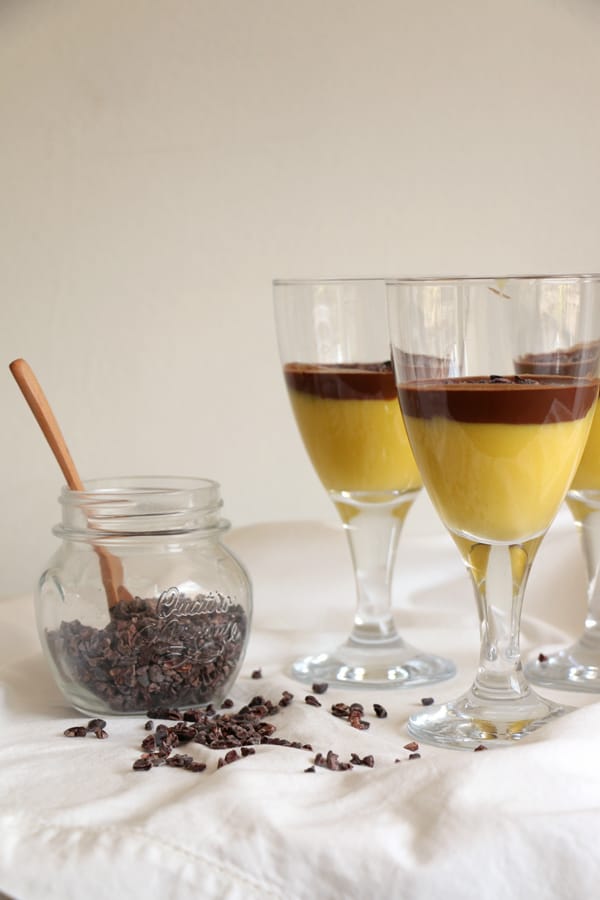 Similar Posts: