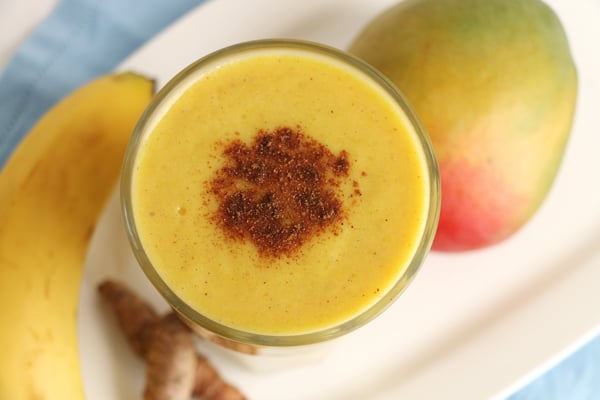 I should call this a sunshine smoothie, the colour of this smoothie is ever so beautiful. And cheerful. And uplifting.
The blend of mango, banana, turmeric, ginger and cinnamon is just divine. This is a lovely sweet tasting healthy smoothie with added benefits of anti-inflammatory turmeric and ginger. You can blend this for breakfast or mid morning snack, anytime, really when you need a little pick me up and comfort.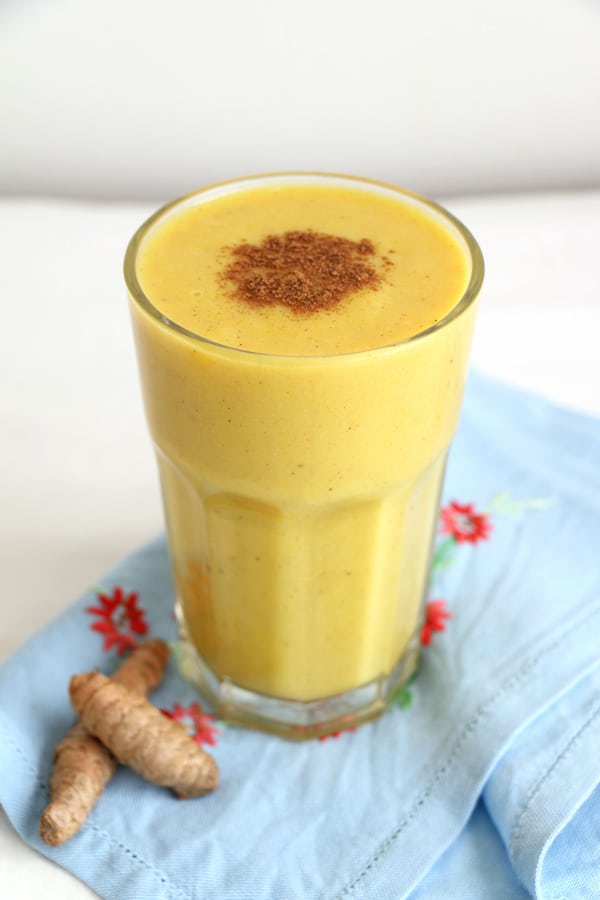 There has been many studies about the benefits of turmeric root recently and I have started adding turmeric to my diet on a regular basis.
Fresh turmeric root is more widely available these days, look for it in health food shops or Asian supermarkets. I have added almond milk to this recipe, but any other plant milk or water will do just fine.
Enjoy :)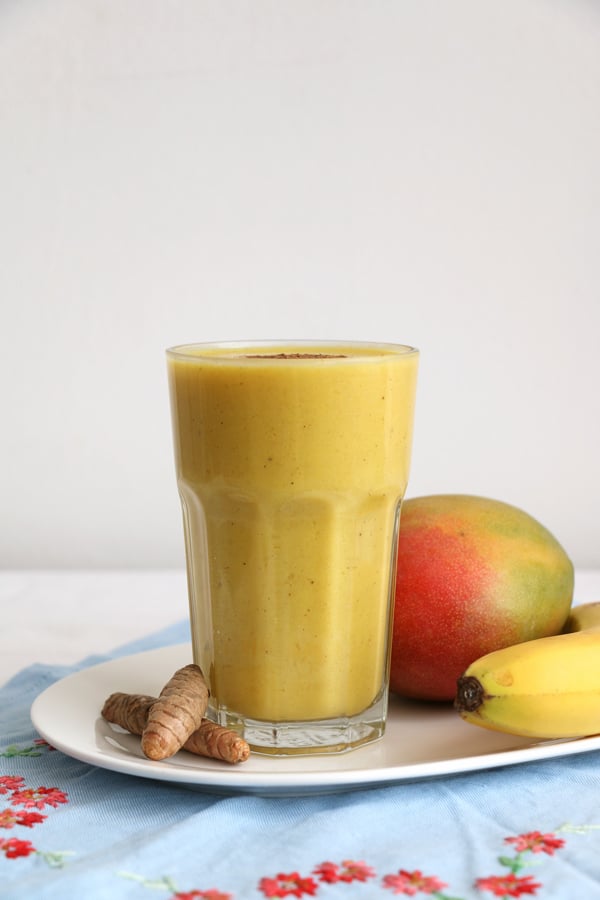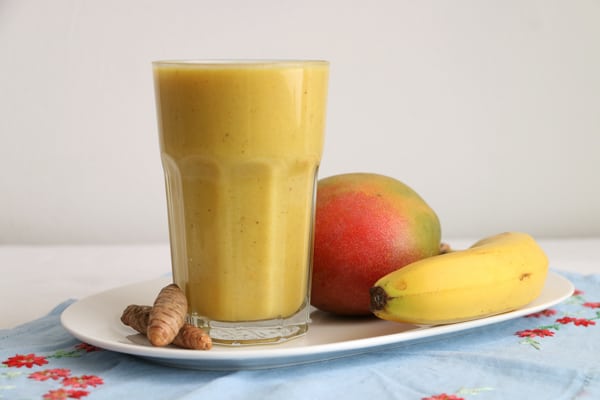 Mango and Turmeric Smoothie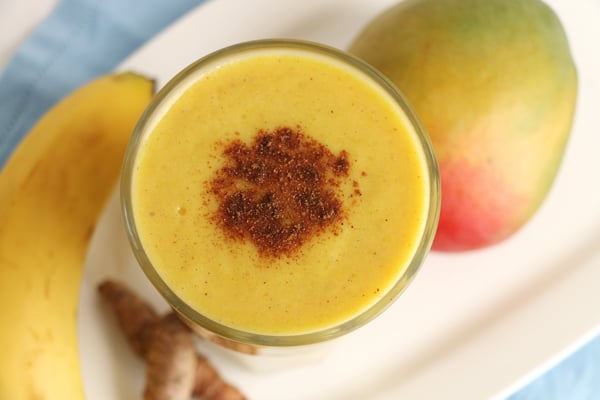 Ingredients
1 mango
1 banana
1" fresh turmeric root, peeled
1/2" fresh ginger root, peeled
1/4 tsp cinnamon
1 cup almond milk
Instructions
Peel and chop the fruit into smaller pieces.
Place all of the ingredients into a high speed blender and blend until smooth.
Pour into a glass and enjoy with a little sprinkle of cinnamon on top!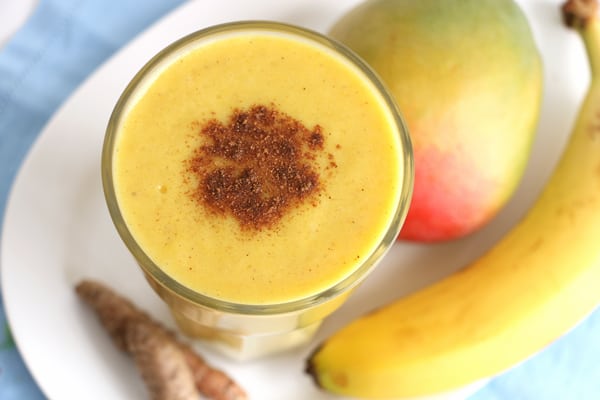 Similar Posts: