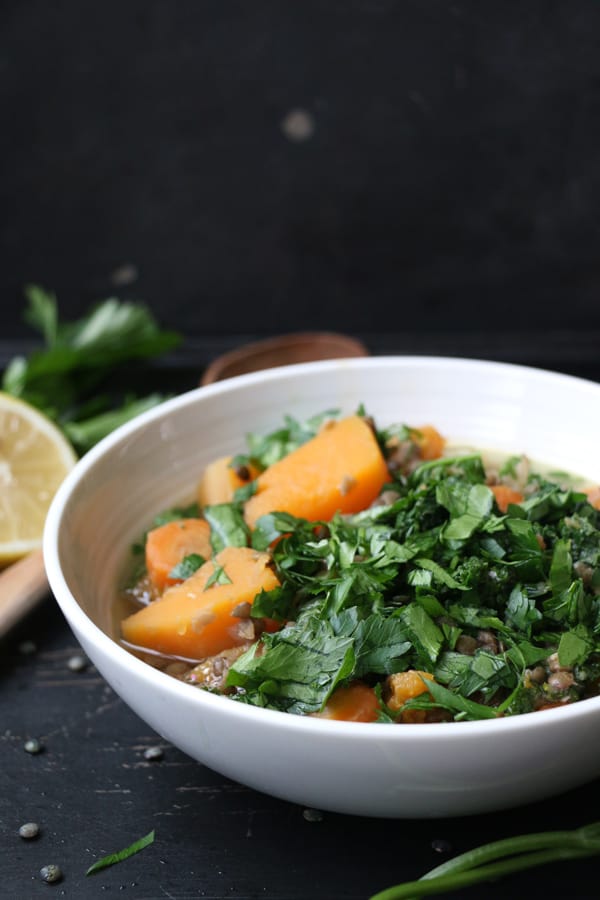 It's the last day of November today, where did this year gone? Almost all of the leaves have gone from the trees and Christmas is around the corner. It's been dark, gloomy and rainy for the past few days in London and I have to say that it's been nice to just snuggle up at home under the blankets and hibernate a little before all of the Christmas motion sets in.
Today's recipe is just for one of those days, cozy large steaming pot of Lentil, Squash and Kale Stew to snuggle up with if you like.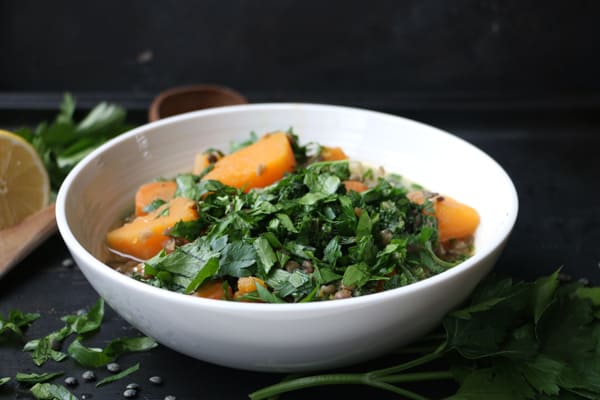 It's a simple recipe with 3 main ingredients – lentils, squash and kale. I really wanted to use Puy lentils in this recipe, but couldn't find any in the shops, so have used Puy style green lentils instead, which I understand are pretty much the same thing. I always tend to soak my lentils first and if you have time, do soak them for at least 8 hours or overnight. I also used butternut squash and curly kale, but you could easily vary with different varieties depending of what you have available at home. It's a filling meal and you can have a bowl on it's own or serve with some brown rice or fresh greens. I had some fresh rocket salad leaves left over which I topped my stew with that tasted really delicious too.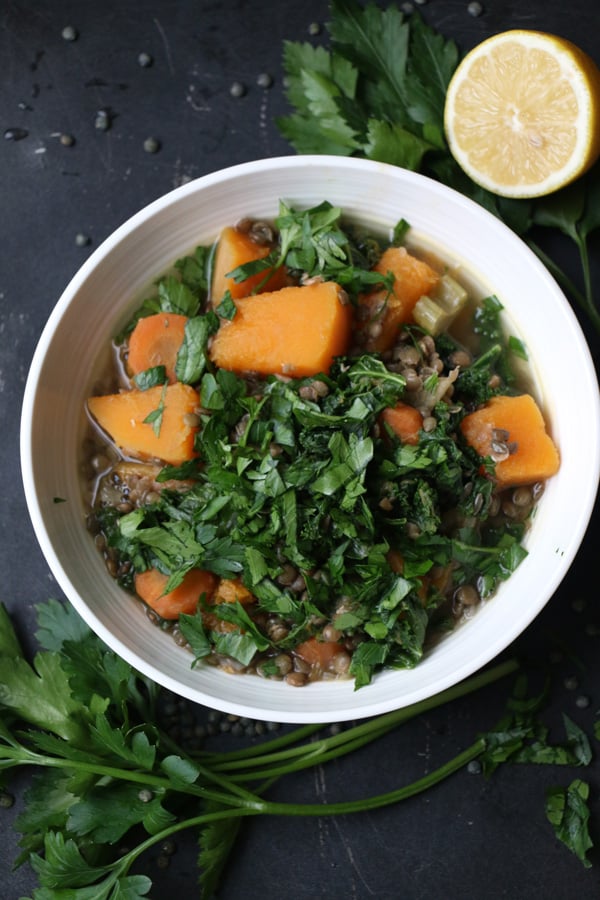 Yield: 4-6 servings
Lentil, Squash and Kale Stew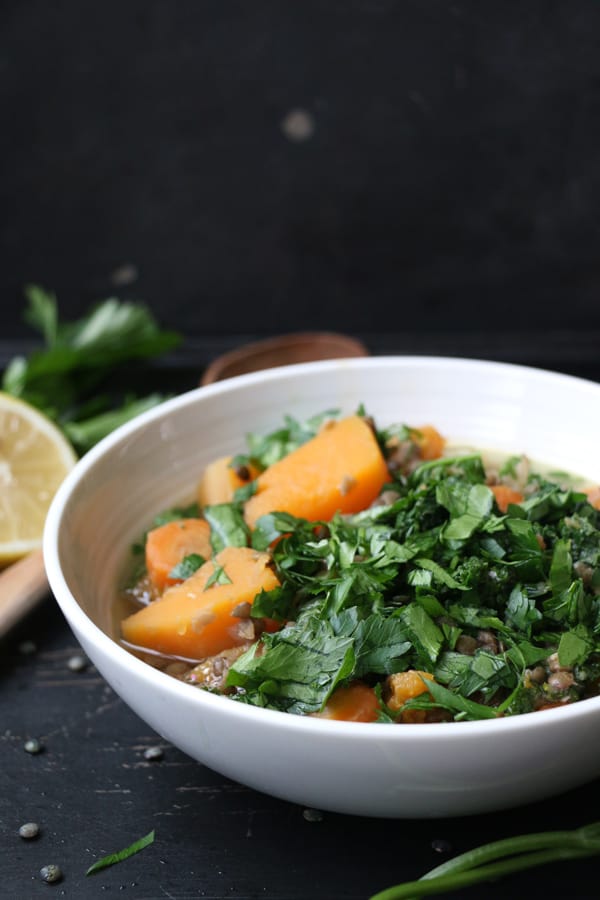 Ingredients
250g lentils (1½ cups)
1 onion, chopped
2 garlic cloves, finely chopped
2 celery sticks, chopped
2 carrots, chopped
5 sprigs of thyme
1 medium squash, peeled and chopped
bunch of curly kale, 3 large handfulls
salt & pepper
small bunch of fresh parsley
1 lemon
Instructions
Place lentils into a pot, cover with plenty of water, splash of apple cider vinegar and leave to soak overnight. Rinse well and drain.
In a pan fry chopped onion with some olive oil for 5 minutes until translucent.
Add garlic, celery and carrots and fry for another 3-5 min.
Add lentils, thyme and 1,25l (3 cups) of water, bring to a boil and simmer for 20 minutes.
After 20 minutes add squash and more water if needed and leave to simmer for another 20 minutes.
Tear kale of the stalks, rinse well, add to the pot and cook for the final 5 minutes.
Season with salt and pepper.
Serve with a generous amount of chopped fresh parsley and squeeze of lemon juice.
Enjoy!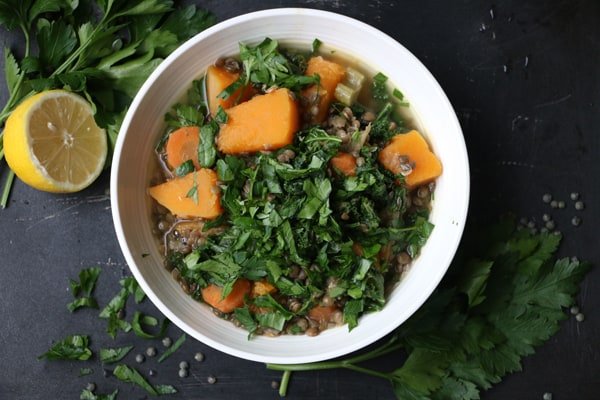 Similar Posts: