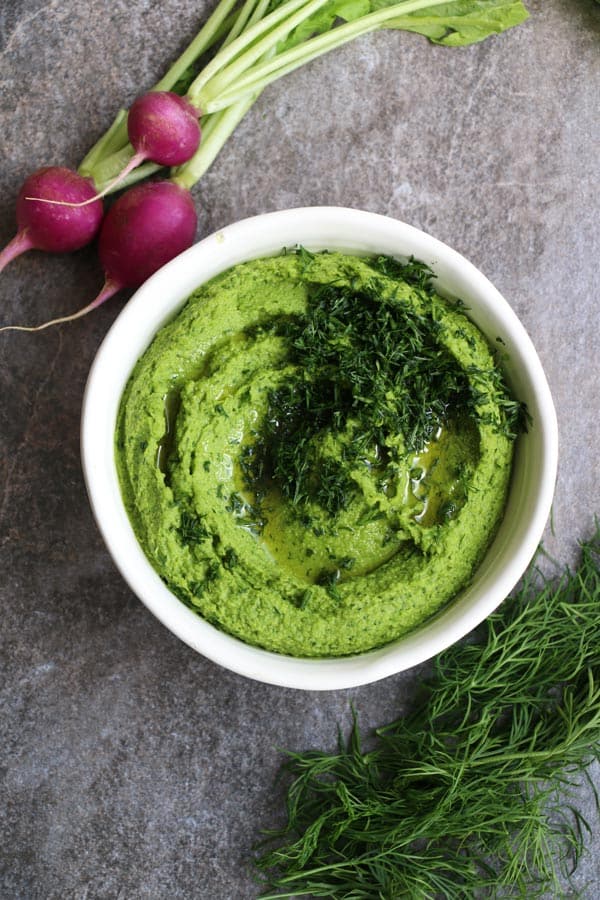 I promised you something green this week and here it is – the most amazing Tuscan Kale Hummus with Dill to brighten up your day. It's a bit of a fusion between my Sweet Potato Hummus and Tuscan Kale, Hemp and Pumpkin Seed Pesto.
It's utterly gorgeous, beautifully green, fresh and perfect for spring and upcoming summer. The fragrance and flavour of fresh dill makes this hummus so much more special and exciting, that's if you love dill as much as me:)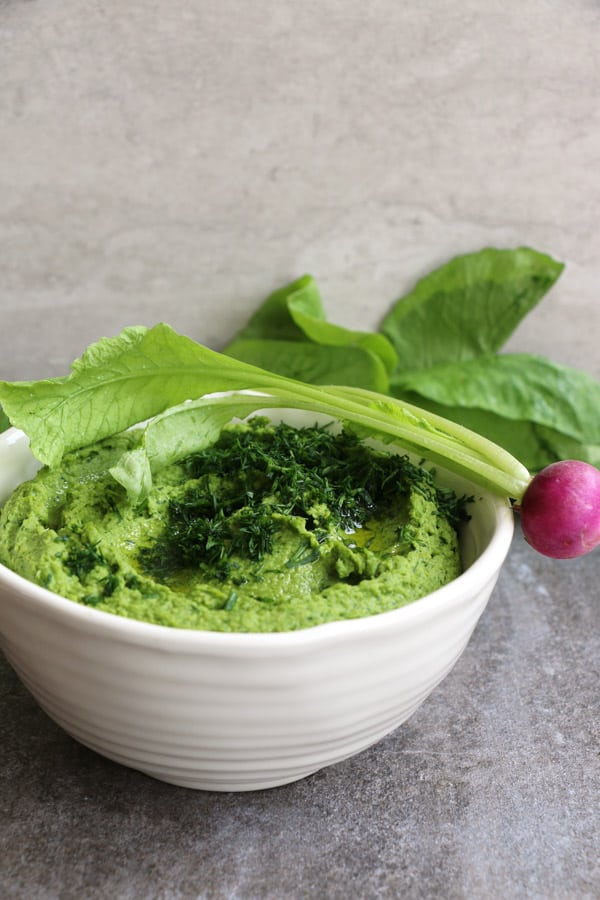 So easy to make and absolutely must try recipe. For the convenience I've used can chickpeas, but if you have freshly cooked chickpeas it would taste even better. You could also use a different type of kale or experiment with other leafy greens. I've used raw kale, but if you don't eat raw cruciferous vegetables, slightly steam or boil your kale first.
For me, the dill really brings it all together and I really recommend adding some in. Just blend everything and serve with your favourite crackers, veggies, salad, Buddha bowl, as a sandwich filling or anything that you fancy.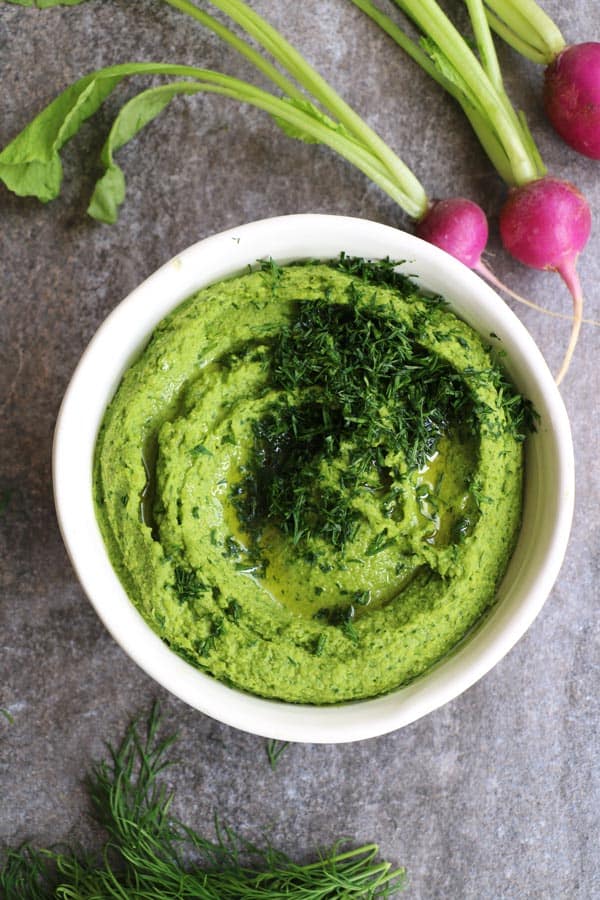 Tuscan Kale Hummus with Dill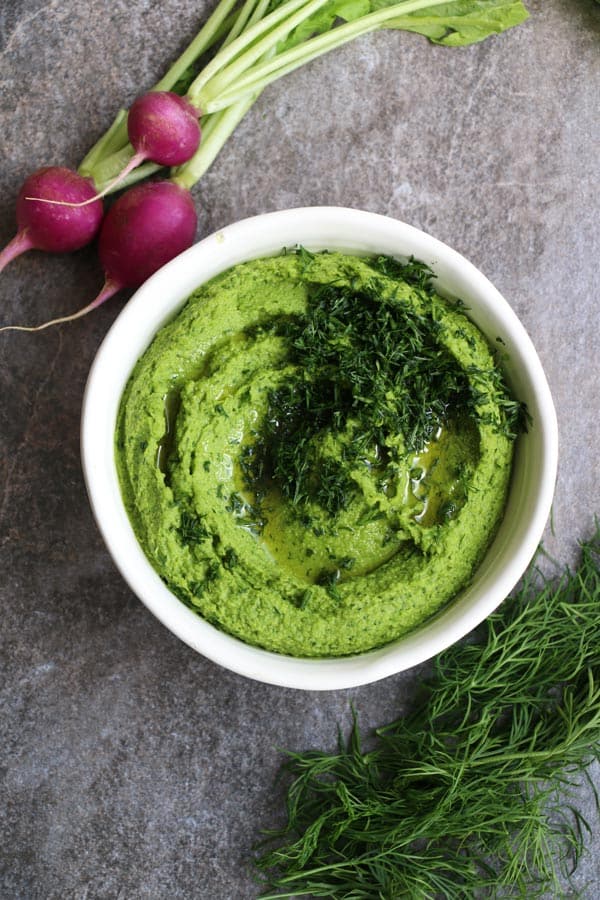 Ingredients
50g tuscan kale, chopped (1 cup tightly packed)
1x400g can chickpeas (1½ cup)
2 garlic cloves
3 tbsp tahini
3tbsp olive oil
juice of ½ lemon
20g fresh dill, chopped (1/3 cup)
sea salt & black pepper to taste
Instructions
Chop the kale into strips, wash and dry thoroughly.
Drain the chickpeas.
Place kale, chickpeas, garlic, tahini, olive oil and lemon juice into a food processor and blend until smooth consistency. Add fresh dill, sea salt and black pepper and blend again just until combined.
Serve with a drizzle of olive oil and garnish with fresh dill.
Store in a fridge in an airtight container.
Enjoy!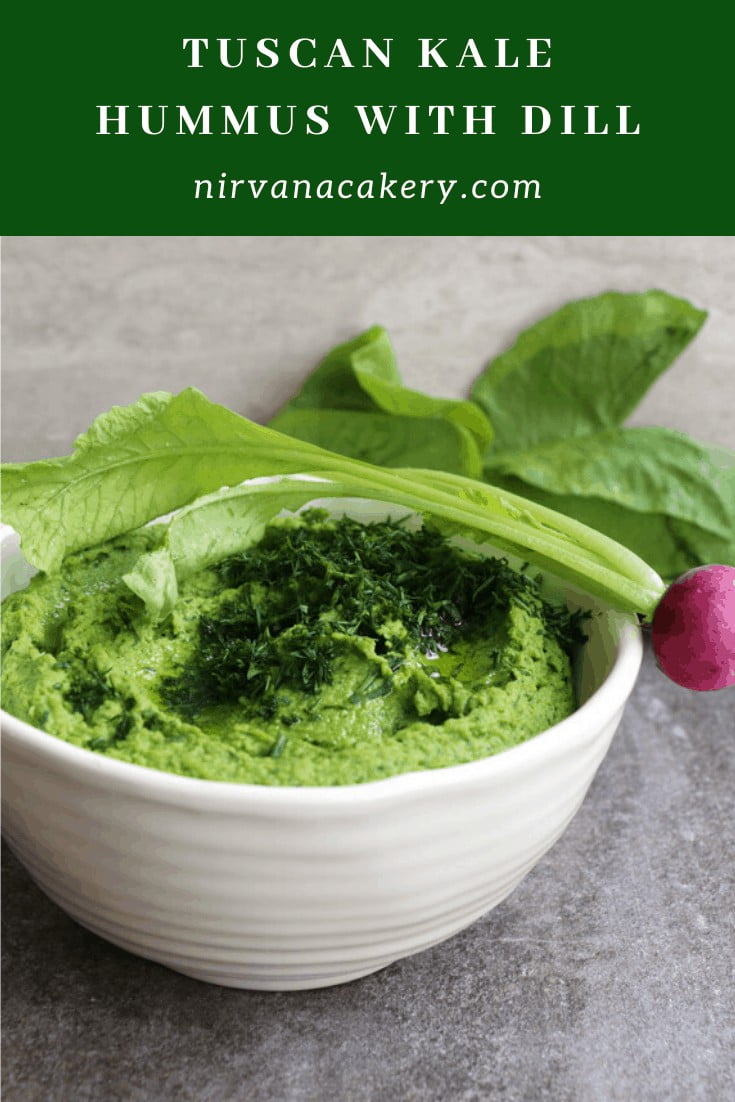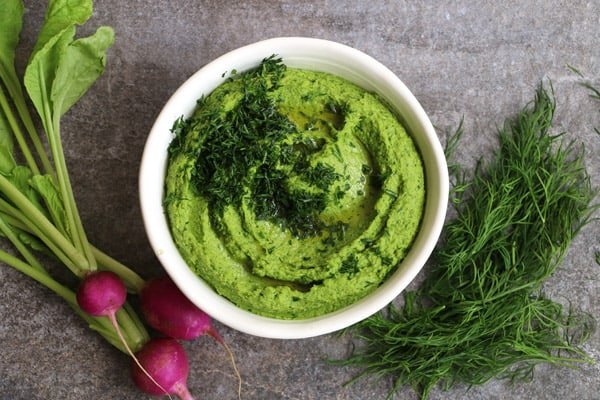 Similar Posts: