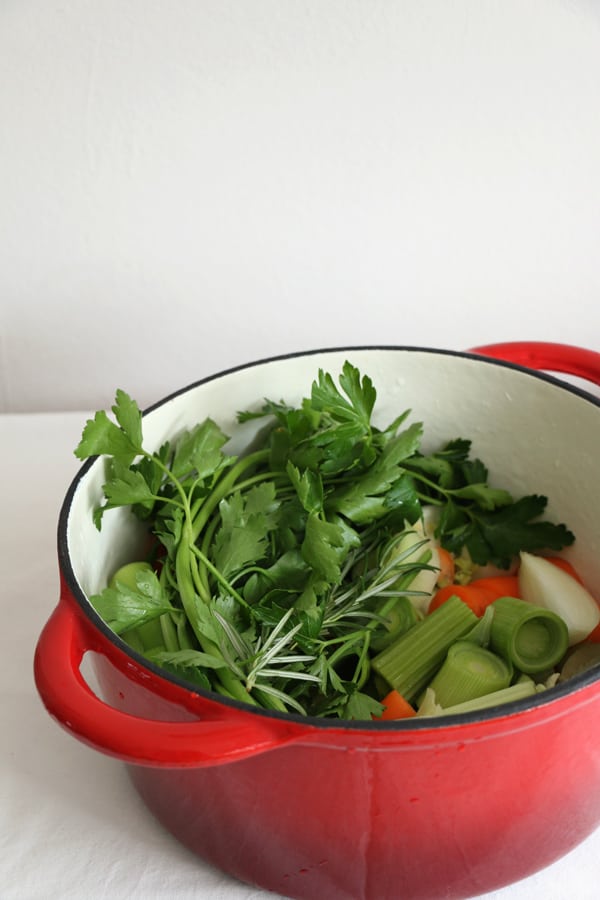 Lately everyone has been talking about the goodness and nutritional benefits of proper old fashioned homemade broth. So I have decided to make my own version with my favourite vegetables and herbs. The basic broth is made with carrots, celery, onion, garlic and bay leaves. In addition I have also added leeks, ginger, turmeric, parsley and rosemary to my broth recipe. I have included fresh turmeric root because of its health benefits,  but you might omit the turmeric if it's not to your taste.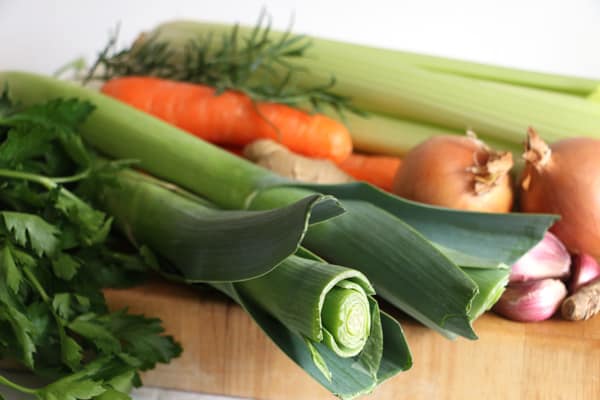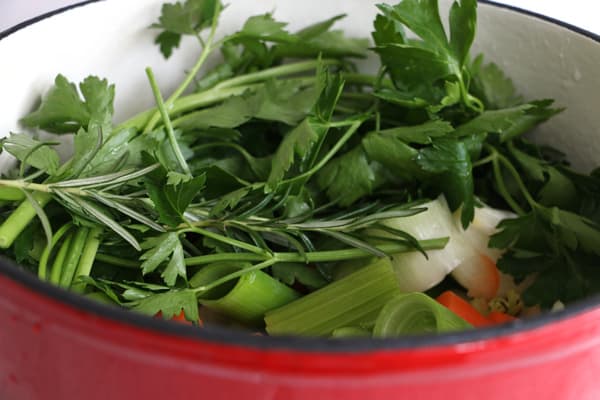 Making vegetable broth is rather simple and doesn't require too much time or preparation. Choose organic vegetables if you can, wash them really well, chop everything up, cover with filtered water and boil for about one hour. Once ready, strain, cool down and store. You can add your broth in small amounts to your favourite soup and stew recipes for added goodness.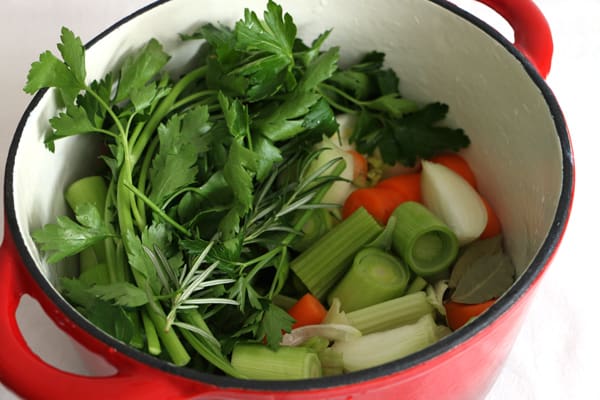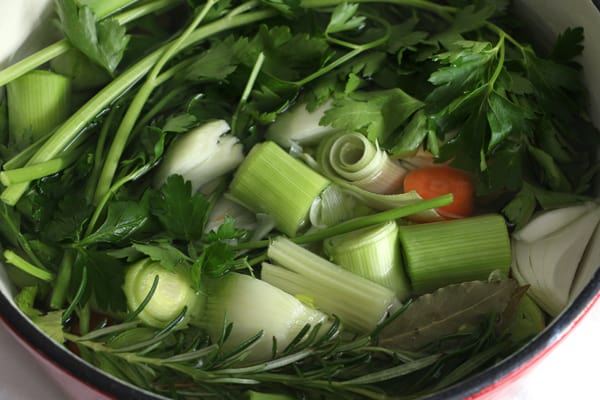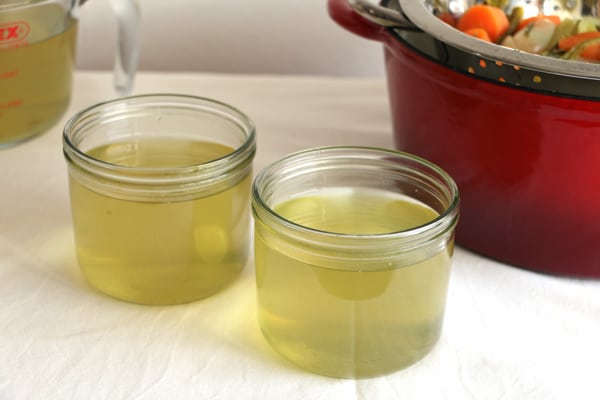 Homemade Vegetable Broth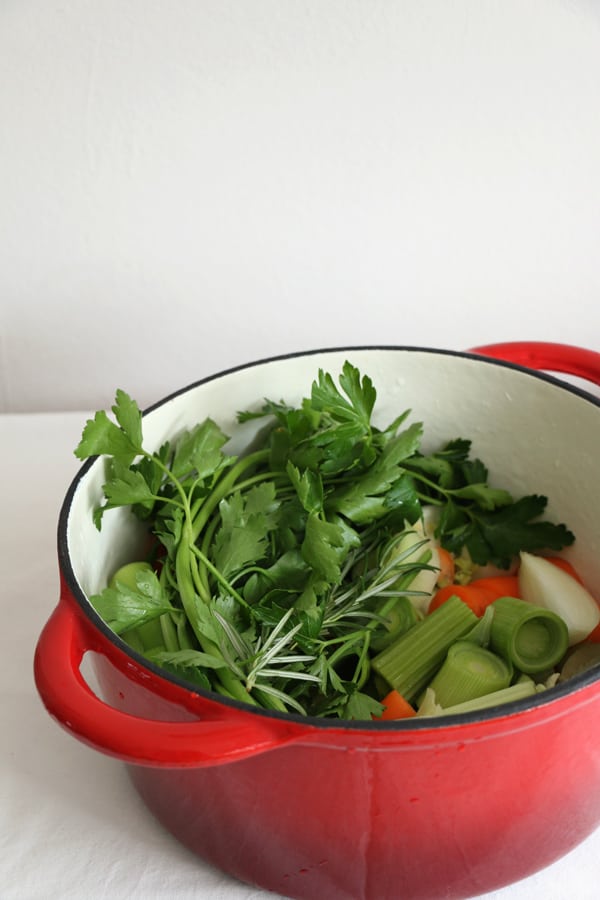 Ingredients
2 medium leeks
3 carrots
3 celery sticks
2 medium onions
3-4 garlic cloves
fresh ginger root, about a thumb size
fresh turmeric root, about a thumb length
small bunch of parsley
2 sprigs of rosemary or thyme
2 bay leaves
2-3l filtered water
Instructions
Wash and chop all the vegetables.
Add to a large 5l pot with the rest of the ingredients and cover with plenty of filtered water.
Bring to a boil and simmer uncovered for about 1 hour.
Once ready, strain the broth and leave to cool down completely.
Store the broth in a fridge in an airtight container for up to 5 days or freezer for 3 months.
Add to soups, stews.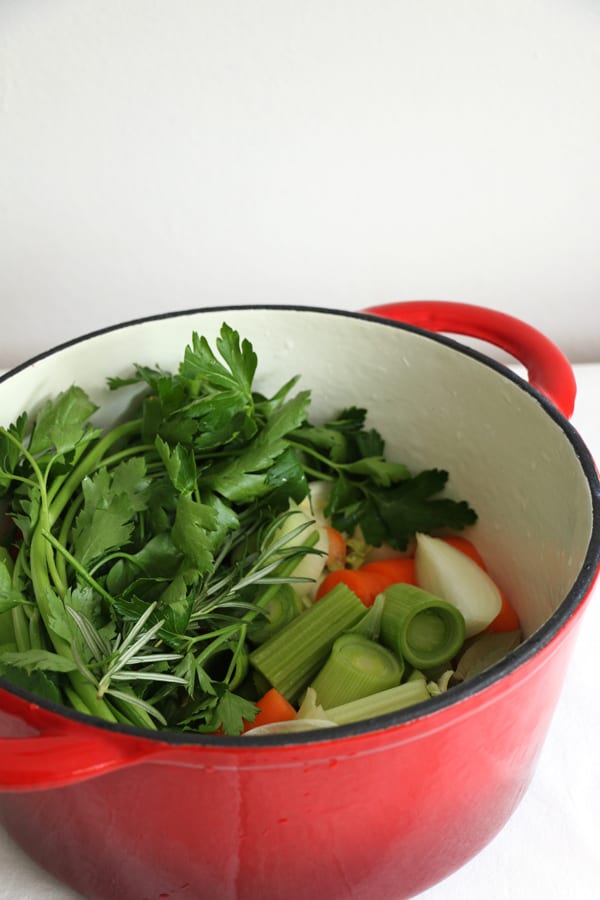 Similar Posts: