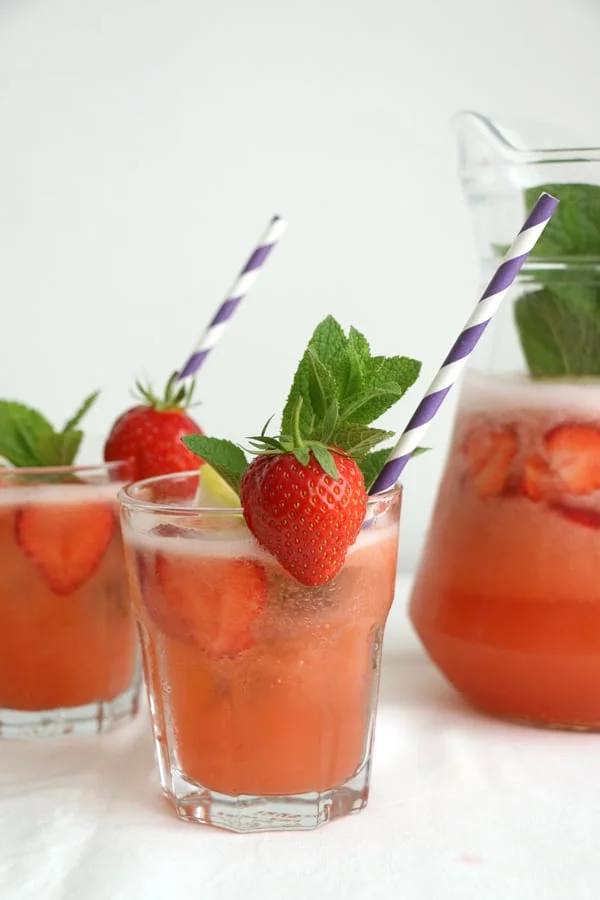 And the strawberry season is here! And the summer and the sunshine and lots more blue skies. And that definitely calls for some cooling refreshing drinks and some happy times.
This Homemade Strawberry Lemonade feels like a treat and it's so perfect for this time of a year. Strawberries are in season in June and are bursting with flavour and goodness so we ought to make the most of them.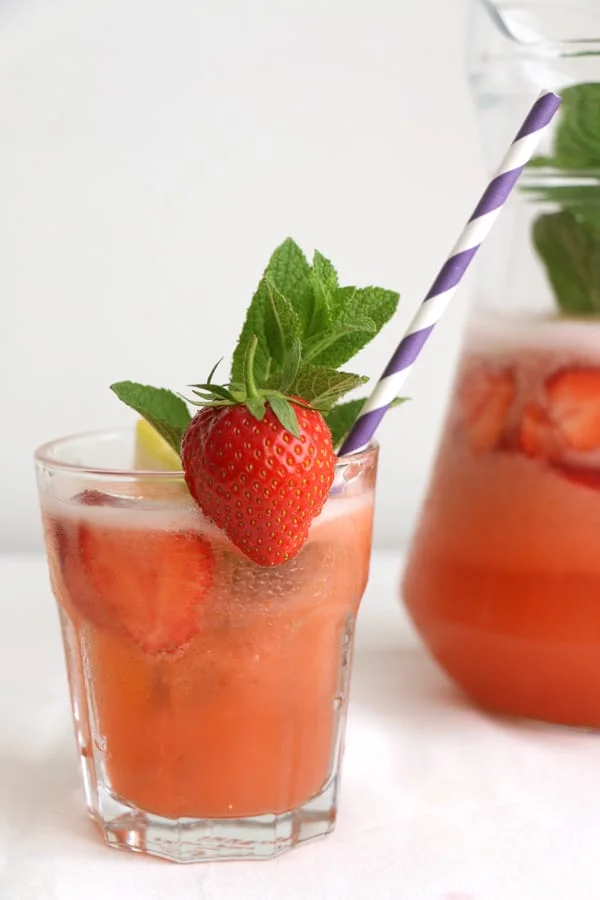 This lemonade is really easy and quick to make and looks so pretty. Just blend strawberries with some water, lemon juice and sweetener of your choice. Place into a jug with more water, lots of ice, some extra sliced strawberries, lemon wedges and fresh mint leaves and you have an amazing summer drink fit for a party.
I've sweetened mine with maple syrup, but you could use some raw honey or other sweetener of your choice to your taste. This drink is really great for kids, my son loved this lemonade so much that he asked me to make it everyday from now on!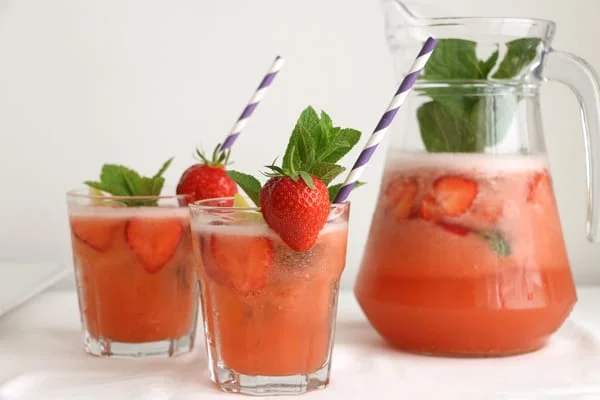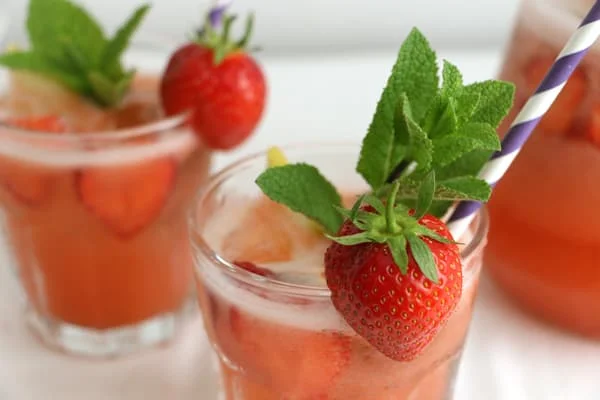 Yield: 6 servings
Homemade Strawberry Lemonade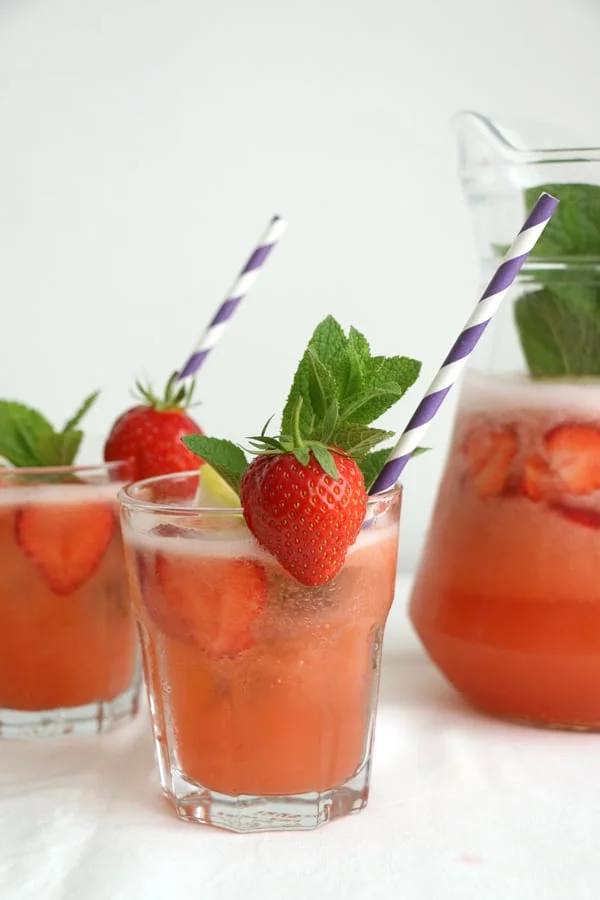 Ingredients
200g strawberries (1 1/2 cups)
2 lemons, juice
3 tbsp maple syrup
1l water (4 cups)
To serve:
few extra strawberries, sliced
lemon wedges
fresh mint leaves
ice
Instructions
Wash and hull strawberries.
Place 200g strawberries (1 1/2 cups) into a blender together with lemon juice, maple syrup and 250ml water (1 cup) and blend until smooth.
Pour into a jug, add the rest of the water and stir.
Add lots of ice, few sliced strawberries, couple of lemon wedges and fresh mint leaves.
Enjoy!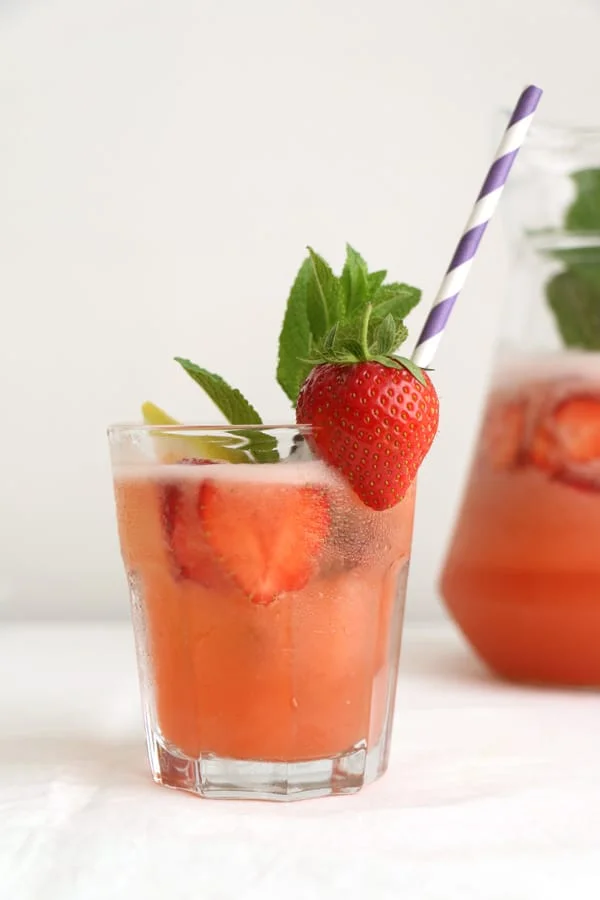 Similar Posts: