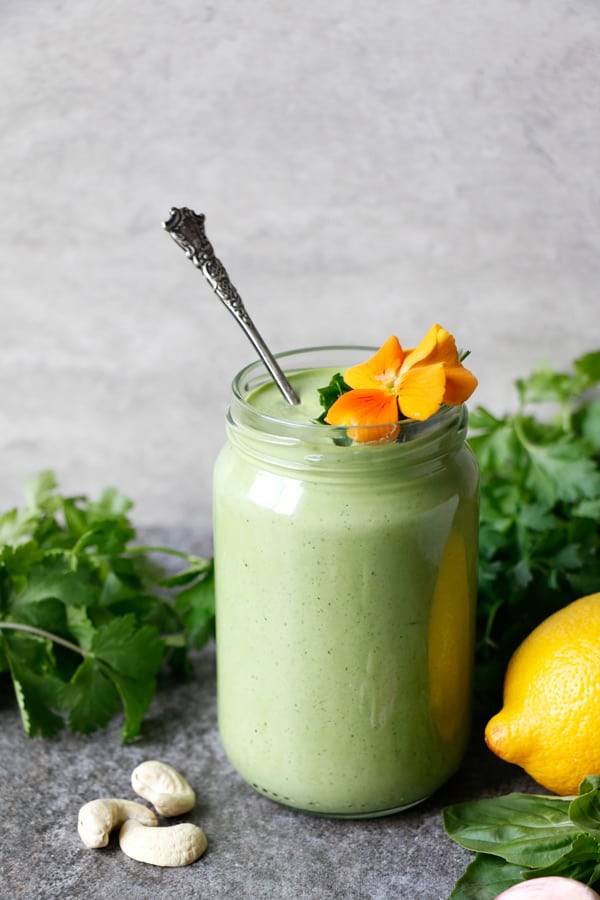 I really wanted something green and bright on the blog today, I suppose this is my calling for spring after months of winter. I know it's still little early for spring, but I'm so ready.
There was also a second part to this recipe, which I'm afraid didn't work out, so it's just this Green Cashew Sauce today in its own magnificence. It's bright, fresh, packed with green herbs and really delicious. You can pour it over just anything and it will certainly brighten any meal. Looks incredible on shredded purple cabbage.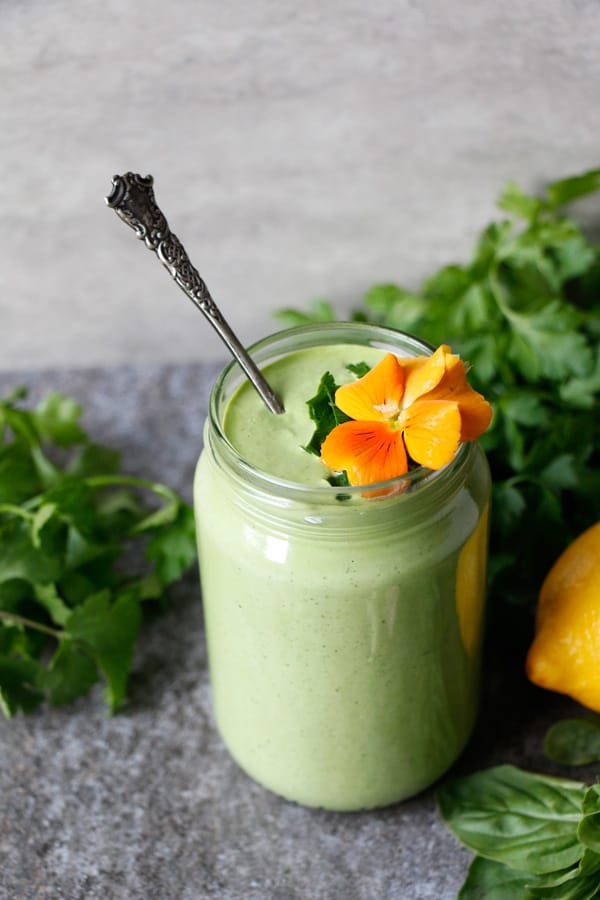 This recipe is a simple blend of soaked cashews with fresh herbs, garlic and lemon juice. I've picked fresh basil, coriander and parsley to make this recipe and I love this combination. You could use a combination of any of your favourite herbs – fresh mint, dill or chives would be great too. You could even blend in some leafy greens, celery, avocado or spring onions. There are so many possibilities with this recipe and you can make it your own.
Now I will have to make a green cake, so in love with this colour! I wonder if basil cake would work? Enjoy :)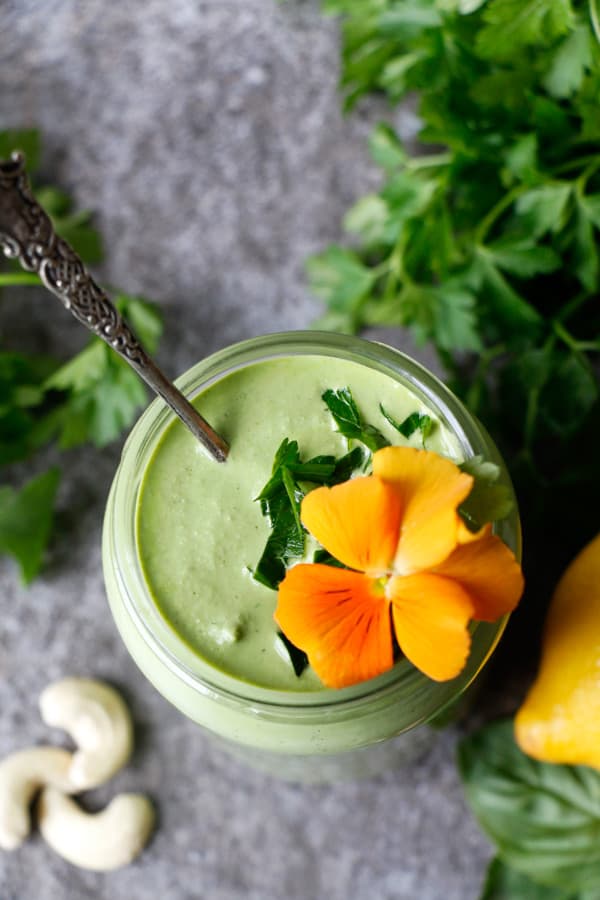 Yield: 4 servings
Green Cashew Sauce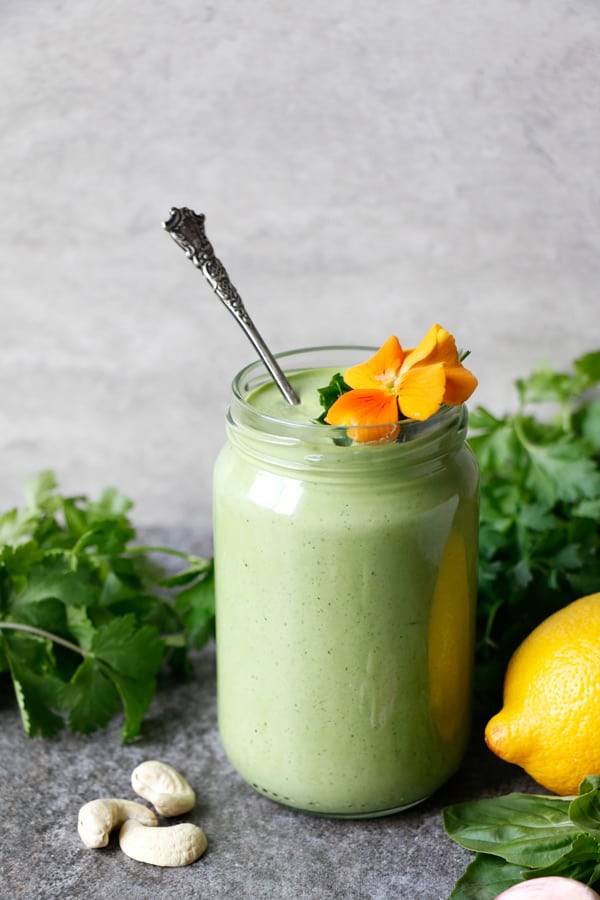 Ingredients
1 cup cashews, soaked for at least 3 hours (120g)
1 garlic clove
1/2 cup fresh basil
1/4 cup coriander (cilantro)
1/4 cup parsley
1tbsp extra virgin olive oil
1 lemon, juice
sea salt & black pepper
1/2 cup water (120ml)
Instructions
Drain and rinse the cashews under running water and place into high speed blender or food processor.
Rinse all of the herbs and add together with the rest of the ingredients to the cashews.
Blend until smooth.
Check for seasoning.
Add more water for thinner consistency.
Serve and enjoy!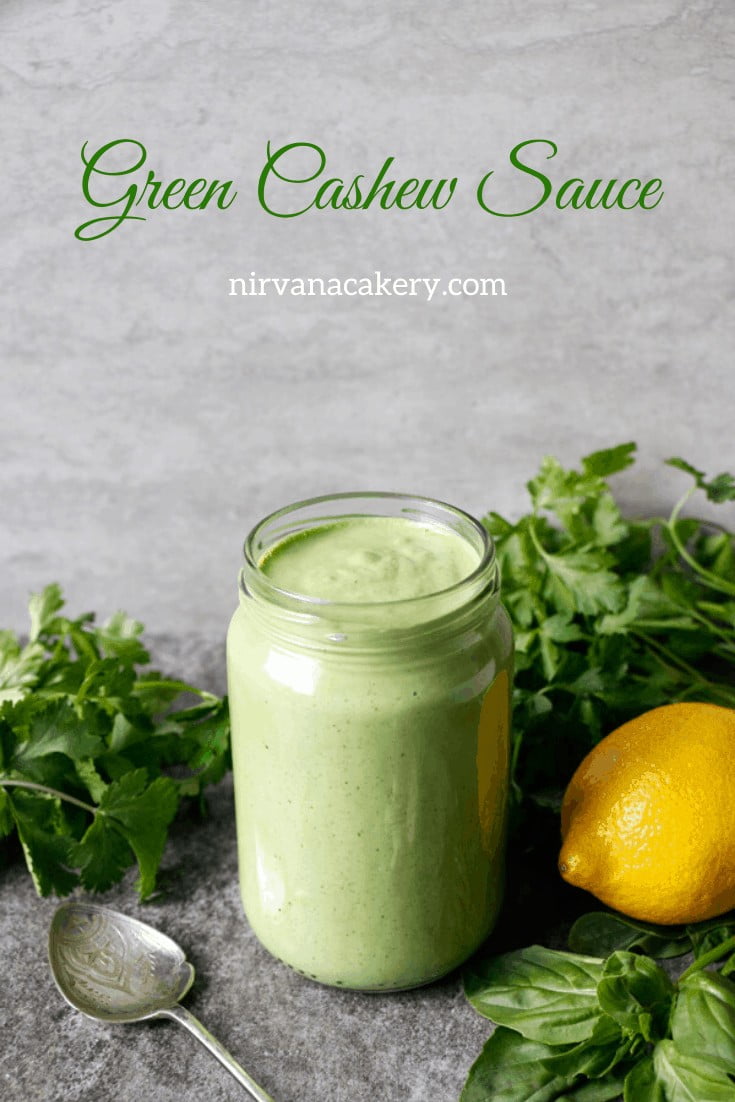 Similar Posts: