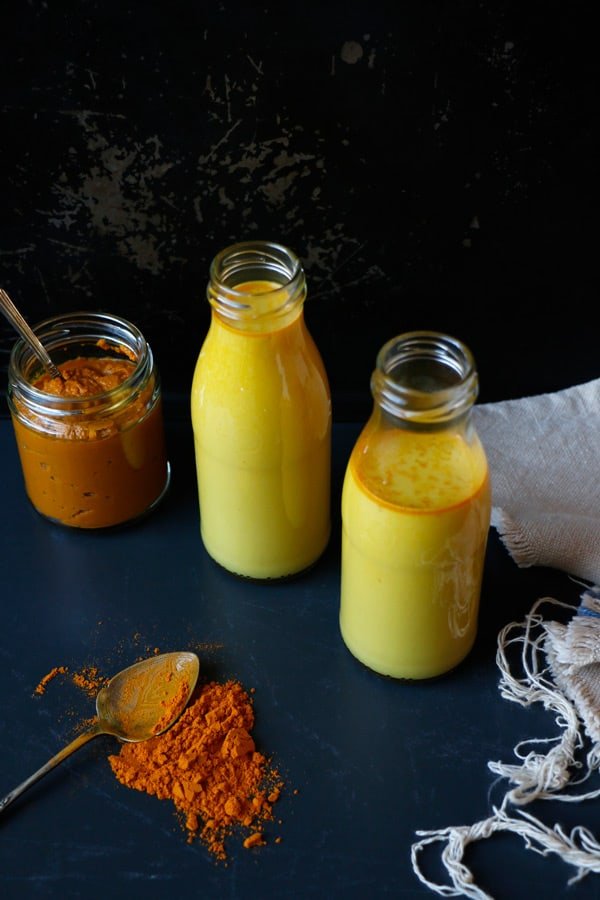 You are most probably familiar with golden milk and it's benefits and might be already in love with this beautiful golden coloured drink. I'm a huge fan of turmeric and I tend to add fresh or powdered turmeric into my meals on a regular basis.
I've been making golden milk with turmeric powder, but I really wanted to learn to make my Golden Milk with Turmeric Golden Paste to get the most benefits from this delicious drink. And so I'm purposefully writing a blog post about my experience that I hope you will find useful.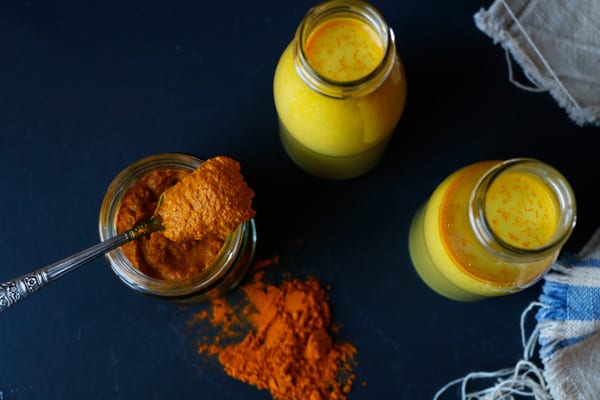 The recipe for the golden paste that I've used has been developed by Dr Doug English and you can see the original recipe on his website Turmeric Life. I've made this recipe twice, once with 1/2 cup of turmeric and once with half the amount. I find that 1/2 cup of turmeric makes a huge quantity and with a suggested dosage of 1/4tsp 2-3 times a day and shelf life of 2 weeks I find it's a rather large quantity unless you are planning to freeze some or make it for the whole family. For that reason, I've written my recipe using 1/4 cup turmeric, but please feel free to double it as you prefer.
I've also found that you need to use lots more water, 3-4 times water to the volume of turmeric rather than just double. As soon as my turmeric mix came to a simmer, the water evaporated really quickly, so I had to add more during the cooking time which is 7-10 minutes. My paste didn't look very smooth as I was expecting, but luckily that doesn't affect the benefits of the golden paste.
The real benefit of making the golden paste is the cooking and adding black pepper and oil which ensures the maximum absorption of the turmeric. It's a very simple process and apart of the mess, I loved it! Definitely worth that golden cup of milk! Enjoy:)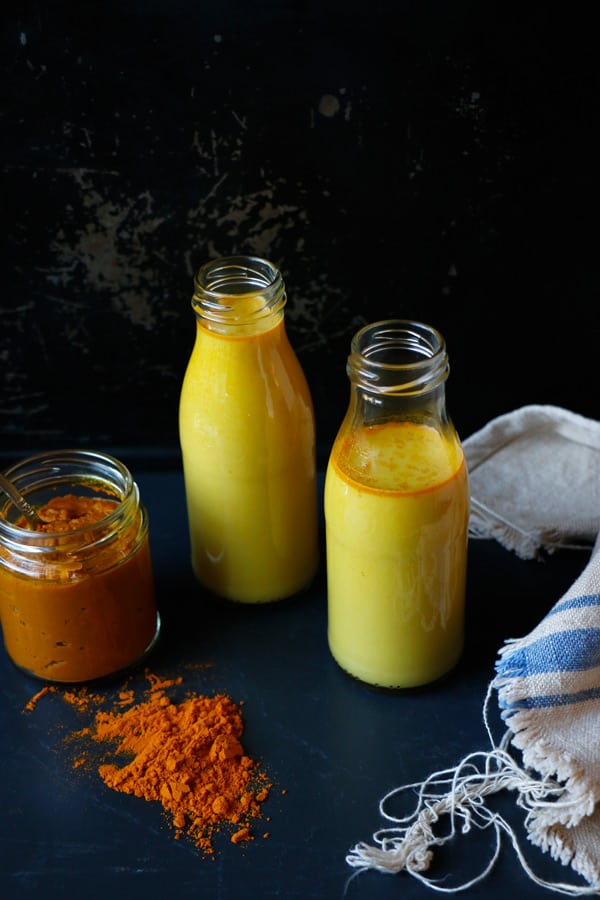 Golden Milk with Turmeric Golden Paste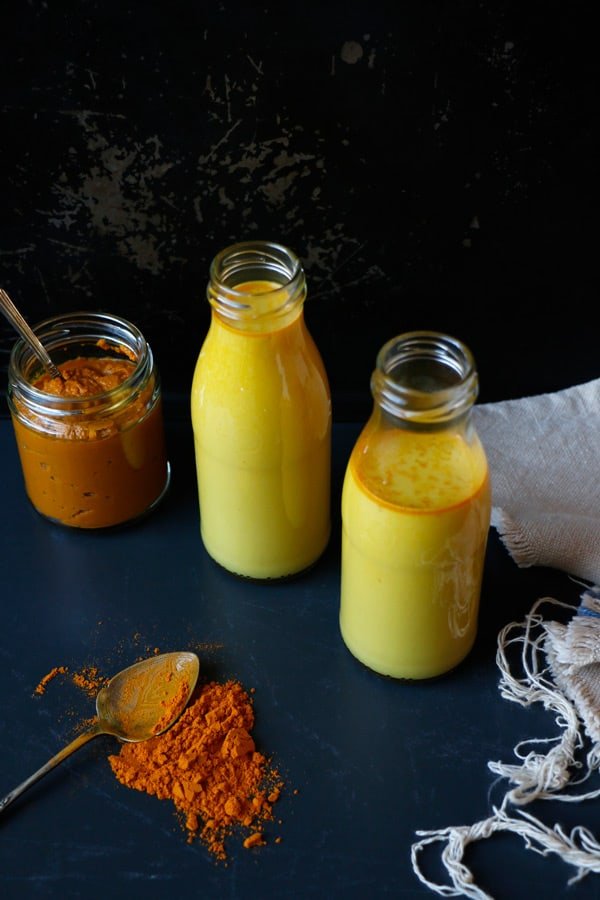 Ingredients
Golden paste:
60ml turmeric powder (1/4 cup, about 35g)
120ml - 240ml water (1/2 cup-1 cup)
1tsp freshly ground black pepper
2tbsp coconut oil or extra virgin olive oil
Golden milk:
1/4tsp golden paste
240ml almond milk (1 cup)
pinch cinnamon
pinch cardamom
pinch ginger
1tsp coconut oil
your favourite sweetener to taste
Instructions
In a small pot whisk turmeric powder with water and bring to a simmer point. Gently cook stirring for about 7-10 minutes adding extra water as needed until you have a thick paste.
Take off the heat and stir in coconut oil and freshly ground black pepper.
Transfer into glass jar and leave to cool down.
Refrigerate and use within 2 weeks.
To make golden milk, gently warm almond milk in a small pot, whisk in the rest of the ingredients and enjoy.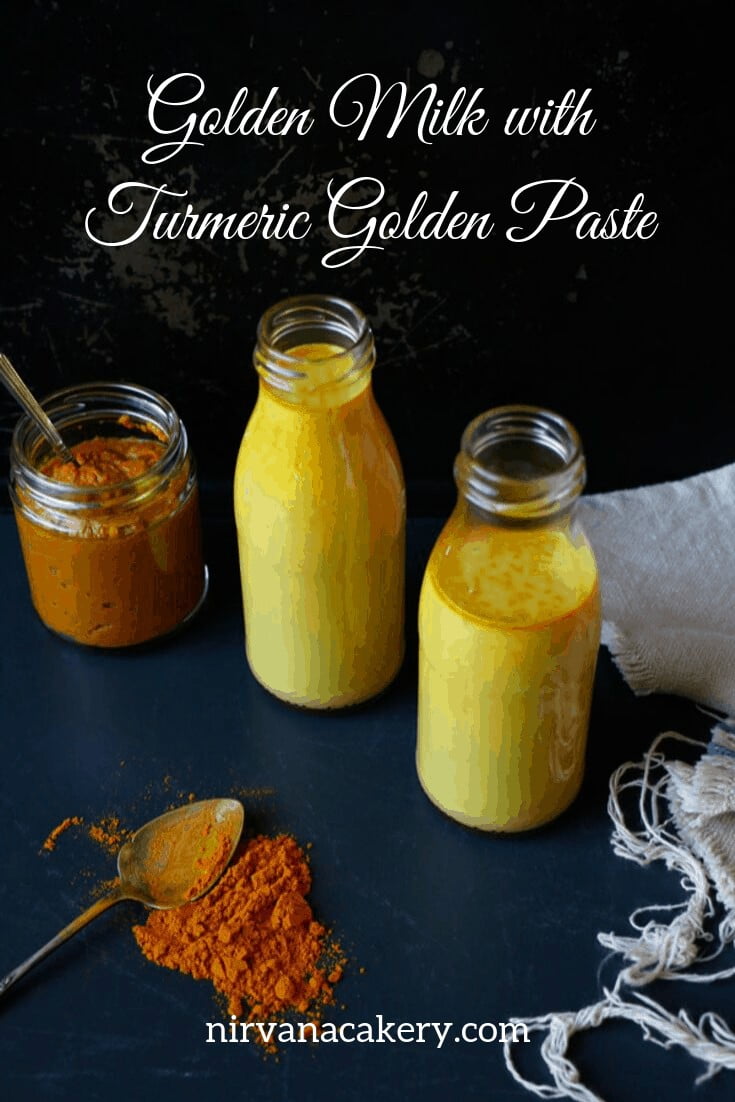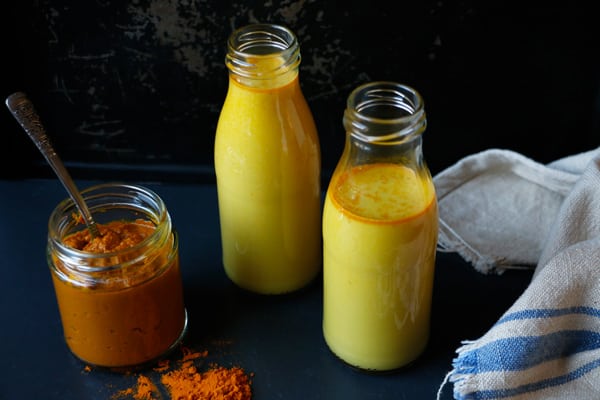 Similar Posts: