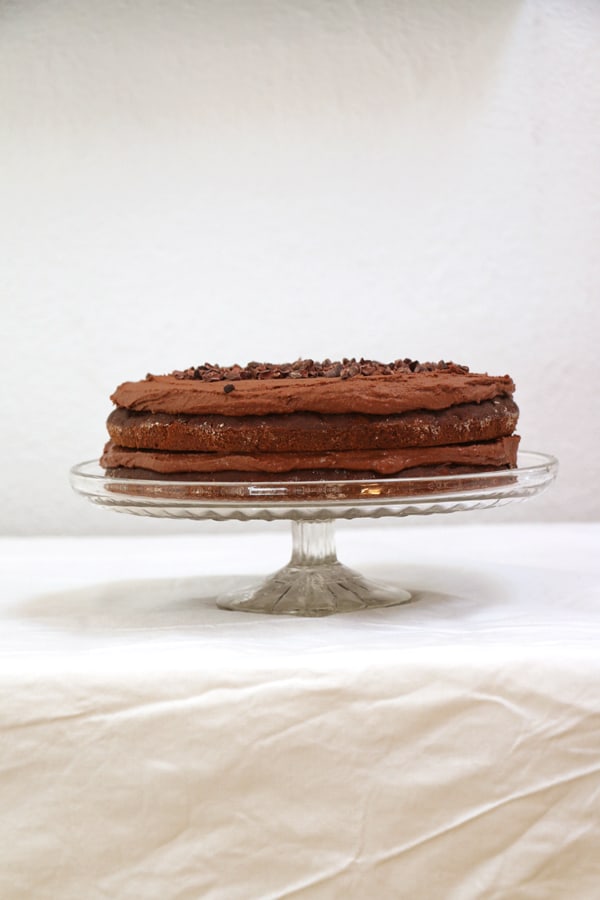 Those chocolate cravings! A chocolate cake for one of those days when you just really really really need one. This is my healthy version of chocolate cake with a magic green secret ingredient sneaked in, gluten free just to make it even better and oh so good! I really wanted to make this cake to taste good, look good and make you feel great, after all chocolate is one of the top 5 anti aging foods, so let's have it!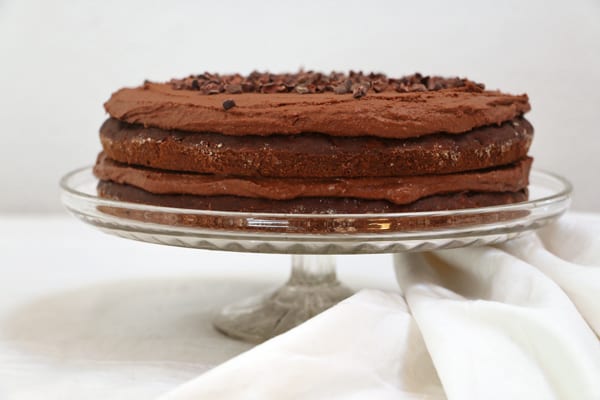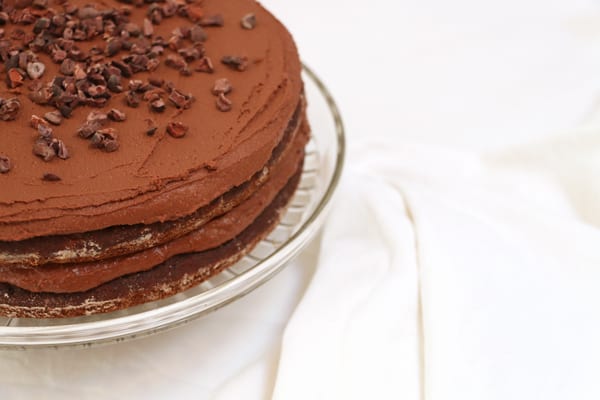 Choose the best ingredients and the darkest chocolate and share this with your loved ones! This cake is not too large, just perfect for a little treat or an occasion. Simple to make, you can whisk it by hand in no time without even taking your cake mixer out. I have also vegan version of this cake that I will do a separate blog post for. In the meantime you could replace the egg with a flax egg if needed. Let's bake!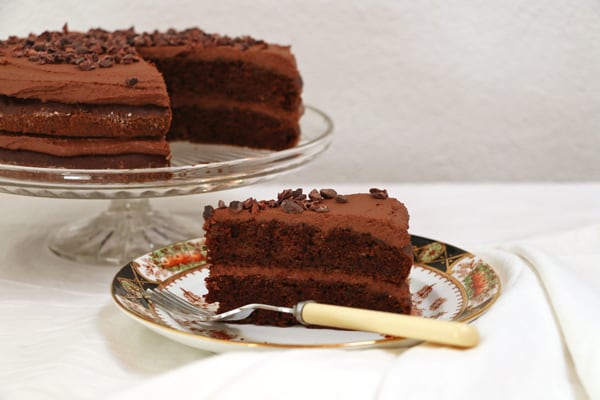 Yield: 8-10 servings
Chocolate and courgette cake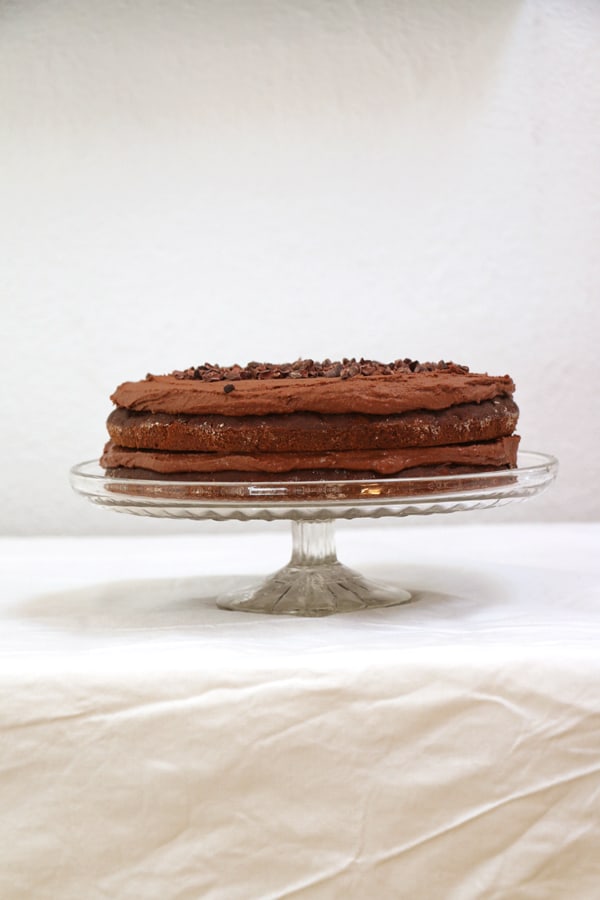 Ingredients
Chocolate cake:
1 medium courgette, coarsely grated
90g buckwheat flour (2/3 cup)
30g arrowroot (1/4 cup)
30g raw cacao powder (1/4 cup)
100g ground almonds (1 cup)
1 tsp bicarbonate of soda
1/2 tsp cinnamon
pinch of salt
1 egg
120ml maple syrup (1/2 cup)
80ml olive oil (1/3 cup)
80ml almond milk (1/3 cup)
2 tsp apple cider vinegar
1 tsp vanilla
Chocolate and coconut frosting:
250ml coconut cream
2 tbsp coconut flour
1 tbsp maple syrup
100g dark chocolate
raw cacao nibs for topping
Instructions
Preheat the oven to 200°C (180°C fan)
Grease and line two 8" round cake tins.
Wash and coarsely grate your courgette and set aside.
In a bowl whisk together buckwheat flour, arrowroot, cacao powder, ground almonds, bicarbonate of soda, cinnamon and salt. Set aside.
In a different bowl whisk together egg, maple syrup, olive oil, almond milk, apple cider vinegar and vanilla. Add to the dry mix and stir together until well combined. Sit for couple of minutes for the mixture to thicken.
Finally fold in the grated courgette.
Spoon the mixture into your prepared tins, level the surface and bake for about 20 min or until a cocktail stick comes out clean.
Remove from the oven once ready and let it cool down for 5 min before turning onto a wire rack and leave to cool down completely.
To make the chocolate and coconut frosting chop the dark chocolate and put into a small bowl.
In a pan mix the coconut cream with coconut flour and heat on a low fire until it comes to a boiling point.
Pour over the chopped chocolate and stir until all melted.
Add the maple syrup and leave to cool down a bit. Transfer to a fridge to set into a spreadable consistency.
To assemble the cake place your first layer onto a cake stand and spread half of the frosting on top. Top with the other layer, spread the rest of the frosting and top with some raw cacao nibs.
Store in a fridge for 2-3 days.
Enjoy!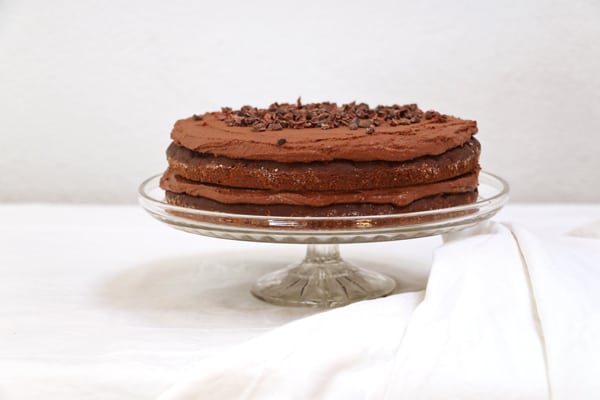 Similar Posts: