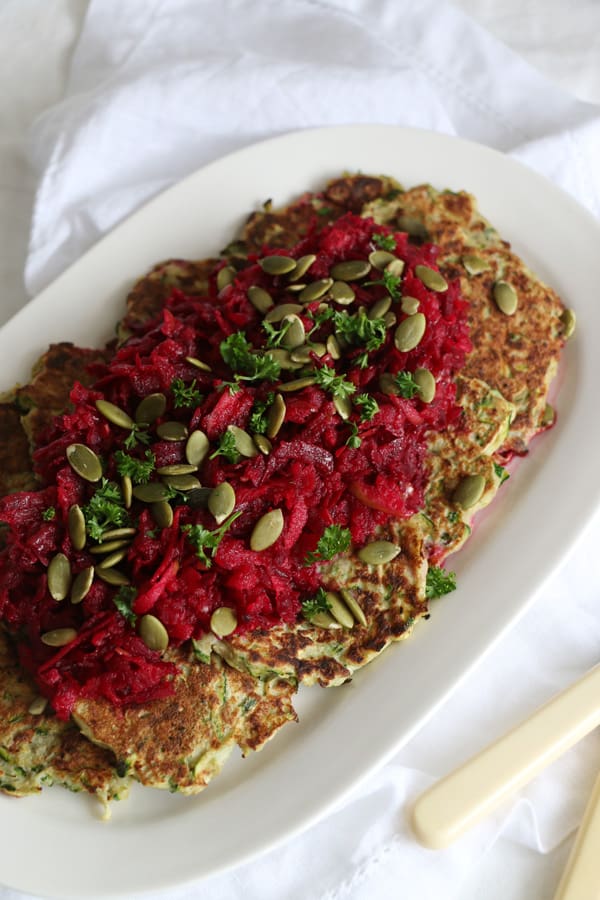 This simple dish is my to go lunch when I fancy something quick and healthy. Courgette fritters are really quick to make and you can eat them with anything you like. Sometimes I top them with some raw sauerkraut or my Simple Beetroot Dip, but for this post I've made them with a beetroot and apple coleslaw which is equally delicious.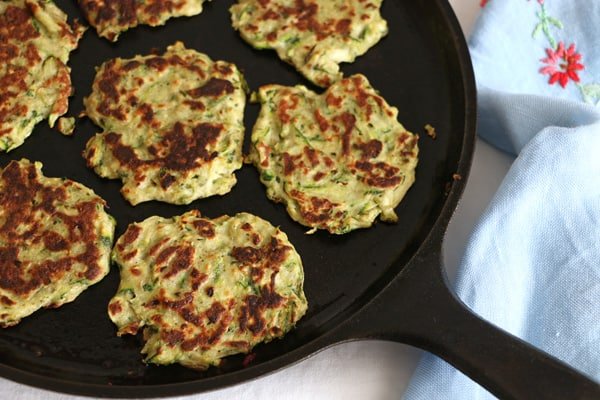 To make the fritters, grate the courgette coarsely to keep the shape better when frying and flatten them with a fork. I tend to use buckwheat flour, but you could happily substitute that with spelt flour or other flour of your choice to suit your needs. Happy cooking:)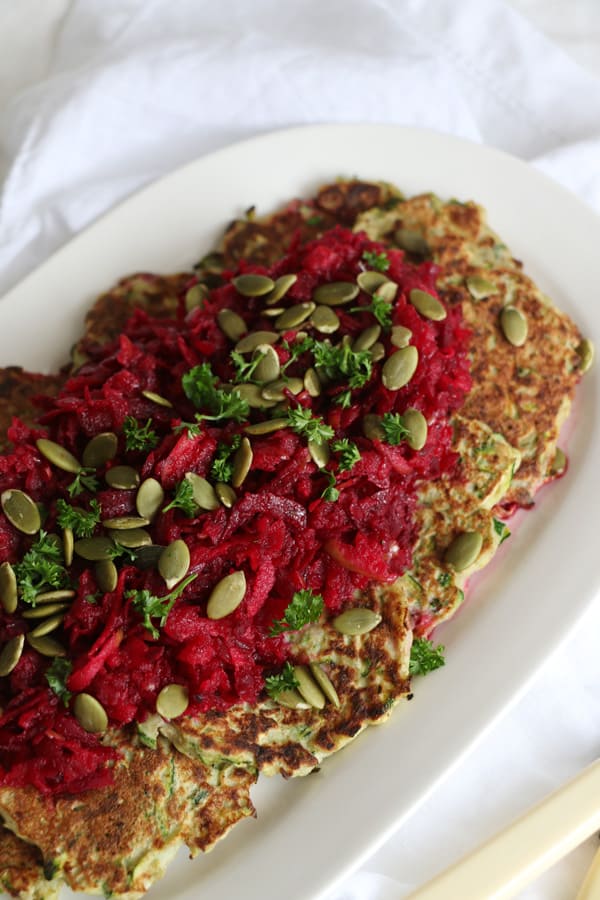 Yield: 1 to 2 servings
Courgette Fritters with Beetroot and Apple Coleslaw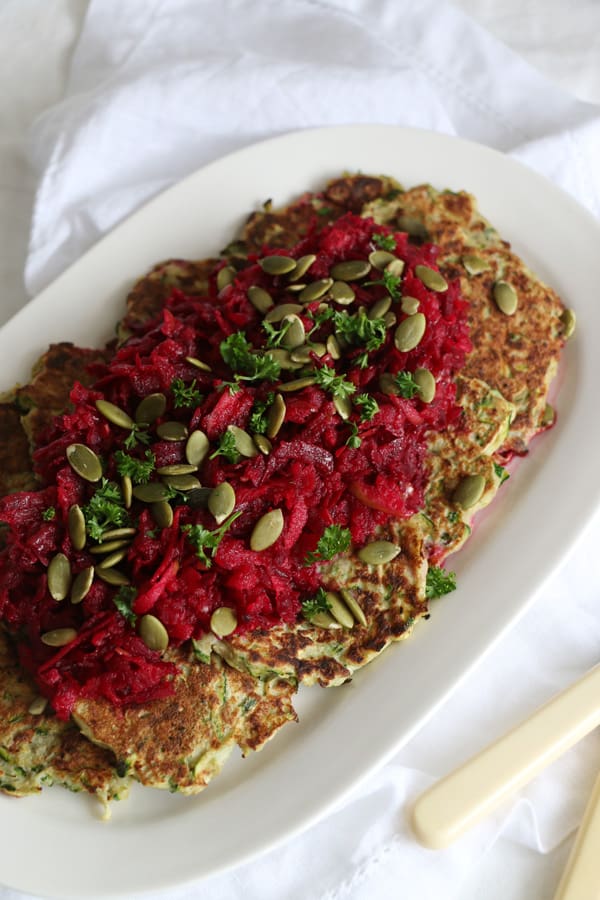 Ingredients
Courgette Fritters:
1 courgette
1 garlic clove
1 egg
2 tbsp buckwheat flour
salt & pepper
olive oil
Beetroot and Apple Coleslaw:
1 beetroot
1 apple
2tsp olive oil
2tsp apple cider vinegar
salt & pepper
To garnish:
1tbsp pumpkin seeds
fresh parsley
Instructions
Wash, trim and coarsely grate courgette into a small bowl.
Add crushed garlic clove, egg, buckwheat flour, salt and pepper and mix all together.
Heat a frying pan over a medium heat, add little olive oil and fry the fritters on both sides until golden brown.
To prepare the coleslaw peel and coarsely grate beetroot.
Wash and coarsely grate apple.
In a bowl mix beetroot and apple together with olive oil, apple cider vinegar, salt and pepper.
Arrange the fritters on a plate, top with coleslaw mixture and garnish with pumpkin seeds and fresh parsley.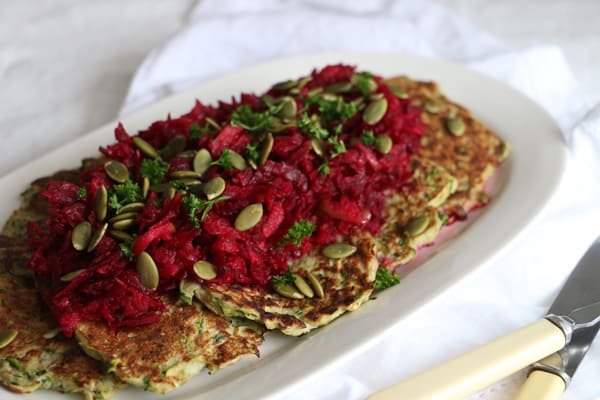 Similar Posts: