Summer has arrived to London at last and we've been enjoying some proper hot days over the past week. Finally I've felt like making some cooling summer foods and ice cream. I've made this Chilled Green Summer Soup last week when it was scorching hot and really enjoyed it so I'm sharing the recipe today and I've even made a video for you. Hopefully we'll have some more heat coming along so it might become handy. It's a really quick recipe, super refreshing and just perfect for the hot weather. And how gorgeous green is this soup?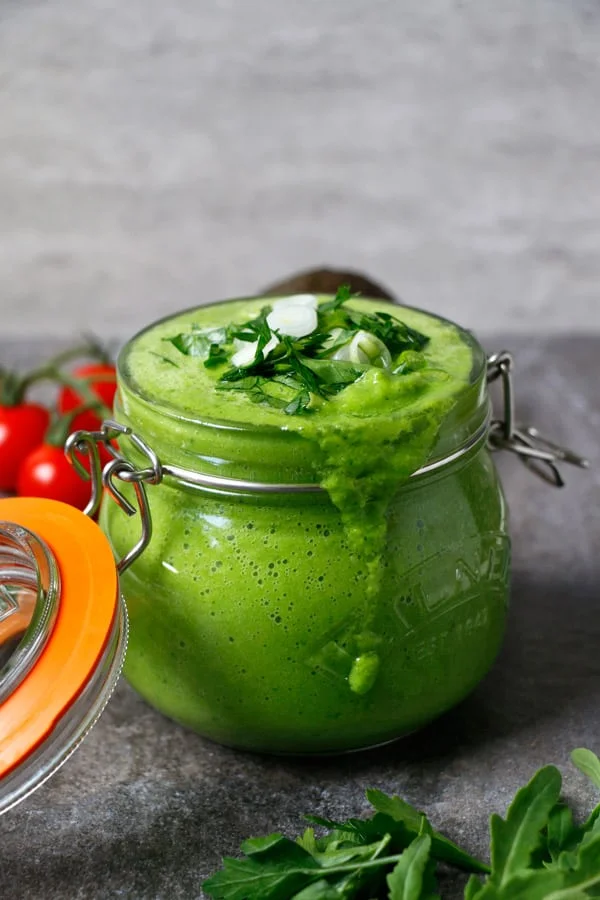 Packed with cucumber, rocket, parsley and avocado, it's creamy, wholesome and hopefully will make you feel great. It's a quick raw soup you can blend in no time. There is slight bitterness coming from the rocket leaves that I really like, but if you're not a fan, use other more mild leafy greens. I've added the avocado, because it makes the soup very creamy and gives it a nice texture. You could also substitute spring onions with celery and parsley with coriander (cilantro) if you prefer.
I'm finally off for holidays next week and so the next few posts I'll be writing to you from Portugal where I shall definitely be making this soup and most probably I'll be the only health freak eating it! Enjoy:)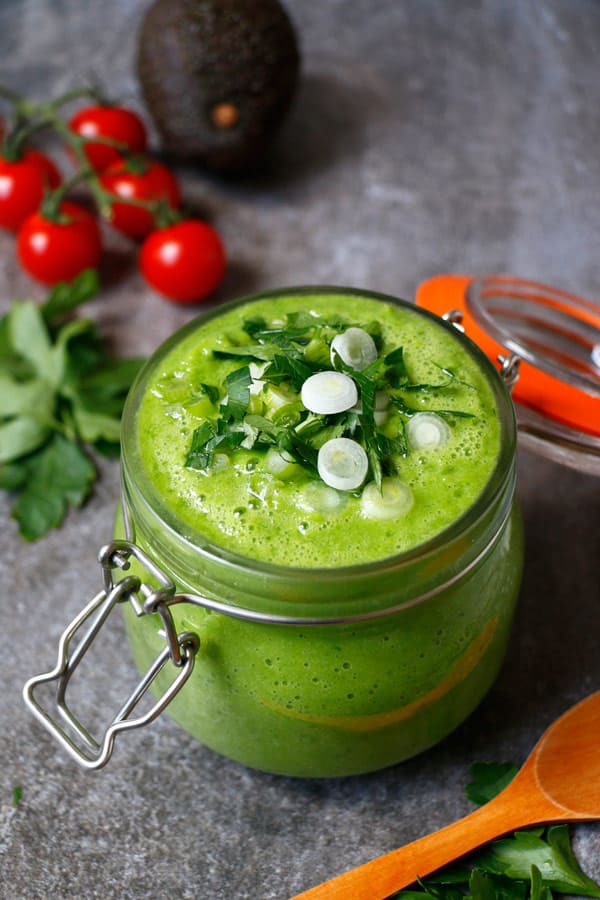 Yield: 2-4 servings
Chilled Green Summer Soup (grain-free & vegan)
Ingredients
1 cucumber
3 spring onions
1 garlic clove
large handful rocket (arugula)
small bunch parsley
1 avocado
sea salt & black pepper
1tbsp extra virgin olive oil
1/2 lemon, juice
240ml cold water (1 cup)
Instructions
Wash all of the veggies.
Chop cucumber and spring onions.
Place all of the ingredients into high speed blender and blend until smooth.
Add more water to achieve the consistency that you like.
Check for seasoning and serve right away or chill until ready to serve.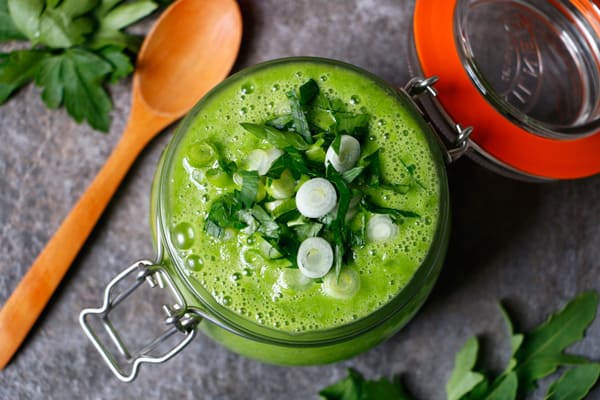 Similar Posts: