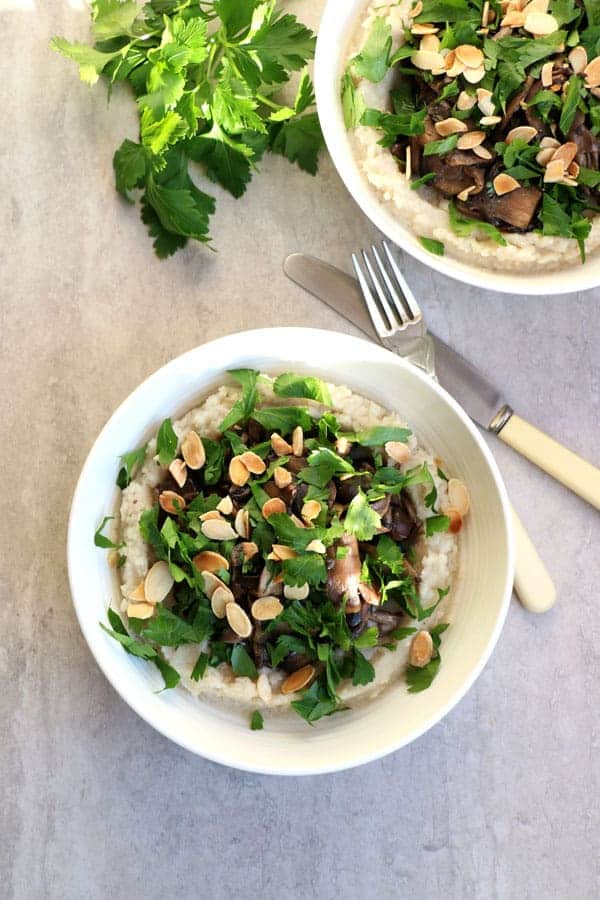 Somehow I forget about celeriac in my weekly shopping and so I thought it was about the time to make the most of this root veggie while it's still in season. Last time I remember baking celeriac chips was about a year ago! And so I bought one huge celeriac at Farmer's Market last Saturday and made a big pot of Celeriac Mash, just to make up for it. I've added few spices-cardamom, ginger and cloves for some warmth and coziness and topped it with sauteed portobello and shiitaki mushrooms. I have to say it's one satisfying bowl of goodness.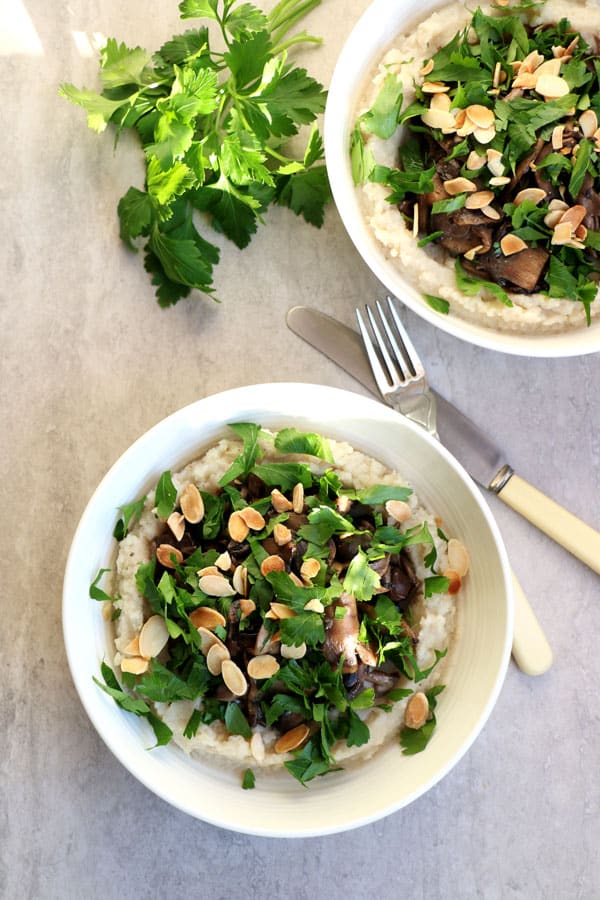 The recipe is super simple and quick, celeriac only needs about 20 minutes to boil. While the celeriac is simmering you can prepare and saute the mushrooms and the dish can be ready within half an hour. I've topped mine with plenty of chopped fresh parsley and some toasted almonds for some extra protein, but it also gives it that little bit of extra flavour and crunch. You can happily eat this as a main meal or if you prefer have as a side dish. Hope you'll enjoy this one:)
Yield: 3-4 servings
Celeriac Mash with Sauteed Mushrooms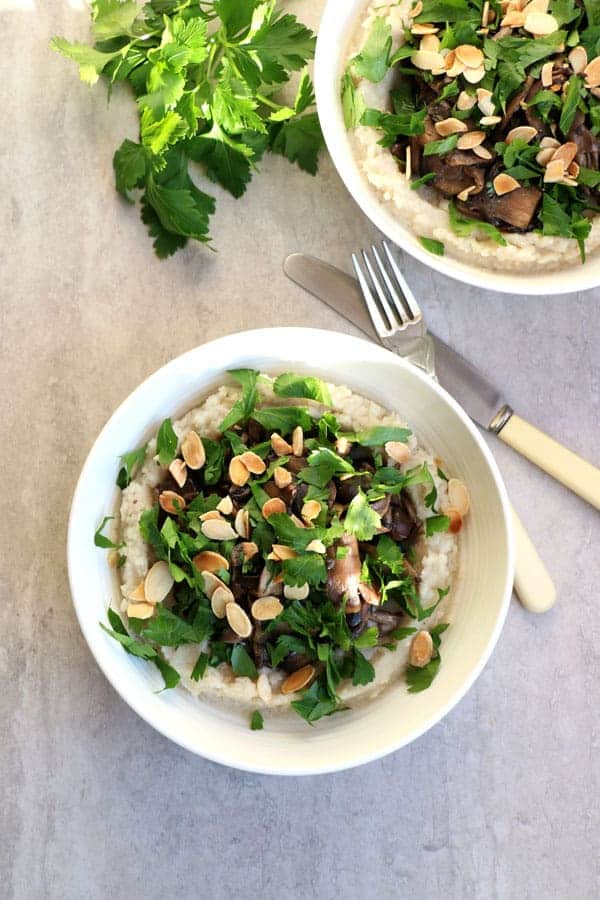 Ingredients
1 large celeriac (about 1kg)
2 garlic cloves
1tbsp coconut butter
pinch of cardamom
pinch of ginger
pinch of cloves
1tbsp olive oil
2 garlic cloves, finely chopped
2 medium portobello mushrooms, sliced
150g shiitaki mushrooms, sliced
salt & pepper
small bunch of fresh parsley
toasted flaked almonds
Instructions
Trim and peel celeriac and cut into cubes, place into the pot with 2 garlic cloves, cover with water and bring to a boil. Simmer covered for about 20 min until soft.
Drain well, add coconut butter, pinch of cardamom, ginger, cloves, salt and pepper to taste and mash or blend until you have desired consistency. Cover until ready to serve.
In a pan heat 1tbsp of olive oil, add garlic and sliced mushrooms and saute for about 10 min until cooked. Season with salt and pepper to taste.
Spoon celeriac mash onto serving bowl/plate and top with sauteed mushrooms. Sprinkle with chopped fresh parsley and toasted flaked almonds.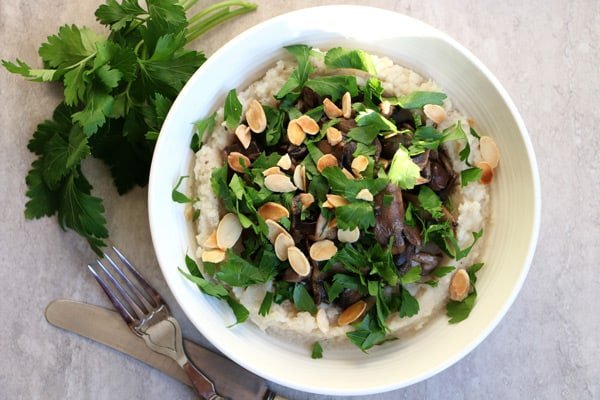 Similar Posts: