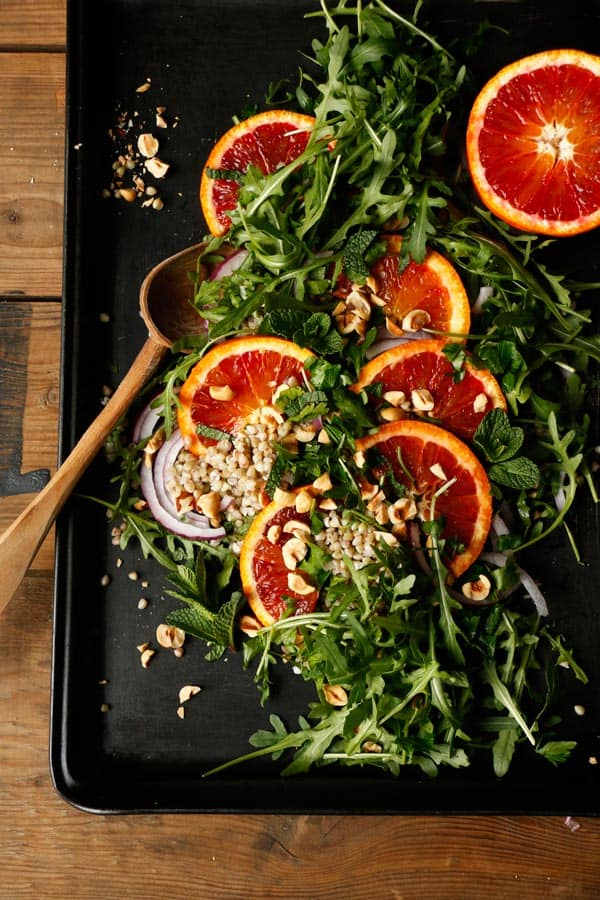 There's not so much local produce to choose from in February and so this week I'm using some juicy blood oranges from Sicily to create some simple recipes. Today's recipe Blood Orange Arugula Buckwheat Salad is a simple variation to my  Summer Buckwheat Salad that you might have already tried. It's a beautiful colourful salad bursting with greens, oranges and reds, just perfect to brighten your day.
You can make this salad happily all year long replacing blood oranges with oranges when out of season. It would make a lovely summer salad too during warmer days.
When making salad I always soak my buckwheat first, it's much easier to cook and will only take 3 minutes to boil. Then simply toss with the rest of the ingredients and enjoy.
If you like to make this salad more substantial you could add in some cooked chickpeas. And if you're not a big fan of red onion you could replace it with thinly sliced fennel which would work really well too. Enjoy!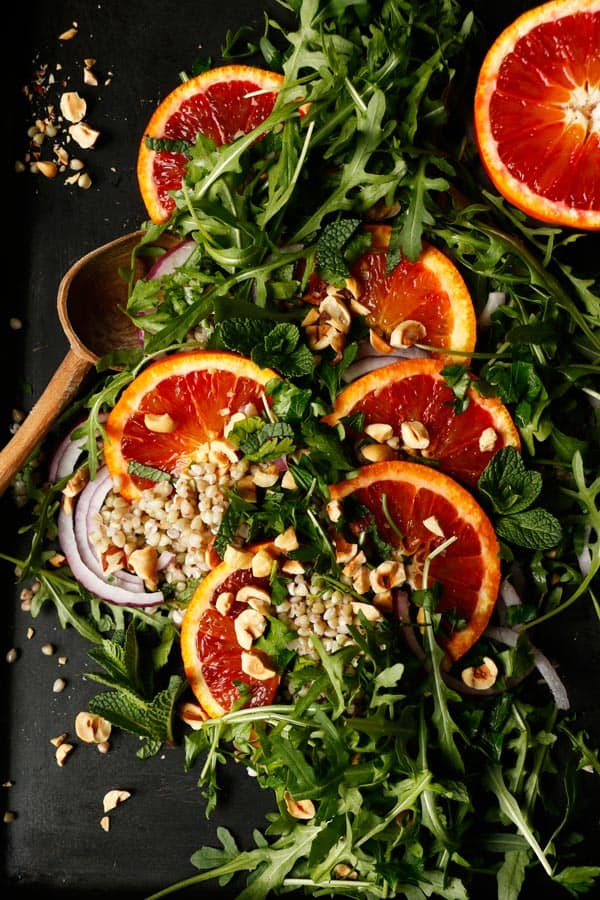 Yield: 4 servings
Blood Orange Arugula Buckwheat Salad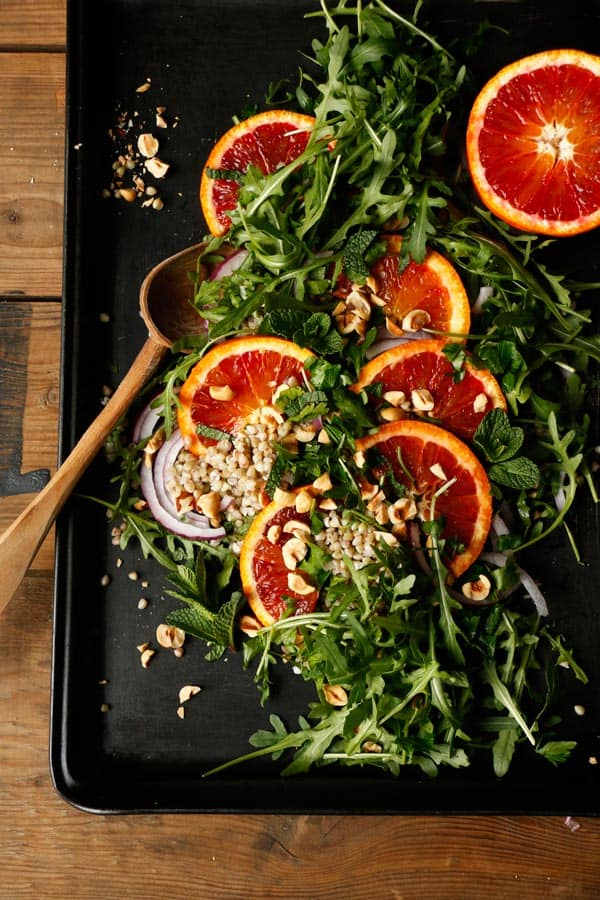 Ingredients
160g raw buckwheat groats (1 cup), soaked overnight
1/2 red onion, thinly sliced
2 handfuls arugula (rocket leaves)
small bunch of fresh parley
3 sprigs of mint
sea salt
2tbsp extra virgin olive oil
1/2 orange, juice
1/2 lemon, juice (optional)
1 blood orange, sliced
50g hazelnuts, roasted (1/3 cup)
Instructions
Place raw buckwheat groats into ceramic or glass bowl, cover with plenty of water, splash of apple cider vinegar and leave to soak overnight. When ready to cook, place groats into a fine mesh sieve and rinse with plenty of running water. Bring medium pot with water to boil, carefully scoop the buckwheat in and bring back to boil. Boil for 3 minutes, strain and rinse under cold water. Leave in a sieve to drain while you prepare the rest of the ingredients.
Preheat the oven to 180°C and arrange the hazelnuts on a baking sheet. Roast for 10-15 min stirring in between until the skin looks cracked. Remove from the oven and place hazelnuts onto a cotton towel and leave to cool. Bunch the towel and rub the hazelnuts inside the towel until the skin comes off. Roughly chop and set aside.
Wash the arugula. Wash and roughly chop parsley and mint.
Wash and slice the orange.
Place cooled buckwheat into a serving dish, add sliced onion, arugula, parsley, mint, sea salt, olive oil and orange juice and gently toss together. Top with sliced orange and roasted chopped hazelnuts.
Enjoy!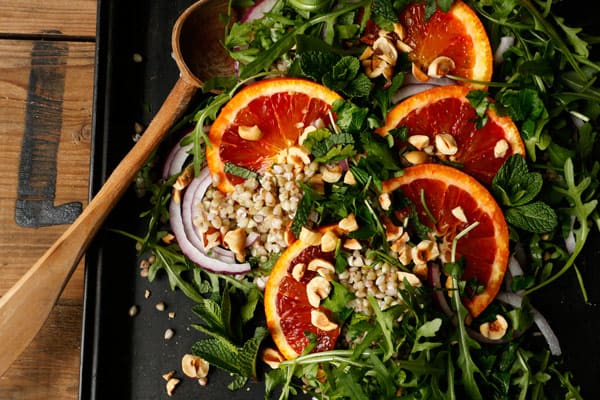 Similar Posts: