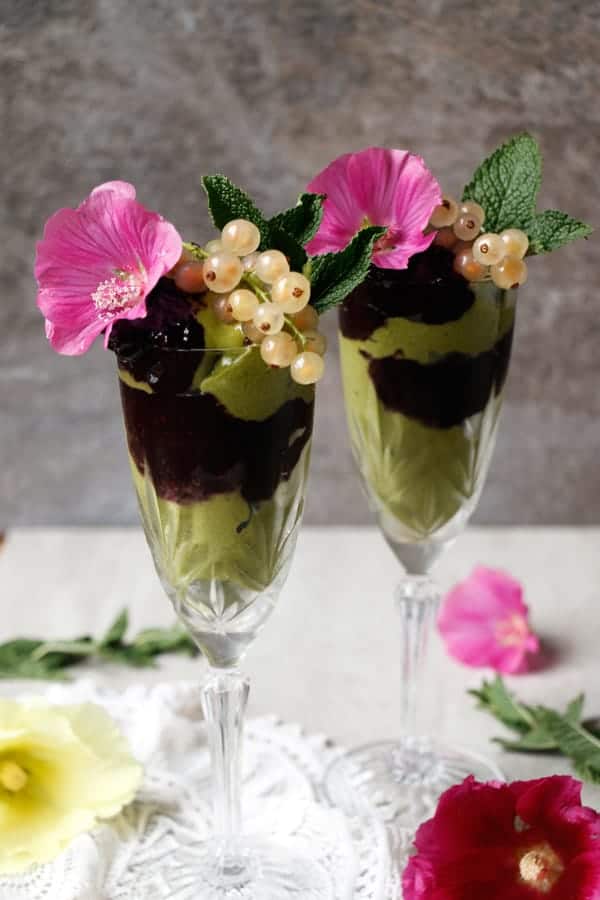 I hope you're having a lovely summer so far? I'm back from my summer holidays now and since we're having some sunny warm days in the UK at the moment I thought it's the perfect time to share this Blackberry Matcha Nice Cream with you.
This recipe is another take on my Cherry Tahini Nice Cream with new flavours and lovely colours.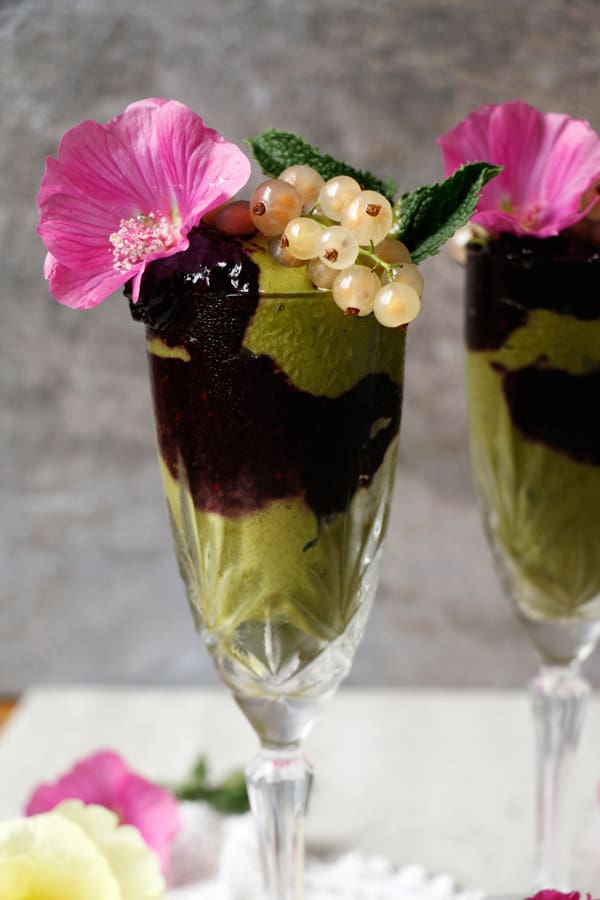 I love foraging for blackberries at this time of a year, I've been to our local wood with my family today and we had so much fun. This really is the time of a year for foodies, there's so much abundance of fruit and veggies to experiment with. I love it! I just wish I had more time to do that :)
Now if you're not a fan of matcha, just add little vanilla and make it vanilla nice cream. But definitely do try the blackberry sauce, it's so yummy! I think it would work just on any dessert, adding that lovely late summer flavour. Enjoy :)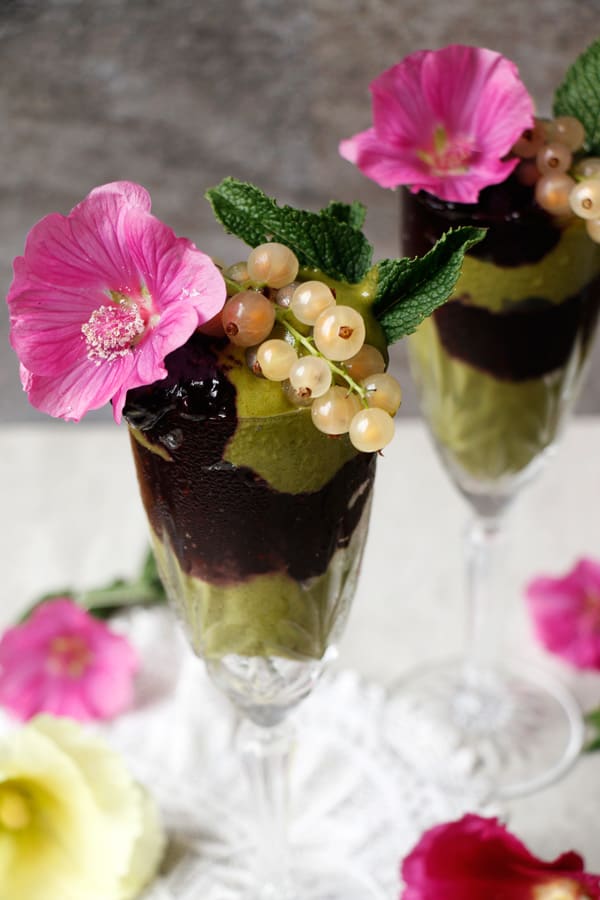 Yield: 2-4 servings
Blackberry Matcha Nice Cream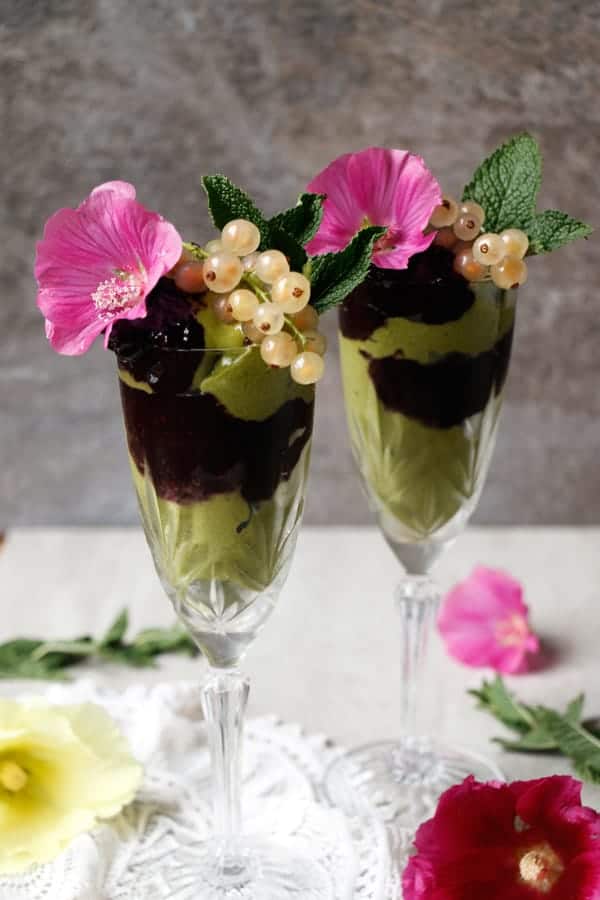 Ingredients
Matcha nice cream:
4 ripe bananas, frozen
2-3tsp matcha powder to taste
2tsp maple syrup (optional)
Blackberry sauce:
120g blackberries (1 cup)
2 medjool dates
Topping:
seasonal berries
edible flowers
Instructions
Break or cut ripe bananas into chunks, place into freezer safe bag and leave to freeze overnight.
To make the blackberry sauce, place blackberries and pitted medjool dates into blender and blend until smooth. For a thicker sauce add more medjool dates.
Just before serving, place frozen banana chunks and maple syrup into a high speed blender and blend until smooth. Stop the blender and scrape the sides as needed. Add matcha powder to taste and blend until mixed in.
Serve immediately topped or layered with the blackberry sauce, fresh berries and edible flowers.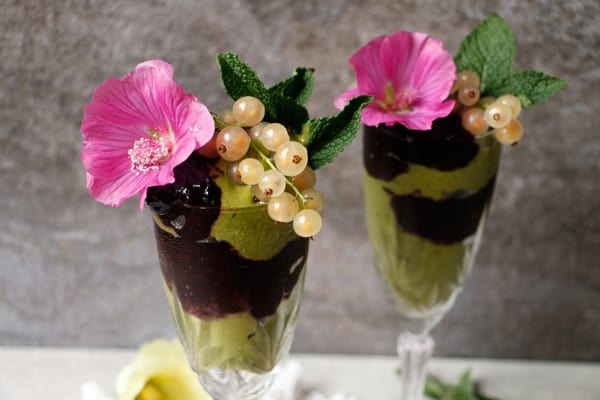 Similar Posts: