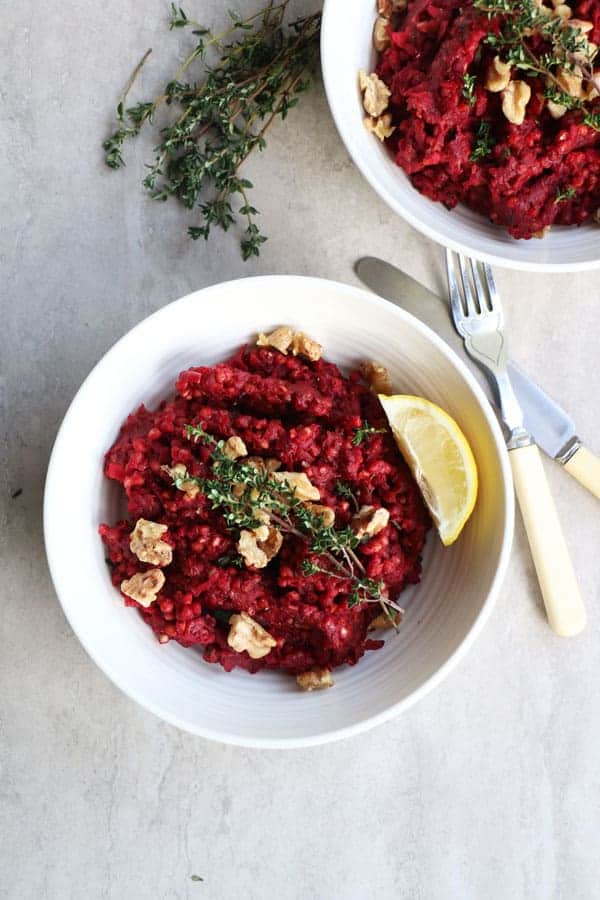 Last week when I was taking my son to the library I came across Lorraine Pascale's new book Eating Well Made Easy. One of the recipes in her book was Beetroot and Barley Risotto that has inspired today's recipe. I am such a big fan of beetroot, the earthiness makes me feel so grounded and I loved creating this dish. I teamed the beetroot together with buckwheat and thyme and you will get such a nice earthy and fragrant flavours coming through in this dish.
I wanted to make this recipe into one pot dish that is simple and quick to make. And overall it should take about 30 minutes to prepare. Start by sauteing onion and garlic, than add grated beetroot, buckwheat and stock and cook covered for about 20 minutes. It does look like a big mess at first, but once it's cooked you'll have a lovely creamy looking risotto. I've made mine with water, but I think it would benefit being cooked with some veggie stock or broth for more flavour. Perfect for lunch or dinner, you can serve it with fresh green salad as a main meal or as a side dish. Enjoy:)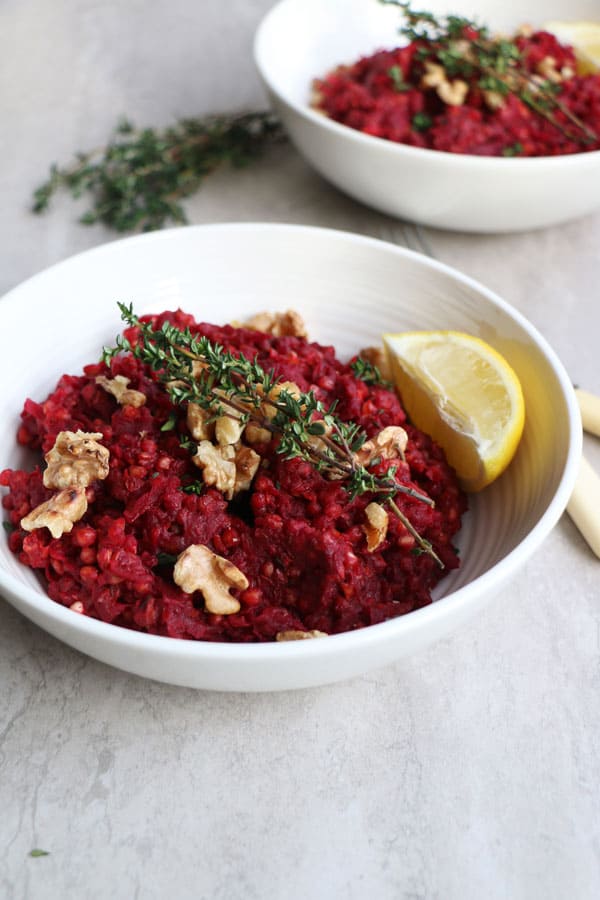 Yield: 3-4 servings
Beetroot, Buckwheat and Thyme Risotto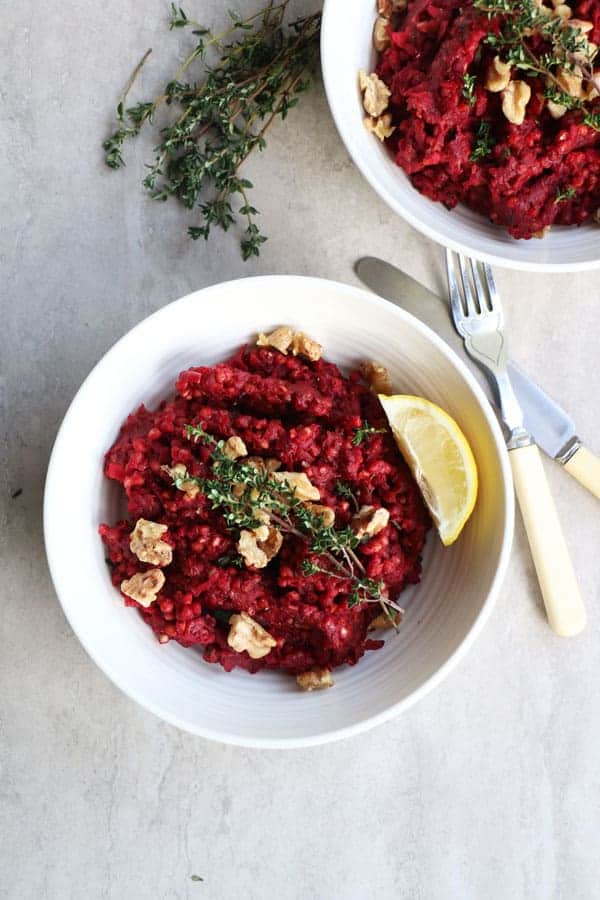 Ingredients
3 medium beetroot, peeled and roughly grated
1tbsp olive oil
1 red onion, chopped
2 garlic cloves, finely chopped
1tbsp fresh thyme
1tsp oregano
250g buckwheat (1 1/2 cups)
600ml vegetable stock, broth or water (2 1/2 cups)
sea salt & pepper
1 lemon
50g walnuts, toasted (1/2 cup)
Instructions
Peel, wash and roughly grate the beetroot and set aside.
In a pot heat olive oil and saute onion for 5 minutes until soft, add garlic and saute for 2 more minutes. Now stir in grated beetroot, thyme and oregano and cook for further 5 minutes stirring.
Rinse buckwheat under running water and add to the pot together with the stock and bring to a boil. Cover with lid and leave to cook on a low fire for 20 minutes until all the liquid has been absorbed. Turn off the heat and leave to stand for 5 minutes.
Season with sea salt, freshly ground black peeper and lemon juice to taste.
Serve warm topped with toasted walnuts.
Enjoy!
Notes
To toast the walnuts simply toss them around on the dry pan on a medium heat until fragrant.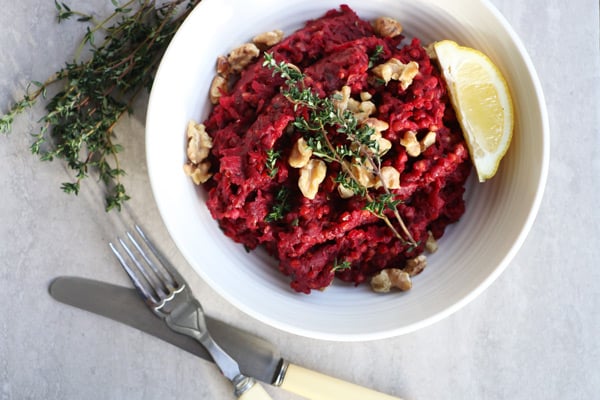 Similar Posts: