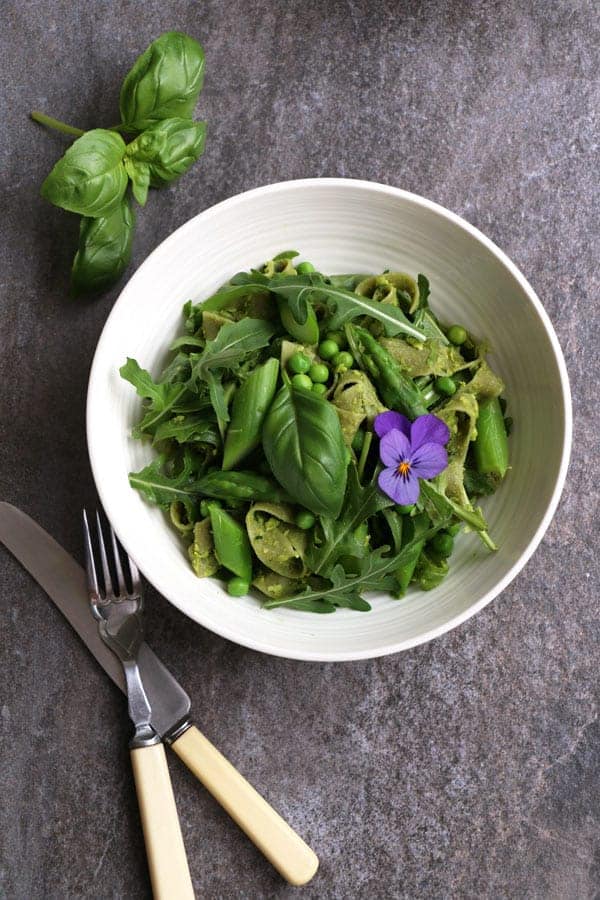 For me the whole point of pasta based meal is that you don't have to cook too much, but you can still have a bit of fun with what goes with it. This Asparagus Peas Pasta with Green Pea Pesto is a recipe for one of those days when you crave high carb comfort and quick meal, but you still want it to be healthy and possibly green. This pasta is so green that you can't even see it in there, but you surely can taste it. The freshly cooked pasta is tossed with green pea pesto, asparagus, peas and fresh rocket leaves for the ultimate comfort spring time meal.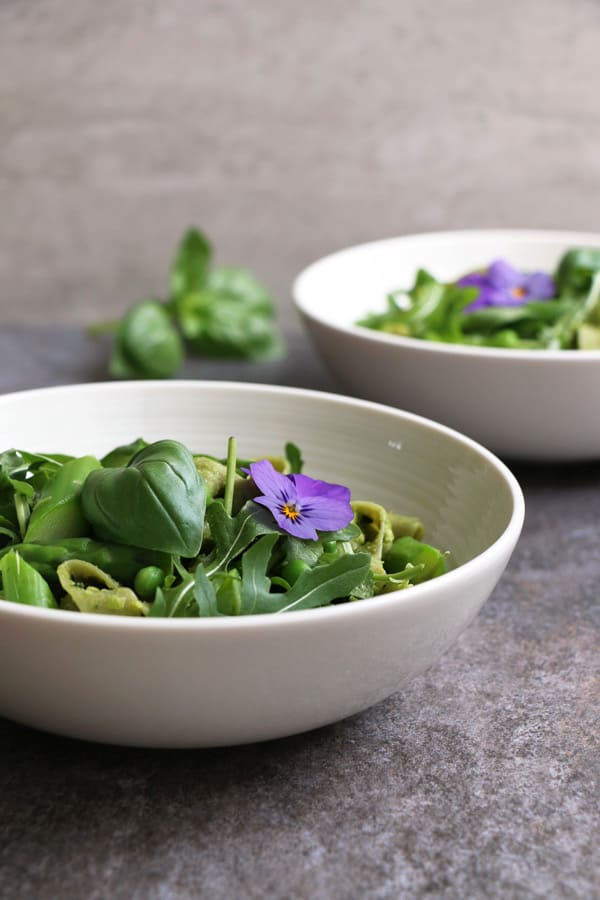 I have to confess I've used spelt spinach tagliatelle, because the only gluten-free pasta that I could find was made of a mix of rice and corn, which didn't appeal to me at all. You can use any of your favourite pasta in this recipe according to your dietary needs. I've blanched asparagus and peas for 3 minutes each and then used half of the peas to make the pesto just to make the dish more exciting. I have a similar recipe for Green Pea and Basil Dip you can check out where I've used tahini instead of a nutritional yeast and you could play around with the flavours to see which one you prefer. Enjoy all those greens:)
Yield: 2-3 servings
Asparagus Peas Pasta with Green Pea Pesto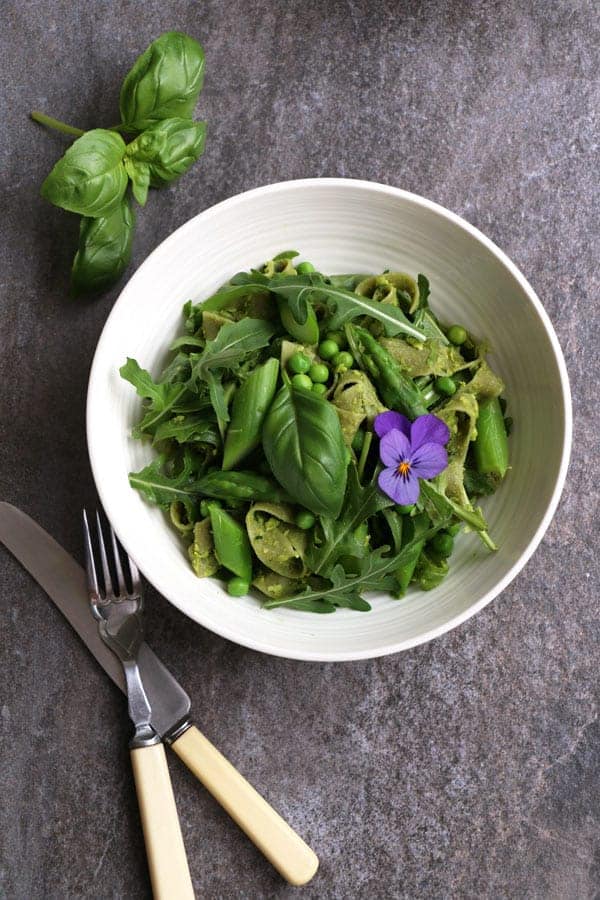 Ingredients
250g pasta (gluten-free if needed)
250g asparagus, 1 small bunch
125g fresh or frozen peas, shelled (1 cup)
50g rocket (arugula), 2 handfuls
Green pea pesto:
125g fresh or frozen peas, shelled (1 cup)
fresh basil, handful
1 garlic clove
2tbsp olive oil
1tbsp lemon juice
sea salt & pepper
1tbsp nutritional yeast (optional)
Instructions
Cook the pasta following the pack instructions.
Prepare the asparagus by snapping each of the asparagus stalk discarding the woody bits.
To blanch the asparagus, bring pot of water to boil, add asparagus, cover and boil for 3 min. Rinse under cold water.
Cut stalks diagonal into 1/2" pieces leaving the tips whole to arrange on top.
Cook all the peas together in one go. If using frozen peas, place into a pan with water, bring to a boil and simmer for 3 min. Rinse with cold water and drain well. If you're using fresh peas you can skip this step. To save time you can also cook the peas together with the asparagus.
Place all of the ingredients for the green pea pesto into a food processor and blend until desired consistency.
Toss the pesto through pasta until coated, then toss in asparagus, peas and rocket and place onto serving dish. Top with asparagus tips and serve.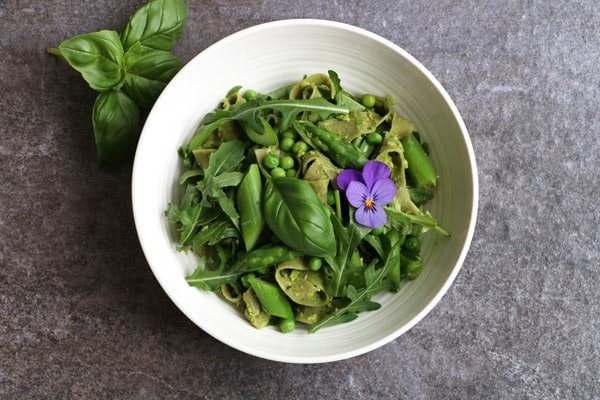 Similar Posts: