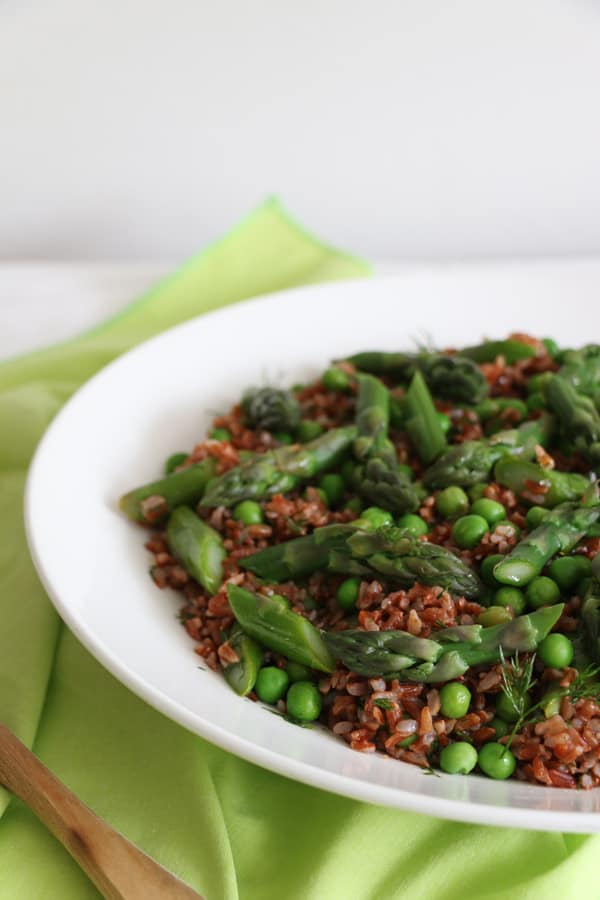 Keeping very seasonal today with this lovely Asparagus, Peas and Dill Salad with Camargue Rice. Asparagus and Peas are both in season at the moment, so we really ought to make the most of these lovely greens. I have teamed them up with dill, which I love and don't use as much as I would love to. A perfect occasion to sneak some into this lovely salad.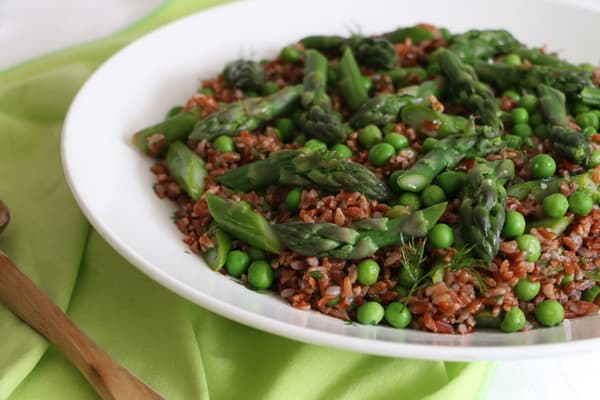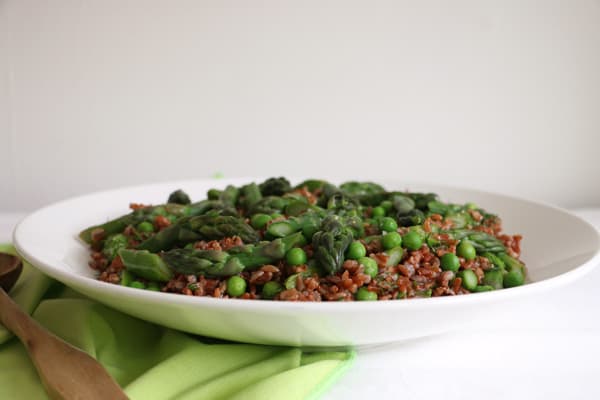 The camargue rice just happened to complete this salad because I love the colour and I though it'll look nice! Bonus is that it tastes great too! Camargue rice is cultivated in Camargue region of southern France and it's got a lovely nutty taste, perfect for this spring/summer dish. You could serve this salad perfectly on its own or as a side dish depending on the occasion. Overall thumbs up for this one as all of my family thoroughly enjoyed it!
Yield: 4 servings
Asparagus, Peas and Dill Salad with Camargue Rice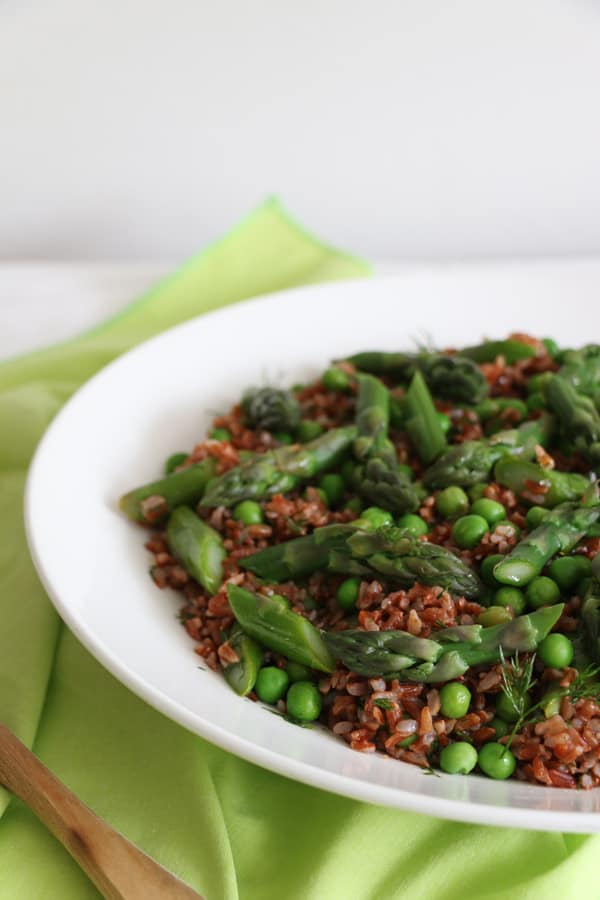 Ingredients
250g red camargue rice (1 1/2 cup)
350g asparagus, 1 large bunch
200g fresh or frozen peas, shelled (1 1/2 cup)
3 tbsp fresh dill, chopped
3 tbsp extra virgin olive oil plus extra to drizzle on top
1 lemon, juice
salt & pepper to taste
Instructions
Bring a pot of water to boil, wash the rice well, add to a pot and cook on a low fire for 30 min.
Drain well and place on a serving dish.
Prepare the asparagus by snapping each of the asparagus stalk discarding the woody bits.
To blanch the asparagus, bring another pot of water to boil, add asparagus, cover and boil for 3 min. Rinse under cold water.
Cut stalks into 2 cm slices diagonal leaving the tips whole to arrange on top of the salad.
If using frozen peas, place into a pan with water, bring to a boil and simmer for 3 min. Rinse with cold water and drain well.
To assemble the salad, toss the rice with asparagus, peas, chopped dill, olive oil, lemon juice, salt and pepper.
Check for seasoning, top with asparagus tips and drizzle with extra olive oil.
Serve and enjoy!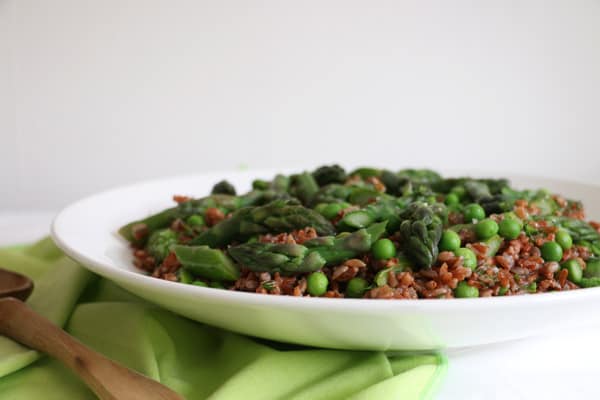 Similar Posts: