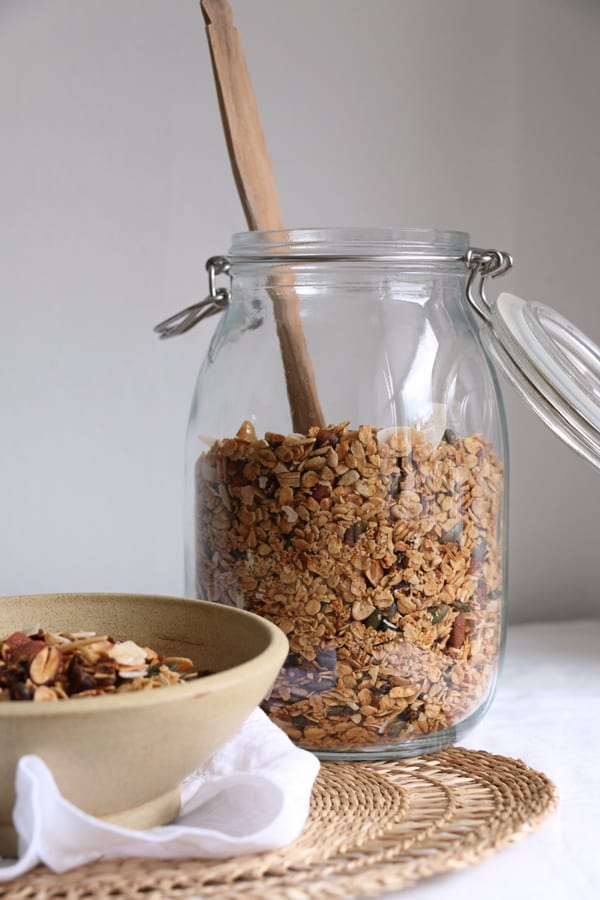 I've made this lovely Almond, Date and Coconut Granola to take for my holidays to Portugal this month. I find that I love to have something familiar for breakfast when I'm away, so I do take time to prepare some before I go. Granola is very simple to make and there are so many combinations that you can try. It takes only half an hour to make a large batch that you can eat for breakfast or have for snacking during the day.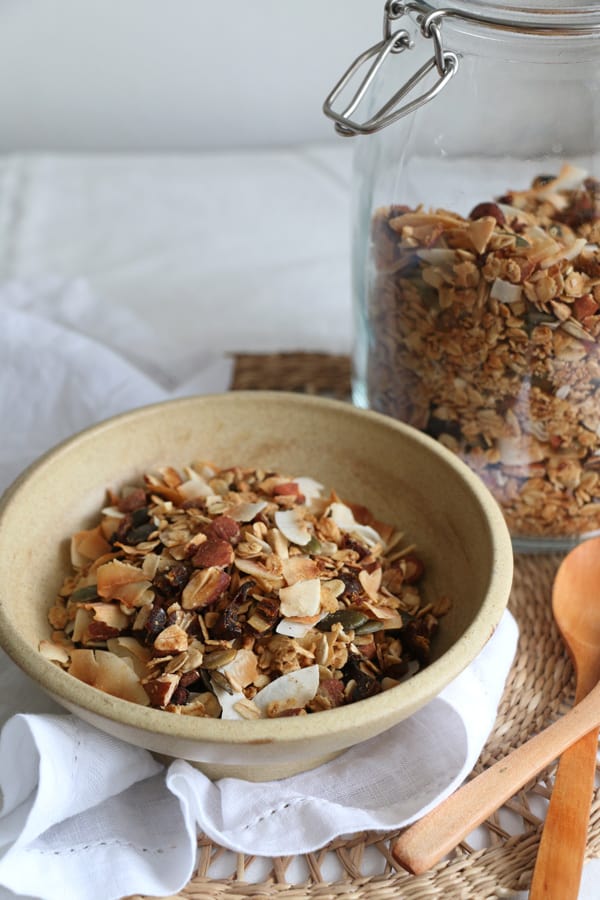 I love almonds and for this recipe I've used a mix of oats, almonds, pumpkin seeds, sunflower seeds, dates and flaked coconut. You can replace any of the ingredients with your favorite nuts, seeds or dried fruit. You could also replace coconut oil with butter, maple syrup with honey, add different spices, the choice is yours. Enjoy this granola with milk of your choice, yogurt, orange juice, fresh fruit,…..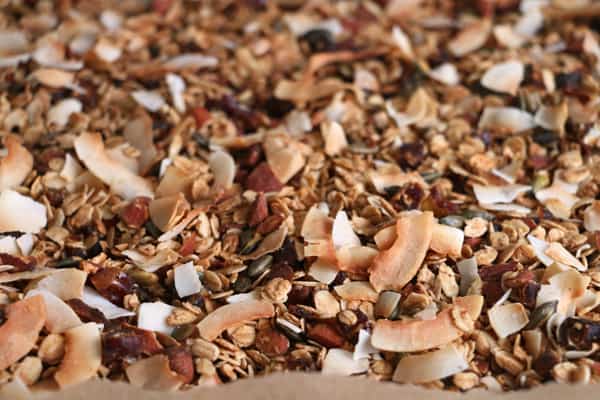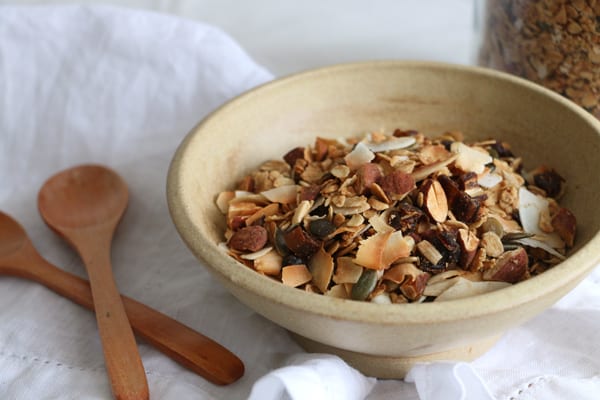 Almond, Date and Coconut Granola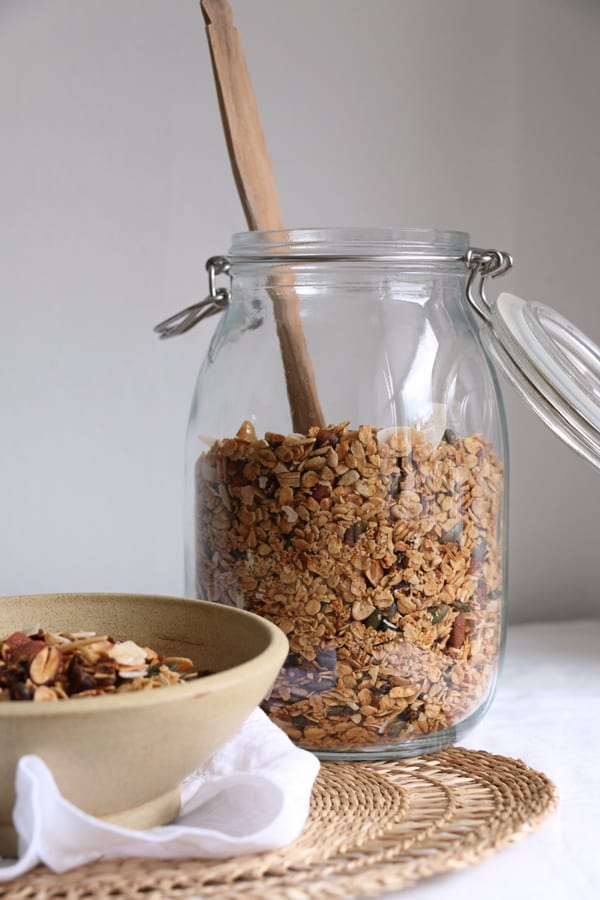 Ingredients
250g oats (3 cups)
100g almonds, roughly chopped (1 cup)
40g pumpkin seeds (1/4 cup)
40g sunflower seeds (1/4 cup)
1tsp cinnamon
1/4tsp sea salt
1/2 lemon, zest
80ml coconut oil (1/3 cup)
80ml maple syrup (1/3 cup)
85g pitted dates, chopped (1/2 cup)
50g flaked coconut (1 cup)
Instructions
Preheat the oven to 180°C (160°C fan)
In a large mixing bowl mix oats, almonds, pumpkin seeds, sunflower seeds, cinnamon, sea salt and lemon zest.
In a small pan melt coconut oil together with maple syrup and pour over the dry mix.
Mix well and spoon the mixture onto a baking tray.
Bake for 10 min and stir.
Bake for further 10 min stirring once in between.
After 20-25 min the granola should be almost ready.
At this point stir in coconut flakes and chopped dates and return to the oven for 3-5 more minutes until the coconut flakes are nicely toasted, but be careful not to burn the granola. You can skip this step if you prefer the coconut flakes untoasted.
Remove from the oven and leave to cool down.
Store in an airtight container.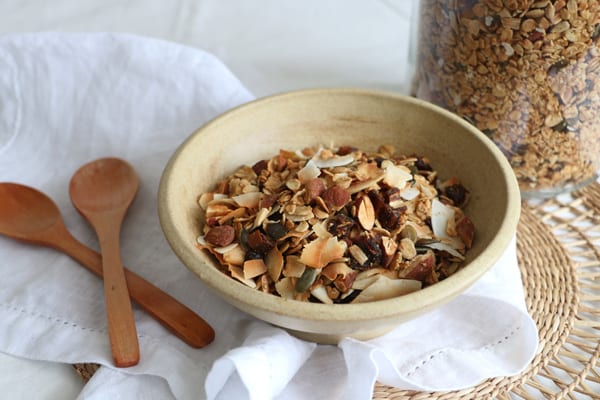 Similar Posts: