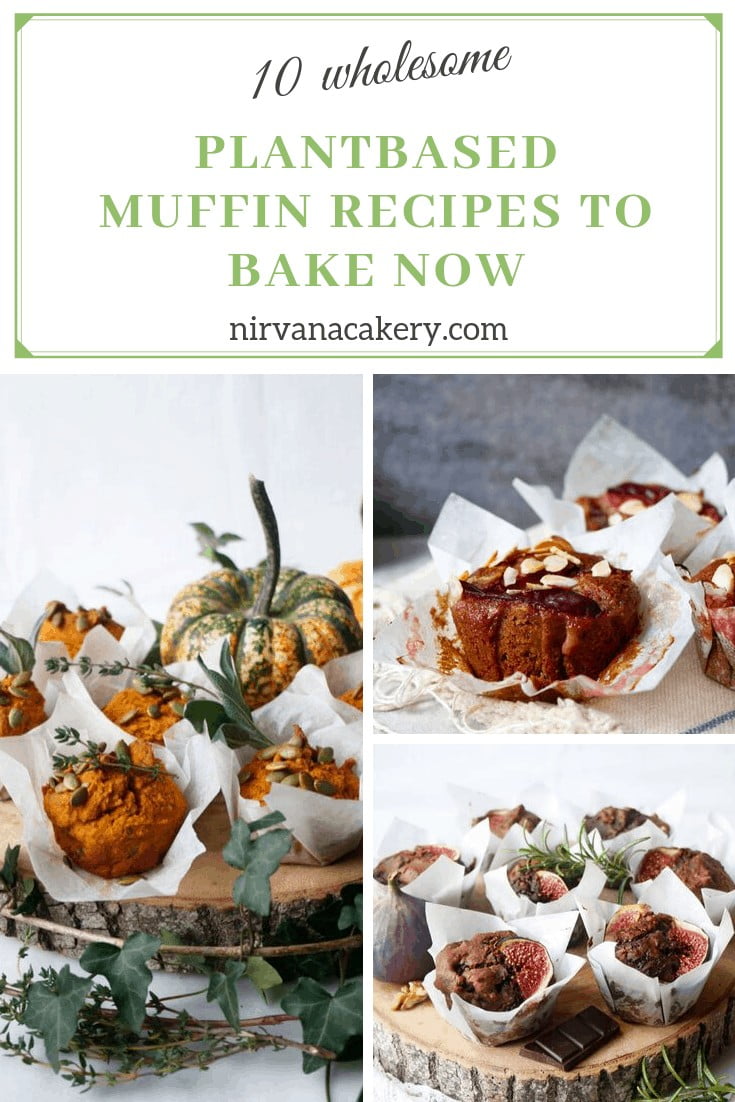 We are entering a cosy baking season again and I've created this post as a round-up of some of my favourite muffin recipes that I love and that might get forgotten among all of the others. I hope you find this useful and feel inspired to get baking again!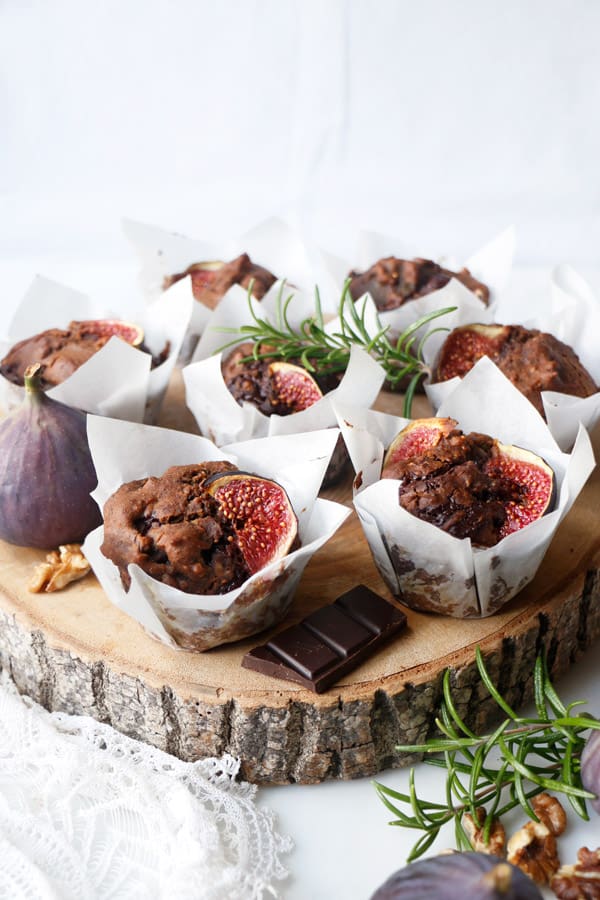 These gluten-free vegan Fig Walnut Teff Muffins are my latest recipe, they're wholesome yet indulgent packed with fresh figs, walnuts and chocolate for good measure.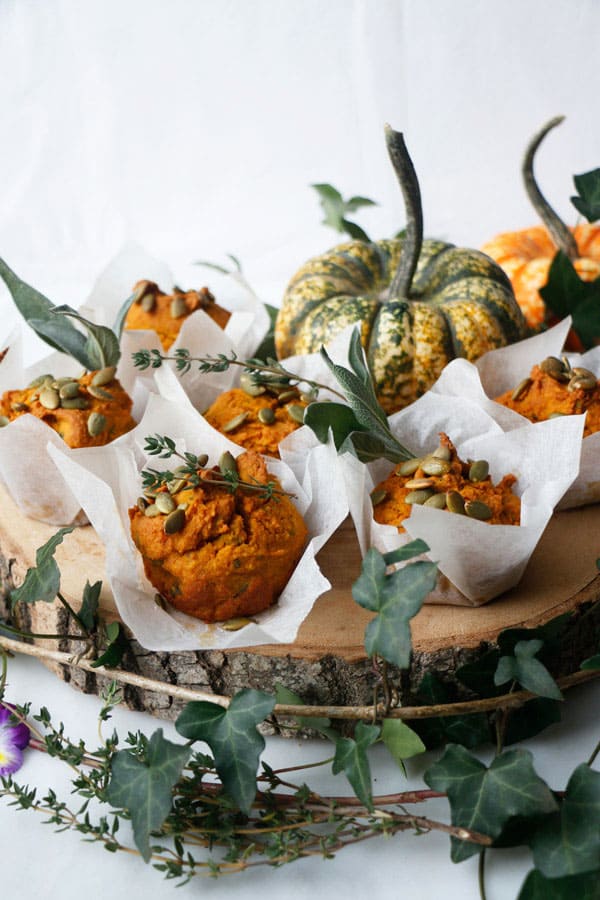 These gluten-free vegan Savoury Pumpkin Muffins are baked with delicious Hokkaido squash puree and packed with fresh herbs. A yummy Autumn bake.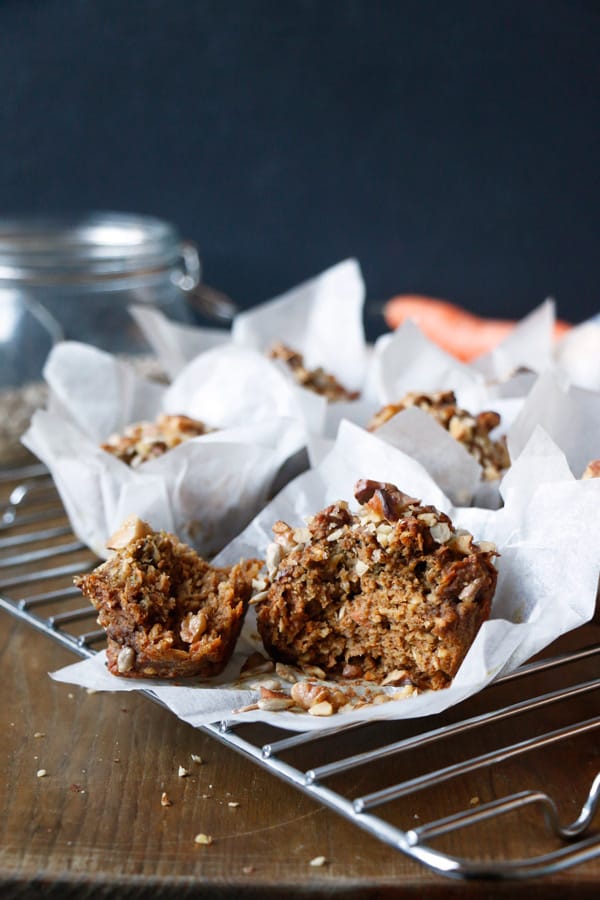 You can bake these wholesome gluten-free vegan Carrot Cake Breakfast Muffins any time of the year, they're high in protein and perfect on the go breakfast or snack.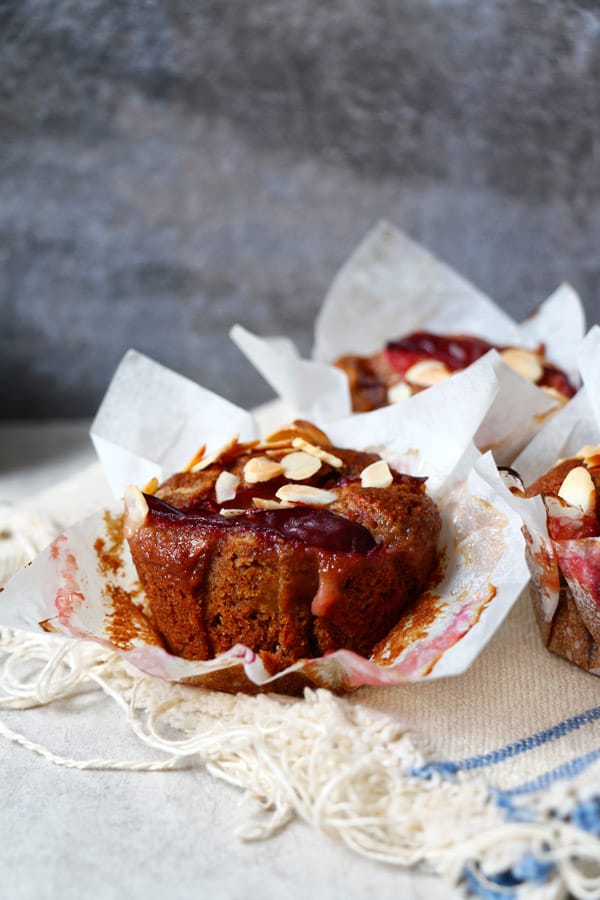 These vegan Healthy Gluten-Free Plum Muffins are the perfect Autumn bake, packed with plums they're super moist and moreish.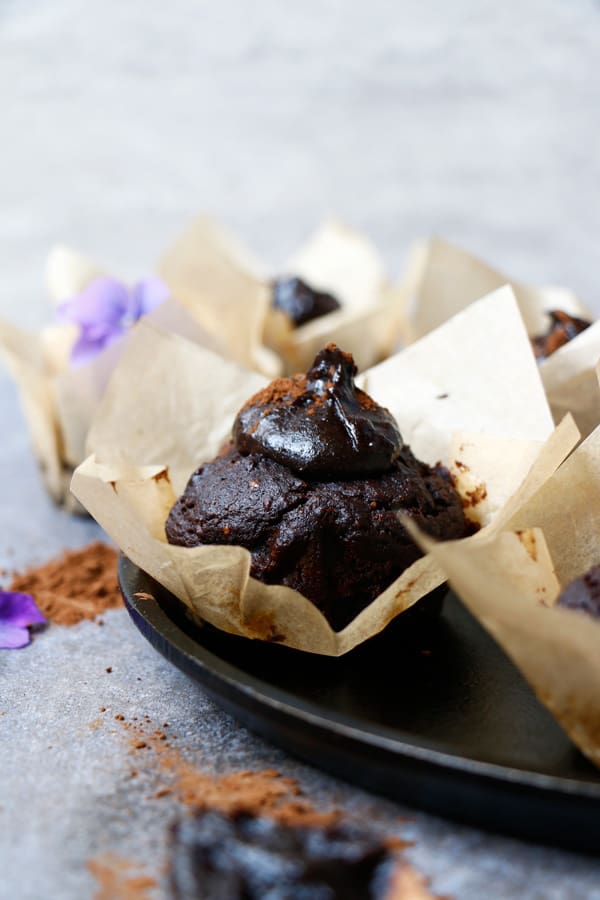 These gluten-free vegan Carob, Walnut and Teff Muffins with Carob Tahini Frosting combine the most incredible flavours for an ultimate wholesome treat.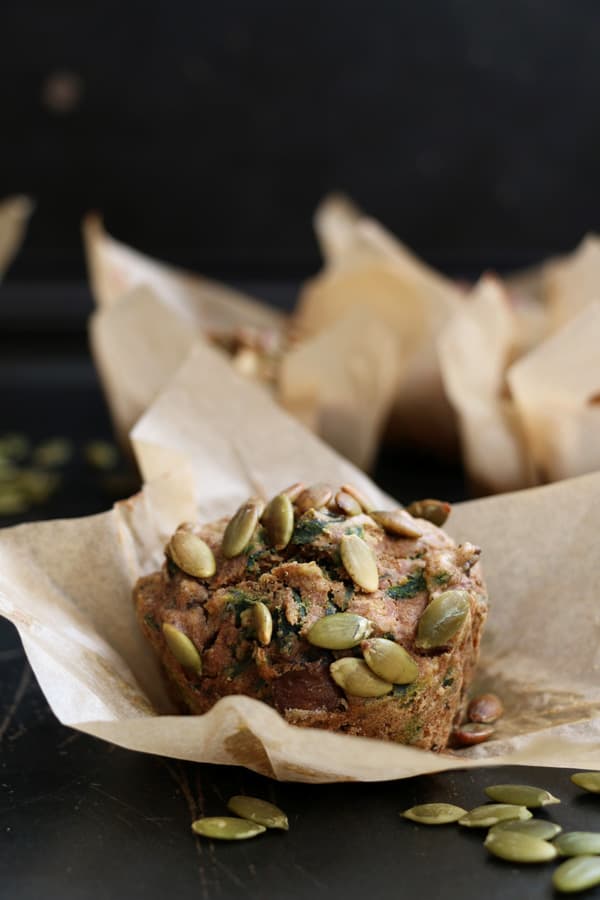 These savoury gluten-free vegan Mushroom, Kale and Buckwheat Muffins are wholesome, tasty and full of flavours with the mix of mushrooms, kale, thyme, oregano and buckwheat flour.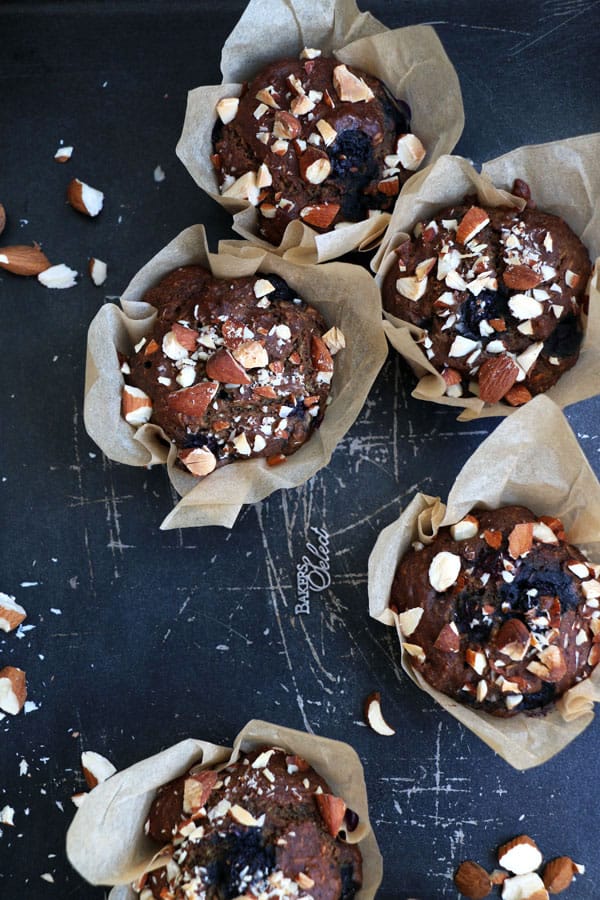 These gluten-free vegan Banana Blueberry Muffins are one of my most popular recipes from the blog, classic recipe with a wholesome twist, of course :)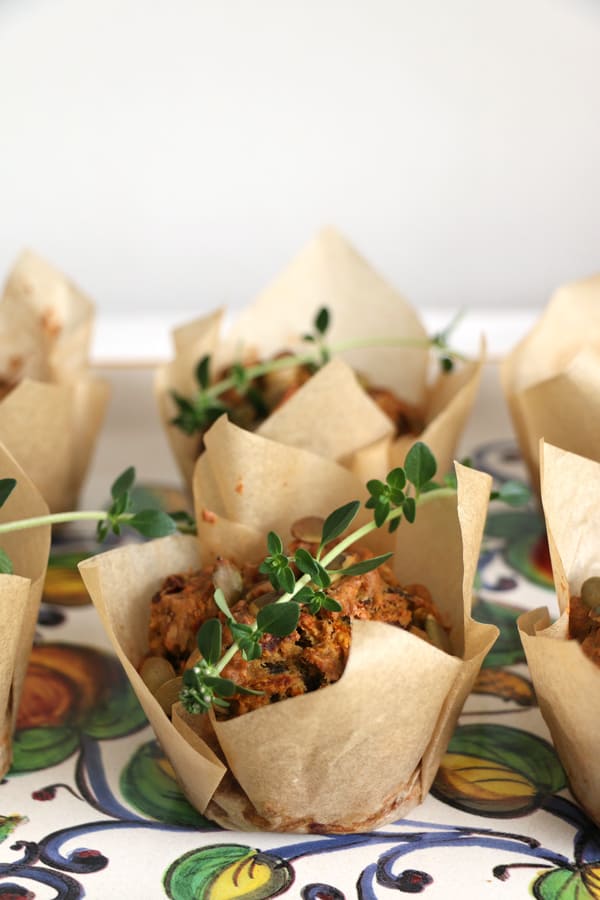 These vegan Beetroot, Carrot and Thyme Savoury Muffins are delicious wholesome muffins baked with spelt flour. I'm putting these on my list to re-create gluten-free!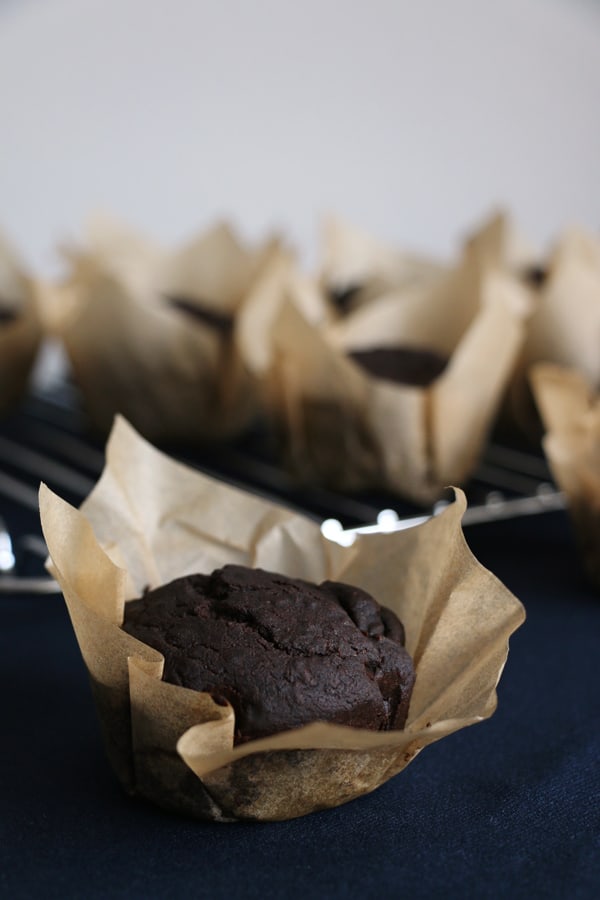 I have to share yet another carob recipe here because carob is just so lovely to bake with and these gluten-free vegan Pear and Carob Muffins are the perfect Autumn bake.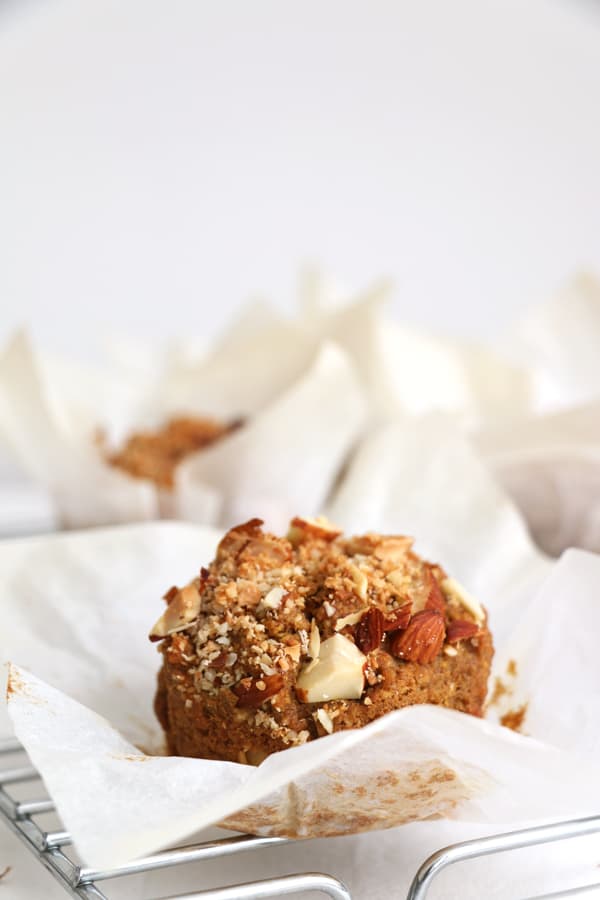 And the very last, my first muffin recipe from the blog, these vegan Sweet Potato Muffins with fresh ginger and spelt flour are just so lovely. Another recipe on my list to make gluten-free!
Similar Posts: